Garena has unveiled its schedule for Free Fire World Series 2021 or FFWS 2021. Free Fire World Series (FFWS) is one of the largest and iconic tournaments of Free Fire. Free Fire will host the two World series in April and November.
In between the two series, there will be one Free Fire All-stars tournament in July 2021. The April edition of FFWS 2021 will begin with play-ins on April 24, 2021, and will end with the finals on May 1, 2021.
Free Fire World Series (FFWS) 2021: Regions and Teams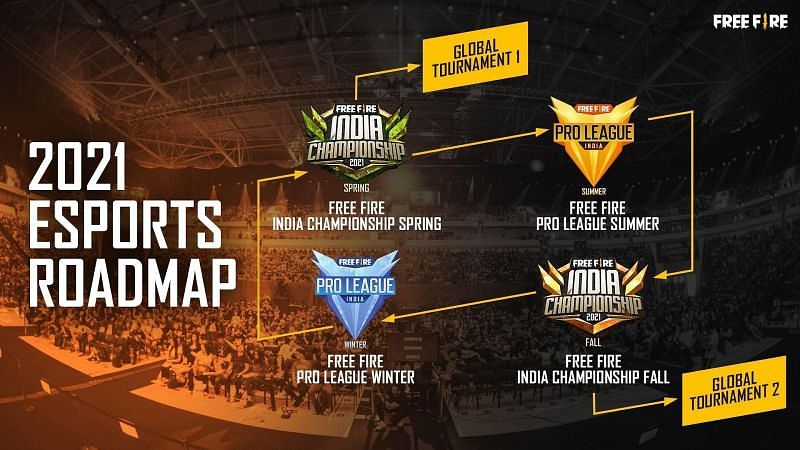 Initially, there were 9 regions in their very first tournament, the Free Fire World Cup. Now, the sports community has evolved to bring together 22 teams from 13 regions. This includes Cambodia, the Philippines, Bangladesh, Pakistan, Middle East, joining together with Latin America North and South, Brazil, Europe, Vietnam, Thailand, Malaysia, Indonesia, and the Chinese Taipei regions.
The April edition of FFWS will feature a grand prize pool 0f $2 million- Free Fire's largest prize ever. Also, the series will have the Asian continent as its host.
To celebrate the great comeback of FFWS in April, Garena has introduced a new logo for the FFWS 2021. The new logo features an interlocking of "W" and "S"- the initials of "World Series" that are reminiscent of the flames from a burning torch – an emblem of hope, courage, and vigor. Besides, the new design of the trophy will also reflect the new FFWS logo.
Earlier, FFWS was replaced with the Free Fire Continental series 2020 due to pandemics. The game broke records with the Asia Series where 2.5 million fans tuned in live. The America Series also had a peak of over 1.7 million live viewers. Also, the EMEA series brought 300,000 live viewers, which created new viewership records in the CIS and Middle East regions. The game was also the third most-watched game on YouTube with 72 billion views in 2020.
Also Read: Free Fire: Latest Free Fire Redeem Code 8 March 2021