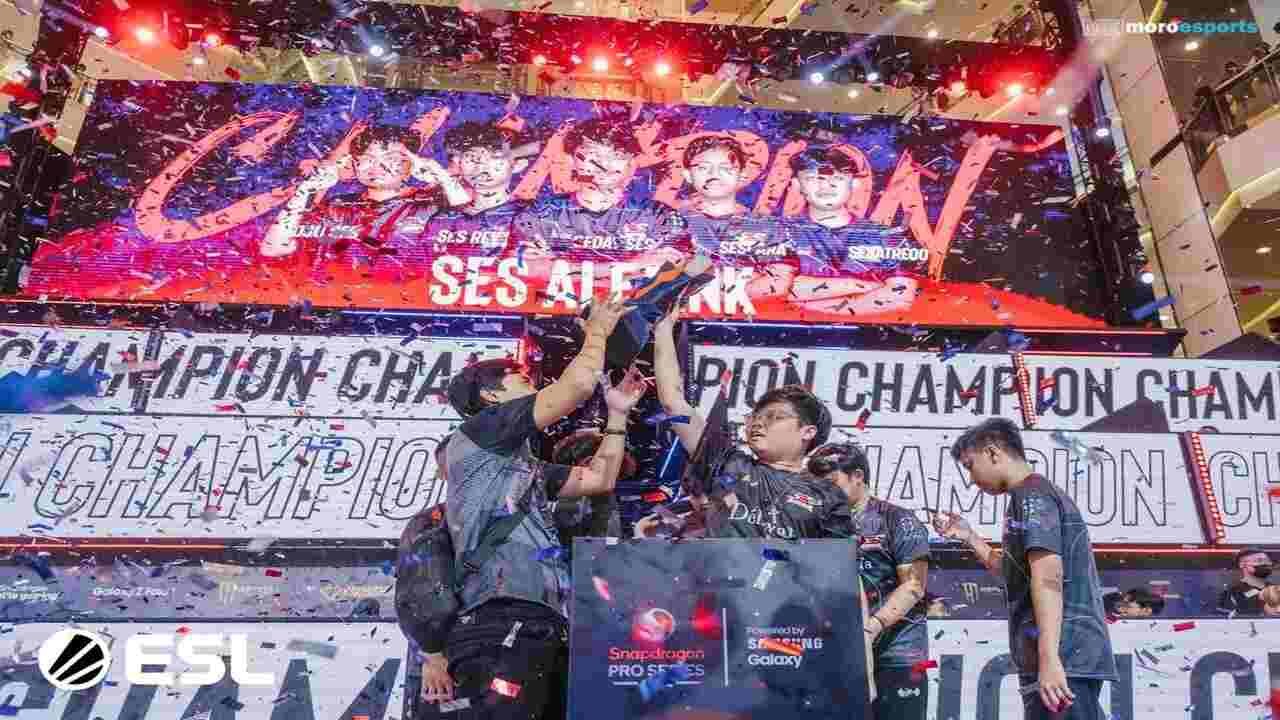 The ESL Snapdragon Mobile Challenge, a $300K Free Fire Mobile Challenge competition, was won by SES Alfaink. They won the trophy and a $70,000 cash reward thanks to their steady and outstanding performances throughout the course of the two-day finals. At the conclusion of the competition, the Indonesian team had 144 points, one Booyah, and 75 eliminations.
Another Indonesian squad, First Raiders Eclipse, finished second and was five points behind them. In the Grand Finale, the team who collected the most Booyahs (3) won $32,500 as the reward.
The current Free Fire World Champion, Evos Phoenix, racked up an equal number of points as First Raiders. They finished in third place despite having two fewer Booyah than the team that placed second. The Thai powerhouse had the most kills in 12 games, but nearly missed winning the tournament due to a lack of placement points.
Free Fire Mobile Challenge Overall Standings
View this post on Instagram
Free Fire Mobile Challenge Prize Pool Distribution
The Group Stage received a total of about $100,000 of the $300,000 prize fund, with the Grand Finalists receiving the remaining $250,000. Based on their results in the aforementioned phases, the following is how much the teams earned:
SES Alfaink: $70,000
Nigma Galaxy: $45,000
First Raiders Eclipse: $32,500
eArena: $32,500
Evos Phoenix: $30,000
Attack All Around: $16,500
Expand: $13,250
King of Gamers Club: $$12,500
Evos Divine: $11,500
Team Flash: $10,000
Heavy: $8,250
SEM9: $7,500
V Gaming: $2,000
Dewa United: $2,000
MDH Esports: $1,750
Axis: $1,750
Farang Esports: $1,500
Anxiety: $1,500
 Free Fire Mobile Challenge Highlights
The best team in the Group Stage, Nigma Galaxy, struggled to get a Booyah in the finals and ended their campaign by finishing fourth. Dew, a member of this team, finished the final round of the competition as the top player with 25 kills and 25,074 damage. In the Free Fire World Series Bangkok last year, the squad finished as the second runner-up.
Despite not taking home a single Booyah in the finals, the Thai team eArena finished in fifth place with 125 points, while the 2022 World Series Sentosa winner Attack All Around took sixth.
Malaysia's Team Expand finished the competition in eighth place with 114 points and had average results. Kings of Gamers Club, another well-known Thai organization, finished ninth because it was unable to advance in the tournament.
SEM9 only managed to score 58 points in the Grand Finals, while the Vietnamese teams Team Flash and Heavy underperformed and finished tenth and eleventh, respectively.
On the kill leaderboard, Lozzy was followed by BARA from SES and Protetae from eArena. Expand's Xroy finished fifth on the leaderboard with 20 points.
ALSO READ: Team XO has won the PUBG New State Pro Series India