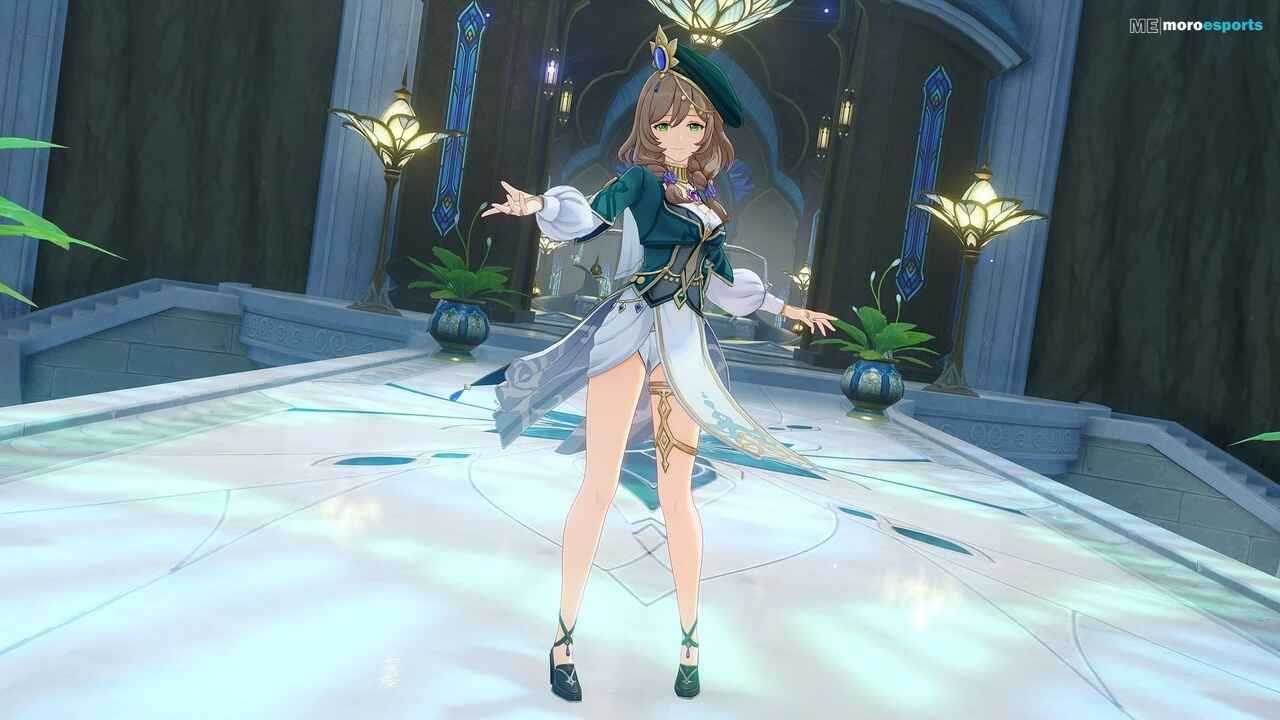 A brand-new event with a prize pool of 420 Primogems and a free Lisa skin was made available to participants during the first phase of Genshin Impact 3.4. Because of the fact that players will have to finish a commission for a certain researcher, everyone's favourite Mondstadt librarian has moved back to her scholarly origins in Sumeru.
The only way to get Lisa's skin, which is time-gated like previous events, is to complete a challenge after each day's reset. The events, goals, and procedures that must be performed to get Primogems from the new event in addition to Lisa's skin are described in the following article.
How to get Lisa's skin and a guide to the Genshin Impact Second Blooming event
1. Pre-quest
Go to your diary, where you may find the pre-quest under the heading "A Librarian's Long and Carefree Vacation." Your first action will be to travel to Effendi. On Treasures Street, he is just beneath the Akademiya teleport waypoint. The Traveler's reputation standing in Sumeru is also handled by Effendi.
Go to Puspa Café after conversing with him; it can be found there by looking for the Teapot symbol on the minimap. When you enter the building, a cutscene where Gafoor and Lisa are conversing will start. The latter will don her new attire, which is also the main prize for finishing the challenge.
2. Lisa's skin requirements
As was already noted, Lisa's skin is now time-gated. There are a total of five stages in this event, and completing each one earns you points. To receive Lisa's skin for free, you must finish all five stages and earn 10,000 points from one step.
Players can easily get 10,000 points from one stage, but before all stages are accessible, they must wait for four more daily resets.
3. Event guide
Each stage's basic goal is straightforward: Beat a certain number of opponents in three rounds within a certain amount of time. The fact that some characters can be employed in more than one round. And that various buffs can increase your party's damage output will, nevertheless, be of great assistance to you.
Genshin Impact 3.4 Update
The following are the foes in each of the three rounds:
Round 1: participants include Ruin Scout, Ruin Destroyer, Ruin Drake Earthguard, and Blazing Axe Mitachurl.
Round 2: Stretchy Geo Fungus, Stretchy Electro Fungus, Whirling Cryo Fungus, Grounded Geoshroom, Grounded Hydroshroom, Whirling Electro Fungus, and Whirling Pyro Fungus.
Round 3: Hydro Mimic Abyss Mages, Hydro Mimic Boar, Hydro Mimic Frog, Hydro Mimic Mallard, and Hydro Large Slime.
Characters from the trial include Yaoyao, Al Haitham, Lisa, and Nahida. For the last round. Be sure you have one Cryo unit, then choose your buffs from the "Configure skills" area based on your teams.
ALSO READ: 10 Complex Personalities Tsundere Characters of Genshin Impact!