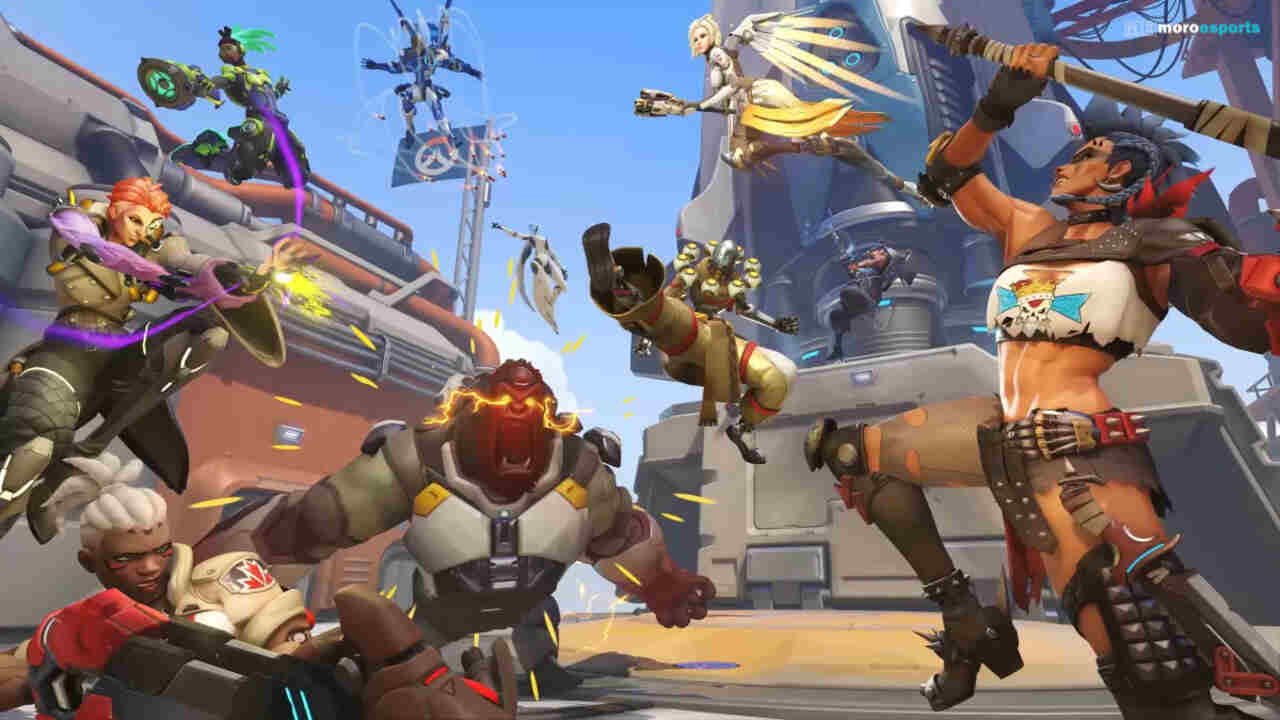 There may be a pre-download option available for all players today in Overwatch 2 for the Roadhog overhaul patch. The release of this patch has been widely anticipated by players who have grown weary of Roadhog's frightening behaviour. We still don't know what changes the upgrade will bring about, though.
The Battle.net launcher offers pre-download access to the update, which doesn't take up much disk space. Many fans and online news sites for Overwatch claim that it will likely be live the next week, although gamers may pre-download it right away.
Overwatch 2 New Update Download 2023
Pre-downloading a patch earlier today was a feature that gamers quickly noticed in the Battle.net launcher. Given that Blizzard has not released any official information about the patch's contents, the internet has been intrigued about the patch.
Most gamers believe that this patch will include a mild rework of Roadhog. This is based on a tweet from Overwatch 2's game director Aaron Keller.
Pre-installing the most current Overwatch 2 update is as follows:
Go to the Overwatch 2 page after launching the Battle.net launcher.
Before looking for the pre-download option, locate the Play/Update button and apply any necessary updates.
Once the game has been updated, a green link directing you to the pre-release patch will be visible.
When you click the link, the download will start immediately.
The link will indicate that the pre-release content has been obtained after the download and installation process is finished.
Then, using the launcher's play button, fans may start Overwatch 2. The size of this update is around 35 MB, and its version number is 2.2.1.1.109168.
Currently, whether or not the pre-release patch is installed, the gameplay will stay the same.
What changes does the Roadhog soft rework bring?
The Overwatch 2 player base does not yet know what the Hero will change due to the revamp. Fans believe that his whole kit will get a significant nerf because there has been no official statement about the specifics of the update.
Roadhog's incredibly recognizable hook will remain, according to the Overwatch devs, although certain adjustments will be made to the Hero to balance gameplay and meta.
Roadhog is a straightforward Tank Hero that can be played by anyone. To maximize his skills, players must have sound game sense, though.
Playing against Roadhog is aggravating since being connected to his hook is almost a death sentence for an opponent with a low health reserve. Combat with him may become less one-sided if these elements were changed. Although there may be further tweaks that fans may not have anticipated, the Roadhog update will continue to be the only thing on everyone's mind.
ALSO READ: How to Get The Try-Hard Golden Guns Easily in Overwatch 2?