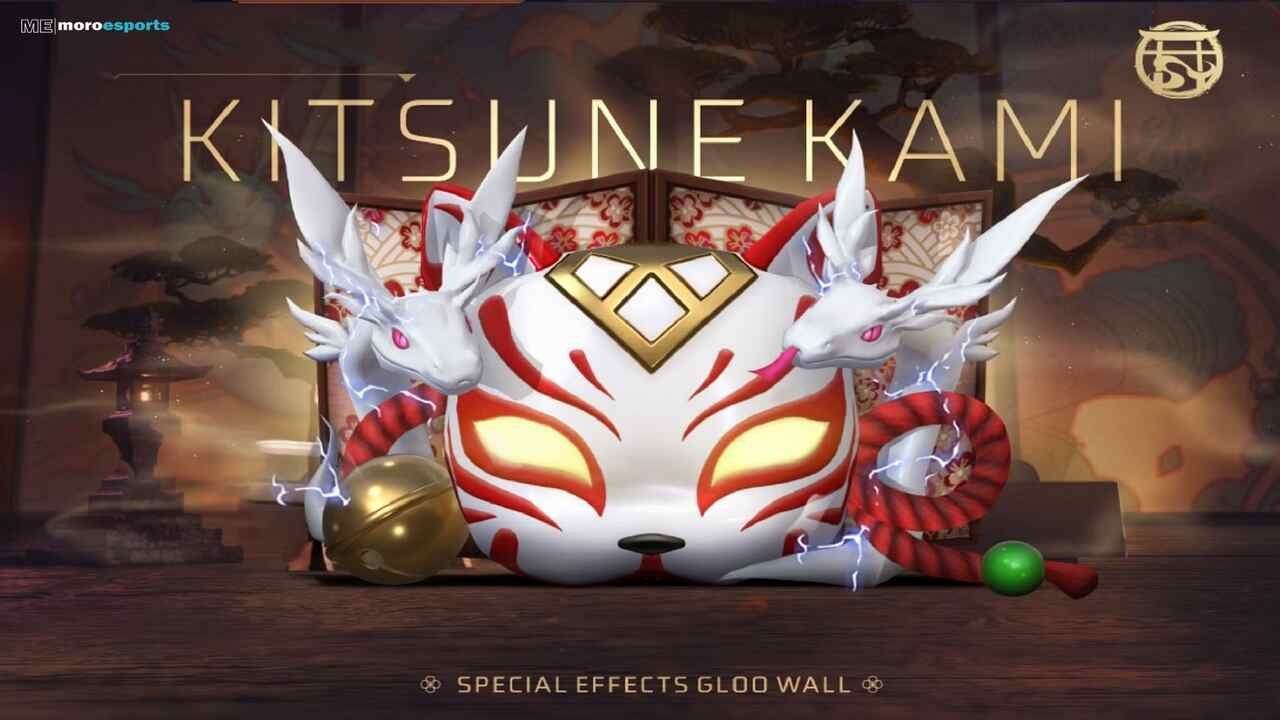 Garena has officially debuted the Kitsune Gloo Wall skin after the introduction of the Densho Top-Up event in Free Fire MAX including the Serpent Backpack and rifle skin. Gamers may purchase this premium cosmetic with further effects by paying for diamonds during the Densho Wall event.
Five locks cage the Gloo Wall in the event's novel presentation, and participants must identify the correct lock to win the top reward. This event was launched by the creators on January 19, 2023, and it will be accessible on the Indian server through January 26, 2023.
A detailed description of the Free Fire MAX event and the methods required to earn this skin are provided in the following parts.
Free Fire Max Kitsune Gloo Wall Skin
To get the Kitsune Gloo Wall skin for the new Free Fire MAX event, you essentially need to locate the right lock. There are five such locks, and to unlock one of them, you must use premium in-game money. With every lock you unlock, your chances of getting the wall skin to grow, but so does the cost.
The following is the total cost to unlock every lock:
1st lock – 9 diamonds
2nd lock – 19 diamonds
3rd lock – 49 diamonds
4th lock – 99 diamonds
5th lock – 399 diamonds
As a consequence, players may purchase the Gloo Wall skin for a maximum of 575 diamonds. Which isn't a terrible price given the Kitsune Gloo Wall's Mythic rarity. In addition, several skins with lesser rarities may be purchased for 599 diamonds, which is even more than what is needed for this new event.
How to get awards from the recently introduced Densho Wall event
To earn the prizes in your Free Fire MAX account, you can complete the steps outlined in the section below:
Step 1: Log into your Free Fire MAX account and go to the battle royale game's Events area.
Step 2: Click on the Densho Wall section after choosing the Densho tab.
Step 3: To access the new event UI, click the Go button.
Step 4: After that, you must decide which lock to take out. Keep doing this until you get the Gloo Wall. All previously owned things will also be changed into FF tokens.
As previously said, after locating the proper lock in the event, which will need five tries or a maximum of 575 diamonds, you are assured to receive the skin. Additionally, while aiming to win the main prize, you could also get some other helpful things. You may equip this Mythic Gloo Wall skin from the weapon section once you've obtained it.
ALSO READ: Free Fire Max Booyah Hunt Event Get Fruity Cuts Skyboard for Free