Krafton announced its framework for the 2023 PUBG Mobile esports season on January 6 on the first day of the PMGC 2022 Grand Finals at the Jakarta International Expo in Indonesia. The tournament will finish the 2022 PUBG Mobile season on January 8, 2022.
In comparison to the 2022 season, which had 13 Pro Leagues, this year's PMPL (Pro League) will be hosted in more areas, according to James Yang, Director of PUBG Mobile Global Esports. Semi-Pro and amateur teams will also have additional possibilities to compete in regional competitions to gain a spot in the 2024 PMPL.
A new point system will be used by PUBG Mobile in the 2023 season
In addition, the publisher has implemented a new point system for forthcoming events. The winning team receives ten points, while the second and third-placed teams receive six and five points, respectively.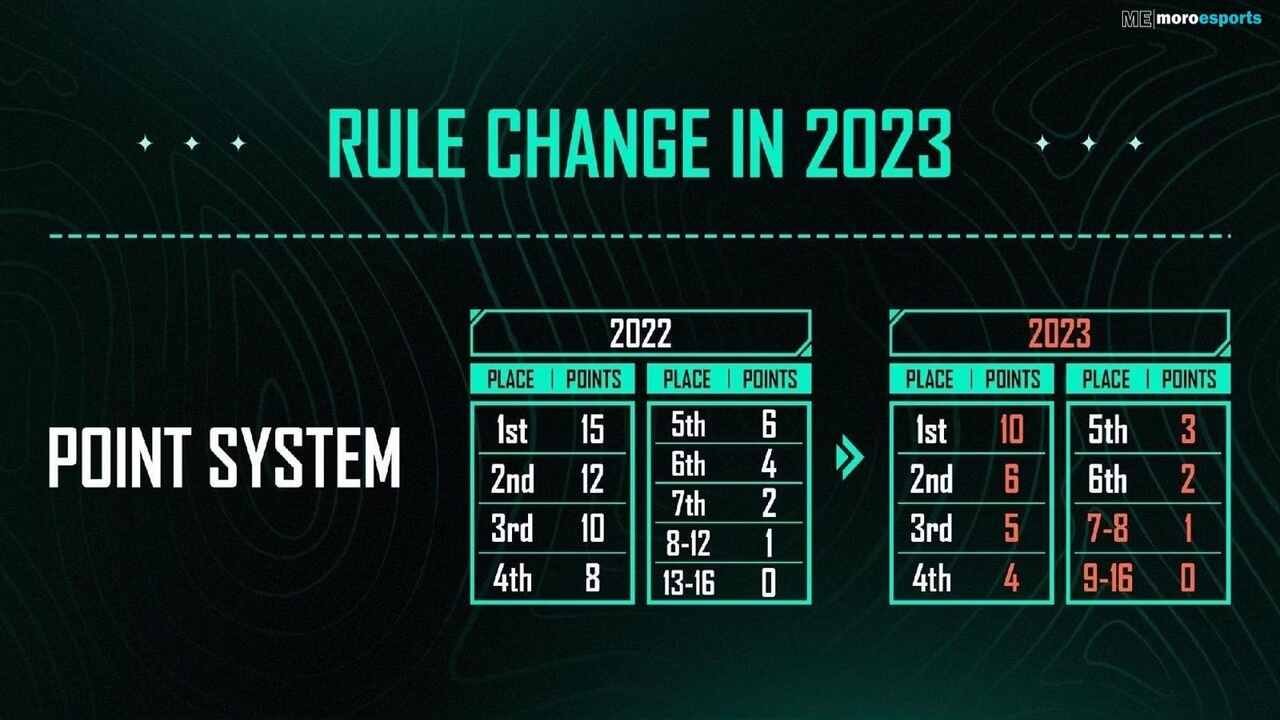 However, in recent years, the point matrix has been adopted in the prestigious Chinese tournament known as PEL.
The 2023 World Invitational will take place in Riyadh, Saudi Arabia, in July, and will include elite teams from across the world. The previous event was held there in August 2022 as well.
The mega-competition for the championship, dubbed the 2023 PMGC, will begin in Turkey in November. It will be the series' fourth instalment.
View this post on Instagram
In addition, James Yang revealed that the publisher would hold additional Regional Clash events this year. It was hosted in September 2022 for Chinese and SEA teams, and fans are more excited this time around.
Two medal competitions in 2023 will include PUBG Mobile
This year, the game will also appear in two important events: the 32nd SEA Games (May 5–17) and the 19th ASIAN Games (September 23 to October 8).
Krafton and Tencent staged several tournaments throughout the 2022 season, including two international events, the World Invitational and the Global Championship. The overall prize fund for this season has not been disclosed by the publishers. However, at the 2022 roadmap release, they mentioned that the prize pool will be larger than the previous season, which stood at a record $14 million.
The prize pools for the 2022 worldwide tournaments were $7 million, comprising the PMWI ($3M) and the PMGC ($4M). Other important regional events organised by the organisers included PMPLs, Championships, PMCOs, PMNCs, and more.
The framework for the 2023 season appears to be excellent, and the corporation intends to hold a lot of events this season in order to develop a flourishing esports ecosystem throughout the world.