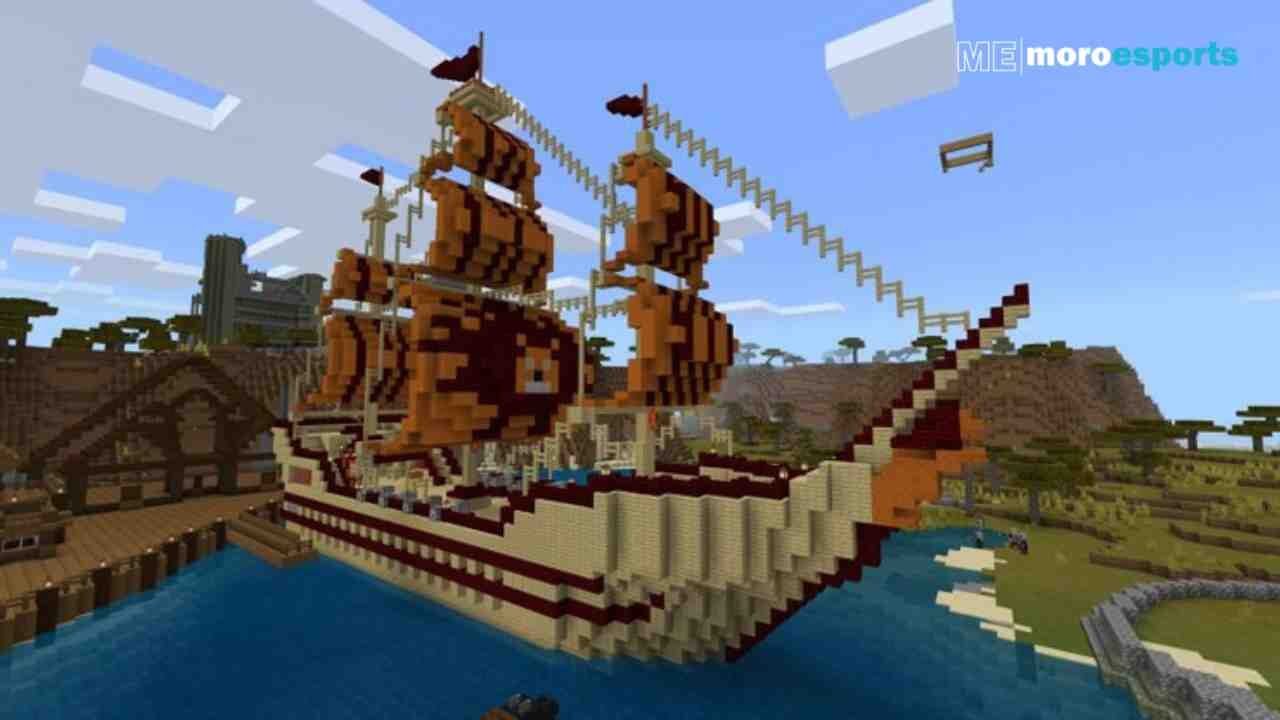 Top 5 Best Minecraft Earth Server to Use in 2022: Earth Survival is one of Minecraft's most famous SMP (Survival Multiplayer) game types because it immerses you in a two-dimensional version of the real world. The in-game systems will usually allow you to claim land and live out your fantasy of conquering the world on a Minecraft scale map. Here is our selection of the top Minecraft Earth Servers.
Players can lay claim to real-world countries and develop their vast empires. While players can enter each other, they can also collaborate to build massive cities and functional societies.Here are the top 5 Minecraft Earth servers for Java Edition that participants can access when they log in. Each server has a feature that is unique to it and is accessible to Minecraft players across all platforms.
RELATED | Minecraft Dream: Everything You Need to Know in 2022!
5 Best Minecraft Earth Server to Use in 2022!
1. Mox MC – On this list of dedicated Earth servers, Mox MC is a unique Minecraft server. On this server, players can claim a plot of land and construct and establish their society. The server is prevalent, with thousands of players online at all times of day and over 45,000 Discord community members.
2. Dat Earth- Dat Earth is a Minecraft Earth server whose map is created using real-life NASA satellite data. This gives the map a realistic feel, and the terrains accurately represent their real-life counterparts.
3. Earth MC
EarthMC is one of the most popular and long-running Minecraft Earth servers. Many popular YouTubers, including FitMC, have also endorsed it. While there is plenty to do on the server, EarthMC prioritises trade and economic output. It has over 500 player-created shops.
4. GeoFacts Earth-GeoFacts Earth prides itself on being "the best town-based Minecraft earth server." The server map is scaled at 1:1000, making it smaller than what is typically on other popular Earth servers. This is ideal for players looking for a more straightforward Earth server to travel and explore.
5. TownySMP-TownySMP is an Earth server with an incredible community, despite being the least popular server on this list regarding player count. Kiwi SMP is another excellent server for a relaxed atmosphere, with an Earth Survival map that the community's weekly Discord events may overshadow. Nonetheless, this is a classic Minecraft Earth experience you will undoubtedly enjoy if you give it a shot.
RELATED | 5 Most Exclusive Features in Minecraft Bedrock!
Conclusion
Try out the list if you're looking for a good Minecraft Earth server to play on. Every Earth server listed above is available 24 hours a day, seven days a week, and is ultimately connected. Minecraft servers are looking for dedicated players to join their gaming community.
Minecraft servers are entirely free to use. Join today and play the best Minecraft servers in one of the world's most popular games! There are several ways for players to connect to the server. To become a regular Minecraft server user, you can also apply to join the community and make your presence known.
RELATED | Minecraft Shaders: Top 5 Best Sharders Packes to Use in 2023!