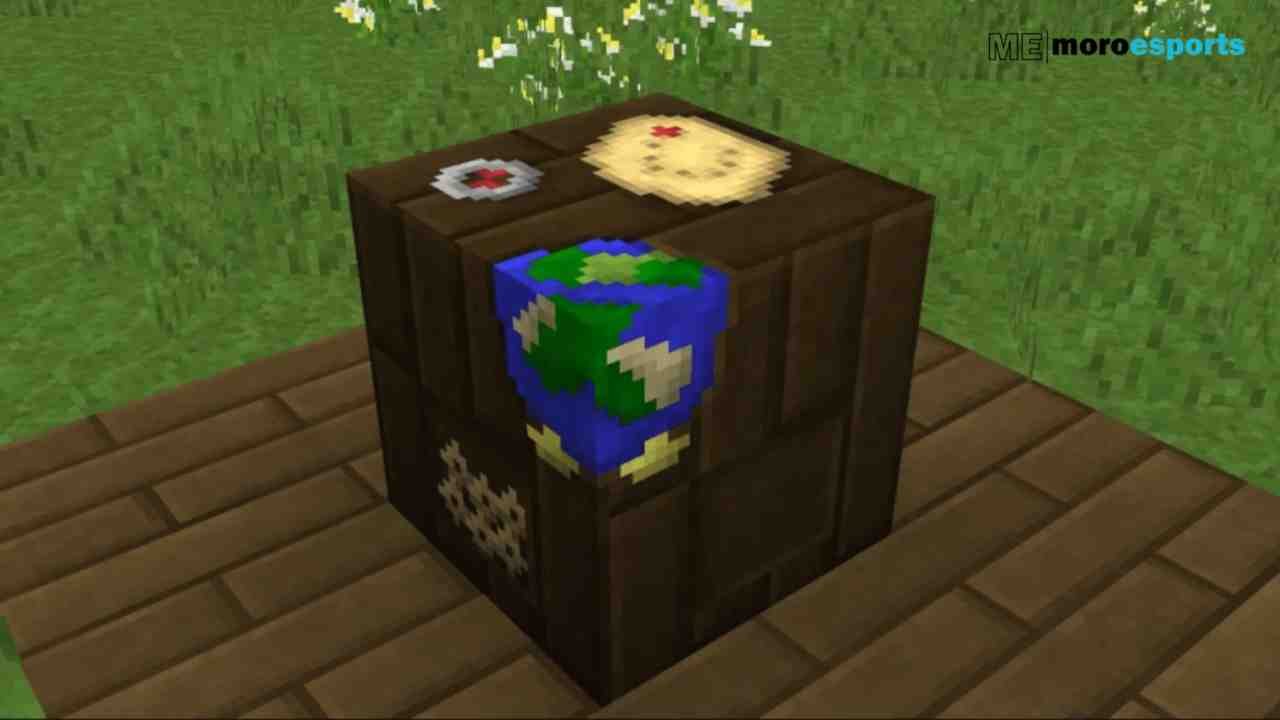 Minecraft Cartography Table Guide: Minecraft is massive and has various exciting biomes. Each biome has its own features and fun and players often love to explore the new biomes. But when it comes to adventure and exploration of new areas it is pretty important to carry a map.
Because it will help you keep track of your locations and areas you explore. The use of a map Cartography Table will be a great use for all the players. Cartography Table allows players to use maps more effectively and efficiently. To understand the uses of Cartography Table all you need to do is, follow this article.
RELATED | 7 Best Minecraft Resource Packs of All Time, Ranked!
Use of Cartography Table in Minecraft
Cartography Table can be a great help for players in the game who loves adventure. But some players might not be familiar with the uses of Table in Minecraft. So here we have some of the best uses of the table in Minecraft which you need to know:
Change the Name of the Map Using the Cartography Table
As the name implies here you can use Cartography Table in Minecraft to change its name or we can say you can rename it. Sometimes the player may be wise to rename the name of the map just so that they can understand it better or could remember them.
Whatever the reason is if you are a player in Minecraft and if you are wise to change the name of the map or rename it you can do it using Cartography Table.
2. Lock the Map in Minecraft Using Cartography Table
It's one of the most useful and common uses of the Cartography Table in the game. Using the Cartography Table players can lock their maps. This means no further editing and modification of the map can be done. It is beneficial for all those players who want to keep their maps safe for some locations.
3. Copy a Map in Minecraft Using Cartography Table
The next use of Cartography Table in Minecraft will bring a smile to the face of players who wish to make a duplicate of their maps for all sorts of reasons. Some of you might desire to have a duplicate of your map with you.
So using Cartography Table you can do it pretty easily. Players are able to create a copy of their maps in Minecraft using Cartography Table, the required material will be: Map they want to copy, an empty map to make the copy, and lastly a table.
4. Increase the Size of the Map in Minecraft

Last but not the least, you can use Cartography Table to increase the size of the map in Minecraft. This means the map is going to provide much more information than before. The material required is easy to find, you need a map that you want to increase in size. A plain paper for further process and at last Cartography Table.
RELATED | Minecraft Enchanting Table Setup: Basic Guide of Enchanting