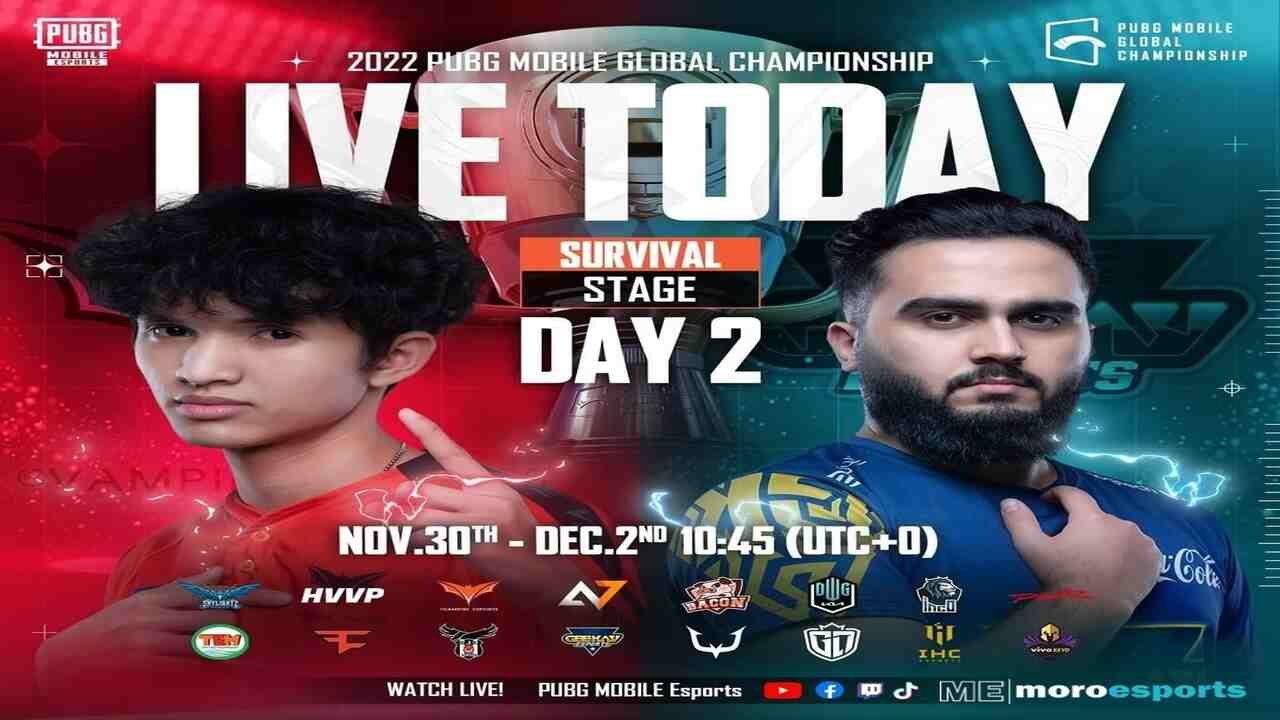 The first day is over, and the second day will now start with group GREEN vs YELLOW competing against each other. Group Green already played their first day; this is their final day; they have only 6 matches left. The teams at the top are attempting to hold onto their positions, and the teams at the bottom of the previous table are making every effort to move up to the top of the point table. As group YELLOW will play its first day of matches on this stage, the second day, they have a slight advantage because they are familiar with the teams' strategies for this round and have some knowledge of group GREEN's tactics from the previous day, including their drop locations, holding positions, and rotations.
Group GREEN And YELLOW Team Names
Survival Stage Day2 Teams
Bacon Time
DWG KIA
VAMPIRE ESPORTS
SKYLIGHTZ GAMING
HVVP
POWR Esports
Alpha 7 Esports
iNCO Gaming
REJECT
Geekay Esports
TEM Entertainment
IHC Esports
FaZe Clan
Vivo Keyd
Game-Lord
Beşiktaş Esports
Stage Survival Day 2 of the 2022 PUBG MOBILE Global Championship League Several teams have already clinched a spot in the PMGC Finals as a result of the League Group matches' conclusion. However, as the PMGC 2022 League Stage enters its last week, anxiety is increasing. Here, 24 teams from the Survival Stage will have one more chance to show their ability. To go to Last Chance, where they may contend for the final 5 slots in the PMGC Finals, they must first remain among the top 16 teams.
PMGC 2022 Survival Stage, GREEN VS YELLOW Group Drop Locations
In the survival stage, a lot of teams will change their probable drop site, while a lot of teams will stay at their drop and fight to retain. The current stage, which is the ultimate competition for PUBG Mobile  PMGC 2022, is very different; it's a crucial situation for teams who do not want to be eliminated at this point. Check the predicted drop locations,
View this post on Instagram
PMGC 2022 League Survival Day 2 Watch LIVE
On the scheduled map, the first match of the Survival stage day 2 will begin at 10:45 AM (UTC +0). On PUBG Mobile's official accounts on Facebook, Twitch, YouTube, and TikTok, all of the games will be streamed live.
Also Read PMGC 2022 League Survival Stage Day 1 Overall Standings