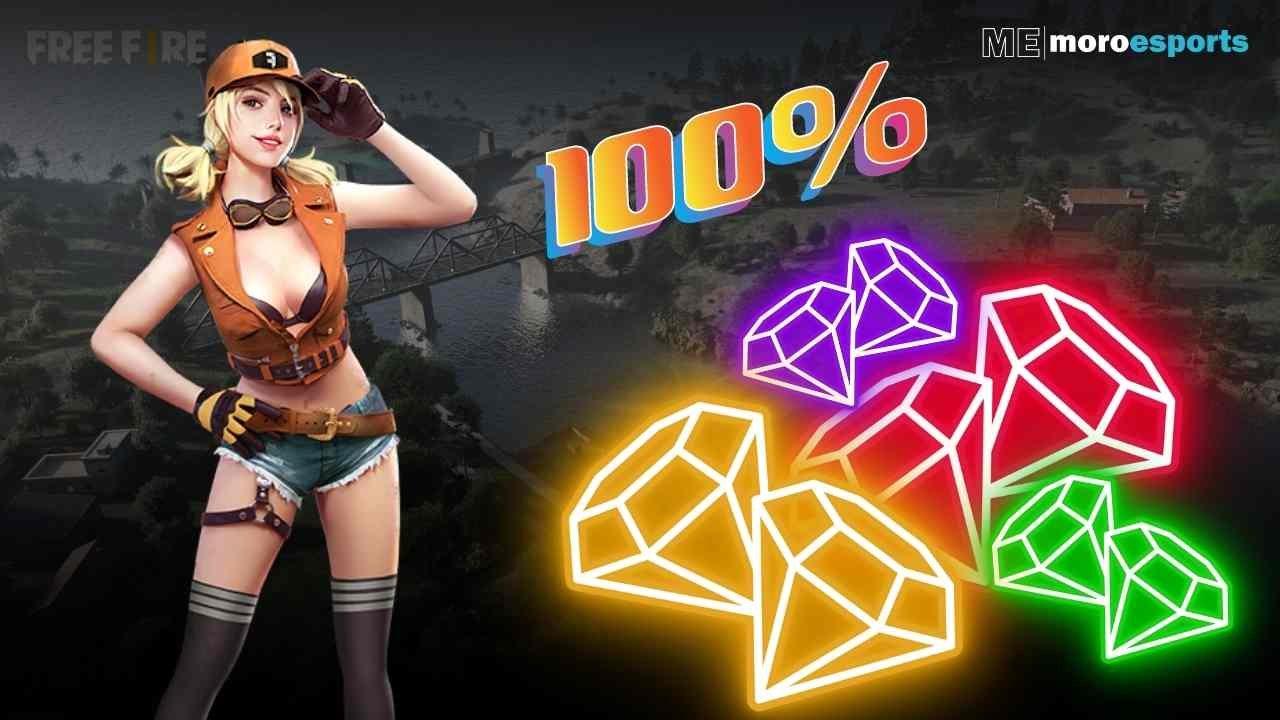 Generally, players always need to spend money to purchase diamonds, skins emote in the  Free Fire game. This prompts customers who don't make purchases to look for free ways to buy gems. Most of them, whether intentionally or unintentionally, are focused on popular hacks, scripts, mod apps, and Free Fire unlimited diamond generators that may offer them limitless diamonds either momentarily or permanently but by operating illegally.
Diamonds are technically data that Garena alone controls. Other than Garena's approved partners, no other third-party software or platforms have direct access to distributing diamonds to anyone.
Verified partners will never provide methods for producing an endless supply of diamonds in Free Fire, for obvious reasons. Despite the effectiveness of these methods for producing diamonds, they violate Garena's regulations because they interfere with both the server and the client of the original game.
Avoid using the Free Fire Unlimited Diamond Techniques.
Use of any unlawful programs that are not authorized by Free Fire is prohibited, following Garena's Free Fire abuse policy. If users are determined to have violated this policy, the game may be permanently blocked from accessing their accounts and devices.
Users should be extremely cautious regarding their behavior because this category includes mod apps and script hacks. In addition, Garena cautions users against scams and fraud that may take place if they accept offers of free or inexpensive diamonds.
Legal Ways
There is no legal way to obtain an endless supply of diamonds in Free Fire, thus one should quit trying right now. These websites offer users credit and Google Play gift cards in exchange for completing quick surveys and tasks. Joining some applications is simple. To get enough money to buy diamonds in the battle royale game, users will need to invest a sizable amount of time.
Free Fire just has too much visually appealing material, which makes it difficult to resist. Every Free Fire aficionado should visit because it also offers a variety of skins. For its fans, the video game producer Garena has created a fantastic opportunity. Players who wish to collect diamonds can also use the Free Fire advance server program. By fixing the bug problems one can earn diamonds. But still, if the player wishes to collect free fire diamonds can use the Booyah app or Google opinion rewards, or the Poll pay app.
Google Opinion Rewards
Players can collect diamonds by using Google opinion rewards. It is an easy as well as simple method. Having said that, the Google Opinion Rewards app can be downloaded from the Google Play Store and the App Store for Android and iPhone devices, respectively.
Pay Poll App
It works similarly to Google Opinion Rewards. To get free diamonds you need to complete several tasks and tests in Free Fire or Free Fire Max. After that, you will receive cash rewards that will be credited to your iTunes Gift Cards or Google Play balance. iPhone customers cannot use their iTunes Gift Cards to purchase Free Fire Diamonds because they cannot make transactions through the App Store with Free Fire or Free Fire Max. Both the Google Play Store and the App Store offer the Poll Pay app.
 Also Read: How to Enter Space in Free Fire Name: Everything you have to know