From the handful of errors that Minecraft faces the 'Authentication Servers Are Down' is one of those errors. To get around this error there are a couple of ways. We will tell you all about the error, how to fix this error and check if it's on your end or on Minecraft's end.
What is The Meaning of 'Authentication Servers Are Down' in Minecraft?
Don't fret if you get this error in your Minecraft account. This error simply means that Minecraft is not able to identify you. Players frequently see the "Authentication Server Down" warning when attempting to join to any multiplayer server or world. Given that users cannot play with friends or other gamers, this might be very frustrating to encounter. We will explore a number of solutions because there are numerous places where this issue might occur.
Players of Minecraft are currently experiencing the problem "Authentication Servers Down and not reachable" and are looking for a solution. This problem is as of Nov 8 2022 around 1 AM UTC. "Failed to log in: The authentication servers are not currently reachable" reads the precise error message. Try once more, please.
How to Fix The Error?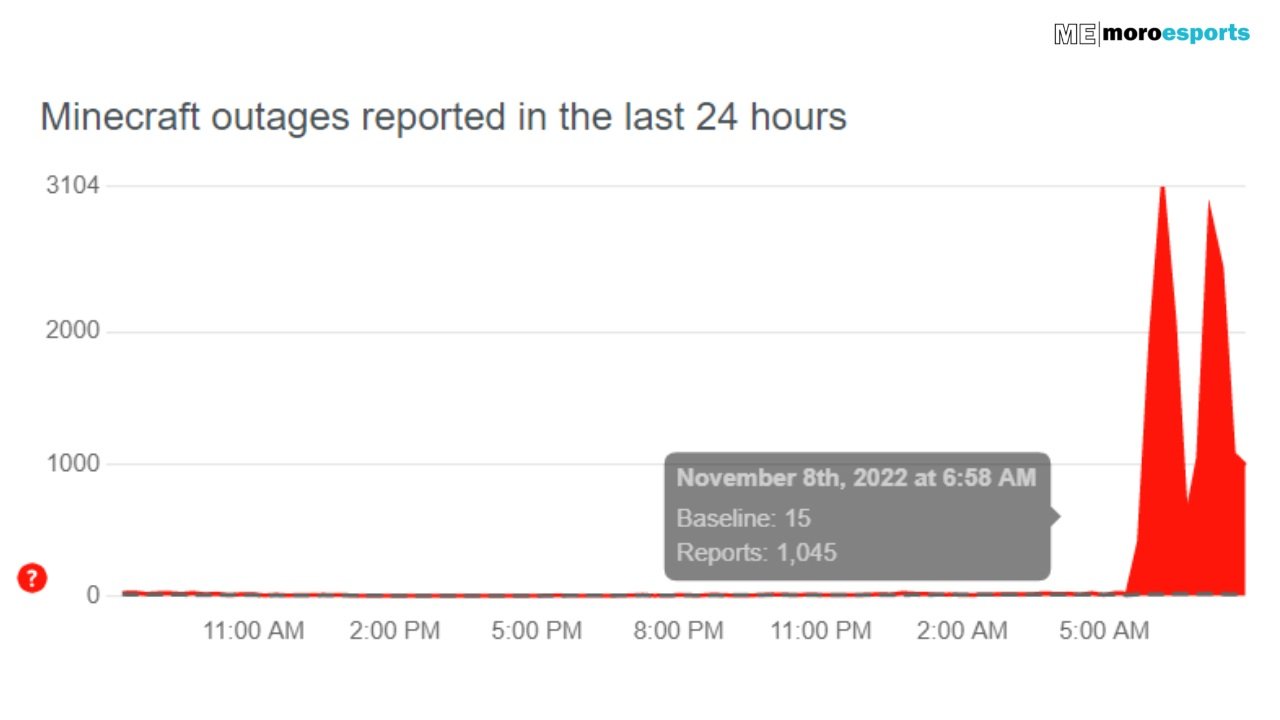 To check if the error is from your end, you can:
Relogin to the Microsoft Account that you signed in with in the first place.
Renew or FlushDNS with ipconfig – Use command prompt -> ipconfig /flushdns   -> ipconfig /renew -> netsh int ip reset -> netsh winsock reset
Reset your Internet/WiFi connection
See if there are any Minecraft Updates or not (if yes install them and if not, try to reinstall and setup your account again)
Lastly Check the current status of Minecraft servers.
Sometimes this error persists on the end of Minecraft rather than the player. Like today the servers were not responding as you can see in the image above. And this problem still persists. This report was based on the players reporting that they were facing server connection as well as login errors.
How To Check The Server Status?
There are a few ways in which you can check the current status of Minecraft Authentication servers and if they are down or not. The current status of Minecraft servers for a lot of players is still down. The outage reports are still consistent. Hopefully Minecraft acknowledges this and lets us know what we can do from our end. You can always use the website down detector to know the current status of Minecraft. Apart from that you can always check MojangStatus on Twitter. They will update if Minecraft servers are actually facing an issue on their end. However, as of today MojangStatus has not given any reports to account for the server outages Minecraft is facing. The reports are continuing to come and players are still facing errors related to authentication and login.
Also Read: Best Players in Minecraft and why you should watch them