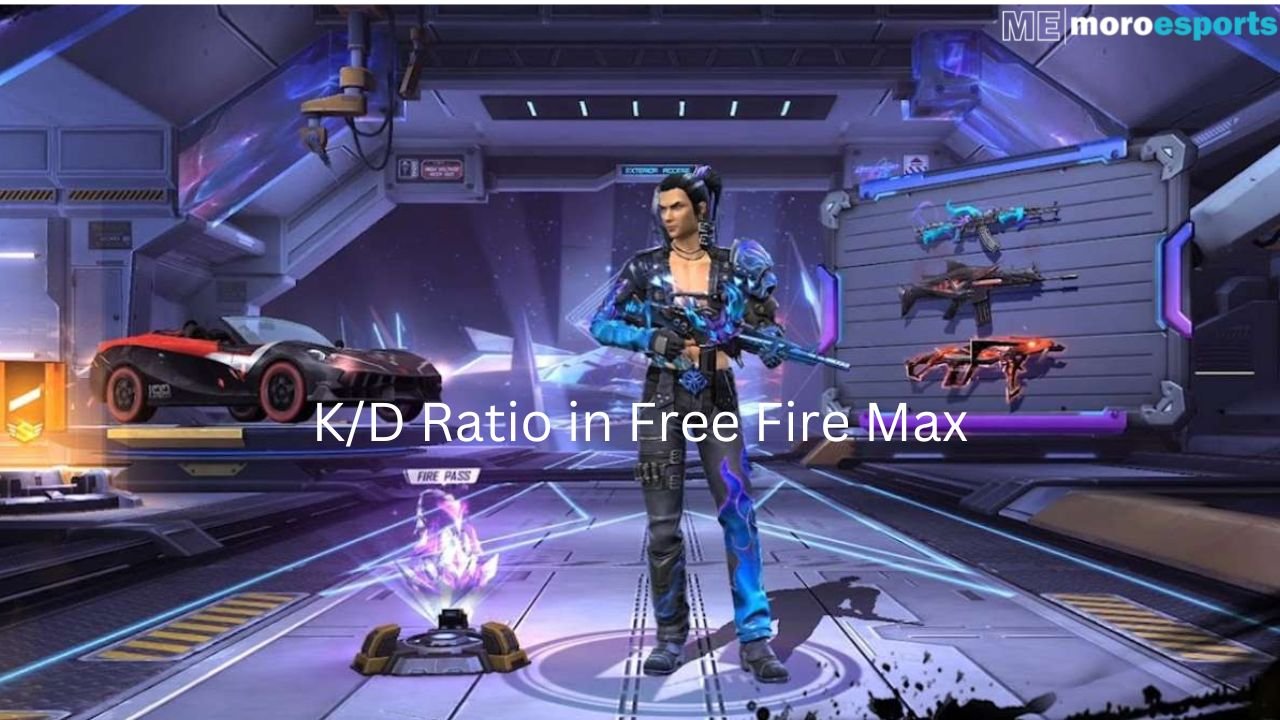 Free Fire Max is very famous among players with a huge fan base. In this game from Garena, players take part in a frantic, action-packed survival adventure where they can arm themselves with weapons and take out foes to survive.
One of the best ways to assess a player's skill level in FF MAX is to look at their K/D ratio. As a result, it is one of the most crucial game stats that players are constantly trying to raise. Additionally, players can join reputable teams and clans with ease if they have a decent K/D ratio.
HUD controls and sensitivity
The sensitivity levels have a big impact on how fun the game is. Players that have them set appropriately can improve their accuracy and reflexes. The following sensitivity settings for Free Fire MAX can help players kill more enemies such as Sniper scope: 40-50, General: 75-90, Red-Dot: 70-802x ,Scope: 65-804, x Scope: 75-80, Free Look: 15-30.
Players can also modify the HUD controls in the game using an option. To increase comfort and assure a firmer grasp on the device, gamers can switch from a two-thumb configuration to a three-finger or four-finger claw. This can speed your reaction time and make it easier to reach some buttons.
Characters and weapons
Garena provides a wide variety of amazing weaponry, from shotguns to assault rifles. In order to quickly dispatch their opponents, players might choose weapons with a respectable rate of fire and basic damage.
Additionally, players can combine their weapons and allies with a variety of unique characters who have amazing skills to embark on a killing rampage on the battlefields. The two characters who can most effectively aid in obtaining more kills in the game are DJ Alok and Chrono.
Steer clear of rushing foes outside
The next piece of advice is to refrain from rushing your opponents in order to increase your kill total. They are easy pickings for foes who are defending their positions in structures or from cover when they do so in an open area. Instead, they must utilize TPP (third-person perspective) and watch for the ideal moment to surprise the adversary. By doing this, they will increase their kill-to-death ratio in Free Fire MAX.
Crosshair position
Players can enhance crosshair positioning to increase their kill rate. One may swiftly trace and move their aim onto various targets and take them out with the proper crosshair positioning. Players can practise aiming the crosshair at their opponents' heads to deliver greater damage with fewer shots. In Free Fire MAX, the practice fields and 1v1 combat in custom rooms are fantastic ways to enhance reticle placement.
Hone individual talents
By honing their own talents in Free Fire MAX, players can increase their gameplay and increase their K/D ratio. Players that are adept at close-quarters combat, recoil management, and possess sound game sense can easily succeed in the title. The training facility offers practise sessions for players who need to improve their aim and accuracy. To gain more kills, they can also train their muscle memory before playing ranked battles.
Also Read: New Features added in Free Fire Max BR&CS Ranked Mission