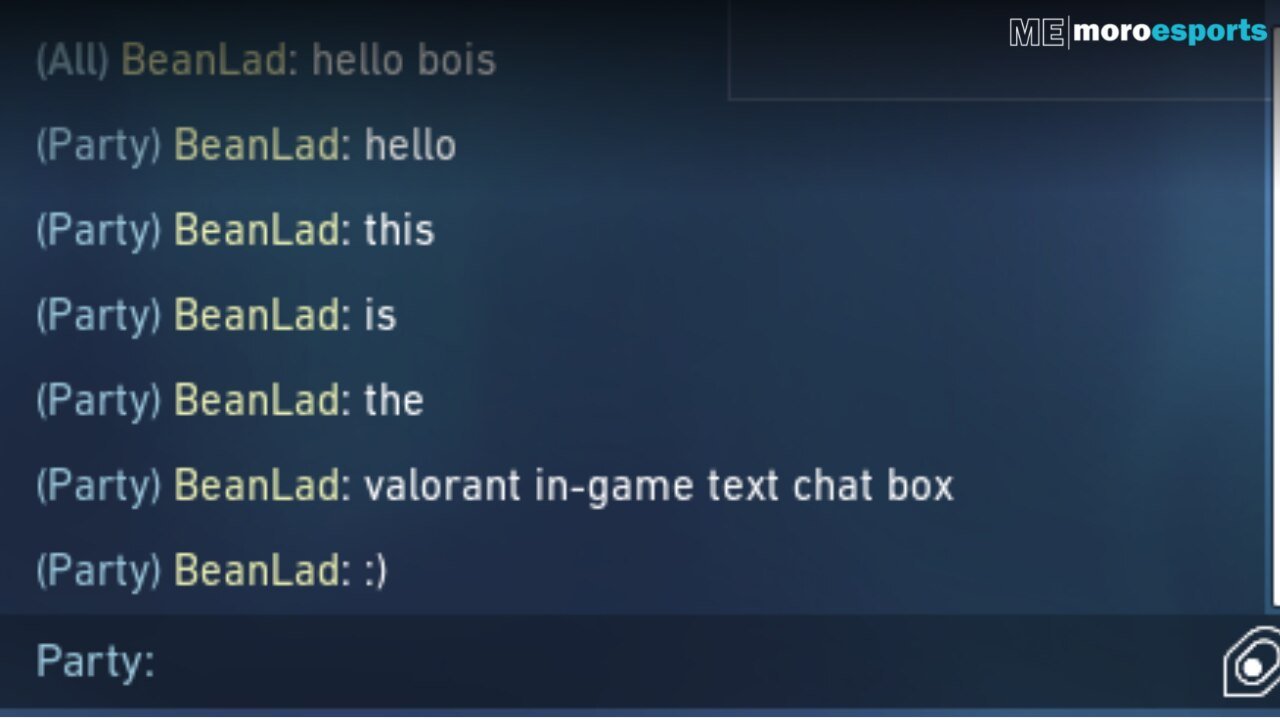 Riot's Valorant has some unique features and whisper is one of them. Moreover, teaming up in the game is termed as Party, and players at the party play with friends or talk with them. We all know how important it is to communicate with your teammates and sometimes with your opponents. It can be harder when your mic isn't working. But Valorant has Wisper feature for that. Also, they can send messages to their party. So we are here with the guide on how to wisper in valorant?
However, sending messages at the party will show the message to all members who joined your party. So, what if one wants to send a message to a specific friend who is not joined in the party?
What is Whisper Feature of Valorant?
To send messages to a friend, who is not at your party, one can use the whisper feature to do so. Moreover, not many players are aware of the feature as most of them know about party chat and All chat.
All chat is a feature of Valorant, where players can chat directly with the opponent team. Moreover, if you send a message in all chats, all the members of your team and the opponent team will be able to read it. Now, let's see how the whisper works in Valorant. To whisper, follow the steps, mentioned below.
Step 1: Click enter to enable the chat box and write a message on the bottom left.
Step 2: Press the tab' button
Step 3: Now, write the name of your friend, you want to whisper in Valorant. For example, if your friend's name is JustGreen, type 'J'. The game will show all the names starting with the letter 'J'. Now select, the name, you want to talk to.
Step 4: Write the message and click enter.
Your message will be sent. However, you need to keep some points in mind, once using whisper in the game. Points to Note:
Note 1: Once you sent the text, press the tab button again, to chat at the party.
Note 2: The process mentioned above is for default key bind. So, make sure your key bind has not been changed. Else, this will not work.
Use Of Whisper in The Game
With the help of Whisper, players can directly send messages to their Valorant friends. Often, players want to ask their friends to join their party. So, to do this, they can drop a text by this feature and ask them. This is a very unique feature provided by Valorant developers. However, not many are aware of this, because most of the players use All chat or party chat to talk with teammates.
This also helps players to send secret messages to their friends. Also, when your teammate is in-game, you can ask them to wait once finished by dropping messages by whispering to them in Valorant.
So, drop your opinion in the comments, which chat do you use most in Valorant to chat?
Also Read: Cypher Buff is Finally Coming is Valorant Episode 5 Act 3