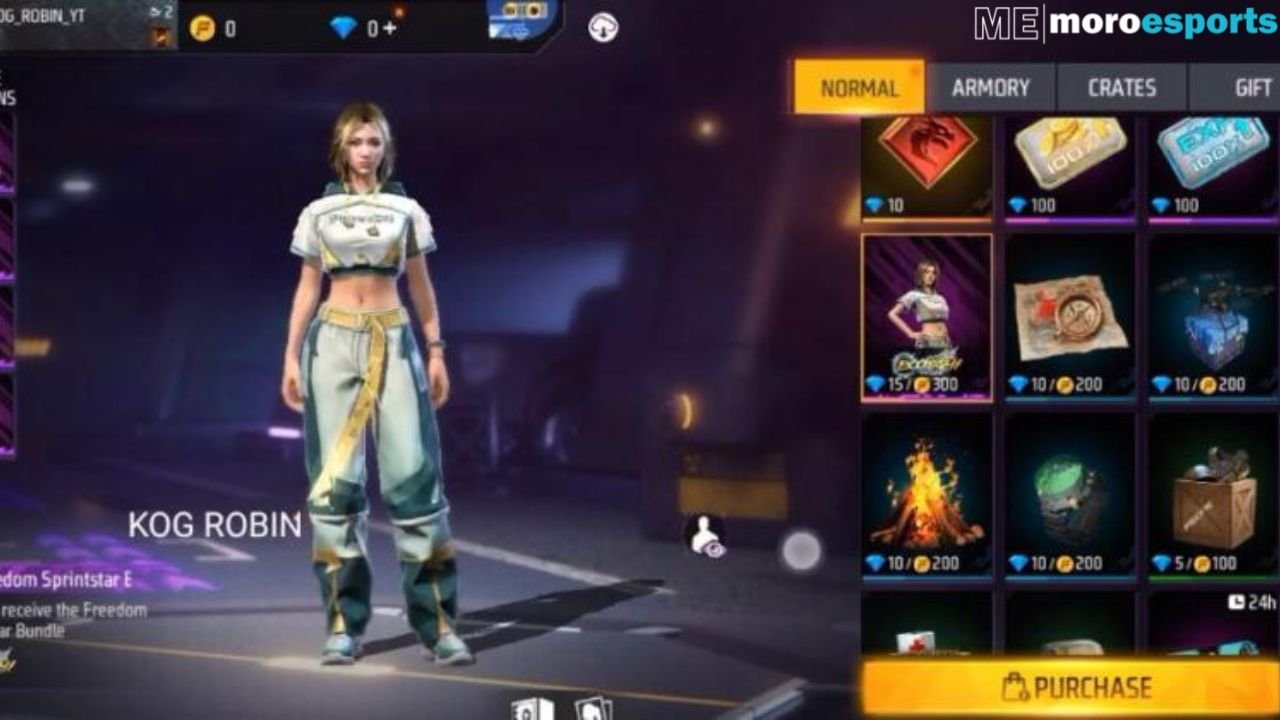 Free Fire always provides new events to surprise players. It provides free surfboards, skins for players' pets, and unique clothing, Your Potential event has drawn attention. The contest is open to the general community and will run from November 3, 2022, to November 15, 2022.
Even though the things are free, you will need to put forth the effort to finish separate tasks to collect special stars and reach a specific milestone. With a five-dimensional ability chart and numerous layers attached, Your Potential is a special event in Free Fire MAX that could seem challenging. Nevertheless, it is quite easy to comprehend and only requires you to finish tasks on the chart related to a specific category in order to collect stars.
Free Fire Sprintstar Rewards
Each mission you accomplish will get you three stars. The event has several checkpoints, each of which delivers a fun reward. Rewards are;
100x Gold and three stars
100x Universal Fragments – 6 stars
9 stars, 1 can of pet food
1 Gold Royale Voucher for 12 stars (Expiry date: November 30, 2022)
15 stars, top of the Skyboard
1 Weapon Royale Voucher for 21 stars (Expiry date: November 30, 2022)
Benefits
Use revival points to get teammates five times, and five times while playing with friends. Use the vending machine three times, cover 10,000 meters on the map, and consume mushrooms 15 times. Headshot ten foes to death Gloo Wall to absorb 500 damage Grenade to deal 500 damage
Use the machine gun, rifle, or marksman rifle to eliminate ten foes. Use the machine gun, rifle, or marksman rifle to inflict 2000 damage. And also use a pistol, SMG, or melee weapon to defeat ten foes. Use a pistol, SMG, or melee weapon to inflict 2000 damage. Along with the benefits, accumulating stars will raise their rating. Which will enable them to access a larger reward pool on the leaderboard.
Steps
You can use these steps to collect rewards from the battle royale game's Free Fire MAX Your Potential event:
Finish the quest, and then click the icon in the top right corner to access the unique Booyah interface.
To access the event interface, select "Enter" from the menu.
And for claim a star, choose a specific section of the work and click the Claim button.
When you have a sufficient number of stars, It's easy to access the rewards. By selecting the reward icon in Free Fire MAX's event screen can access the  rewards.
Also Read: Best Ways to get Free Spectral Ride Motorbike in Free Fire Max