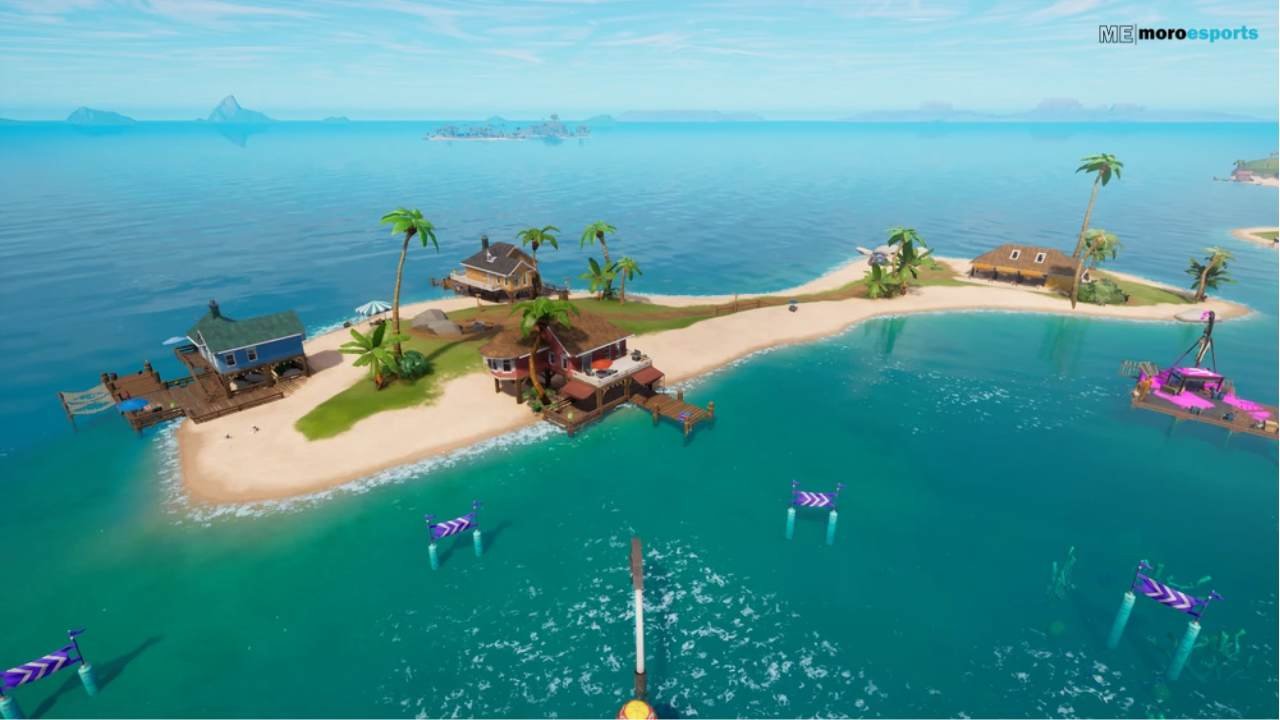 If you've played Fortnite for a while now, then you should be familiar with the changes that Fortnite makes with the maps every chapter. Sometimes the maps change in between the seasons as well. But if you're wondering where is the location of Sunburned Shacks in Fortnite then this guide is for you.
Sunburned Shacks:
On the Fortnite map, Sunburned Shacks is situated next to beachy and tropical regions. You must search for the long, slender island across from the Seven Outpost around the easternmost islands wedged to the right of Sanctuary and The Joneses. When Chapter 3 Season 3 started, both Beach Bash and Sunburned Shacks were added, linking in with the laid-back party atmosphere. They are on the island's polar opposite sides.
Where is the Sunburned Shacks Location in Fortnite?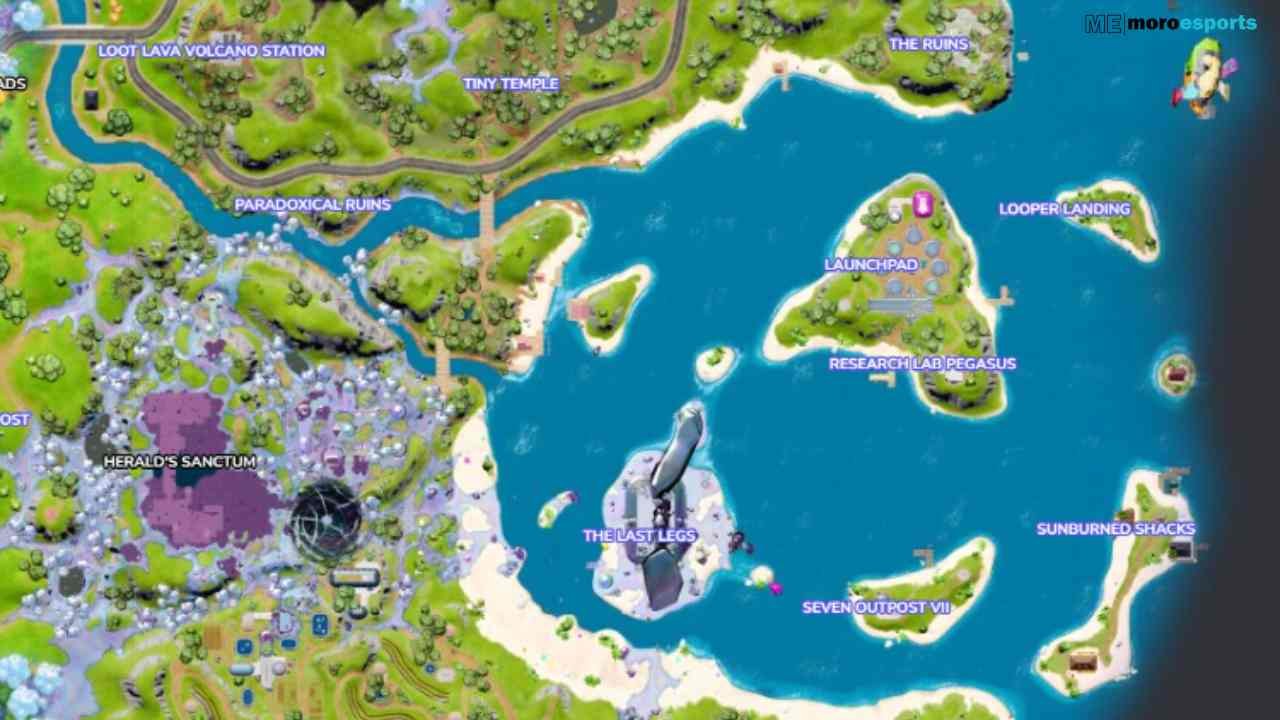 The exact location of Sunburned Shacks in Fortnite is as you can see in the image above. If you know the Research Lab Pegasus, the shacks are right to the southeast of that location. Or you can say that it is to the northeast of The Perch. These are a part of the Artemis island. This includes a group of small islands which you'll figure out when you land.
Some players might experience a little difficulty locating the correct island because the Sunburned Shacks aren't marked on the in-game map. If you're in the mood for visiting the shacks then go for a ride there. Depending on your particular interests, pick any of these places, or maybe concentrate on where you can get there faster. Keep in mind that the map's edges are closing in on you, increasing the likelihood that you will be among the first to perish.
Previous Missions Related to Sunburned Shacks:
Previous missions related to Sunburned shacks included collecting Level Up tokens from the location. Level Up Quest Packs were a brand-new category of Fortnite Packs that included Fortnite Level Up Tokens. Monarch's Level Up Quest Pack served as our first introduction to these new packs. Players of Fortnite who purchased Monarch's Level Up Quest Pack instantly had access to a new skin and seven brand-new Level Up Quests that were released each week for four weeks in a row.
Another quest from the series of Dragon Ball Z in Fortnite was to take a swim in the beach. But these had to either be Beach Bash or Sunburned Shacks. Apart from this, you can also find Grapple Gloves in the location. That's it for the Sunburned Shacks location in Fortnite. We hope this guide was helpful to you.
If you are still confused with all of our confusing explanation just follow the video below:
Also Read:
Is Apex Legends Taking Over Fortnite?