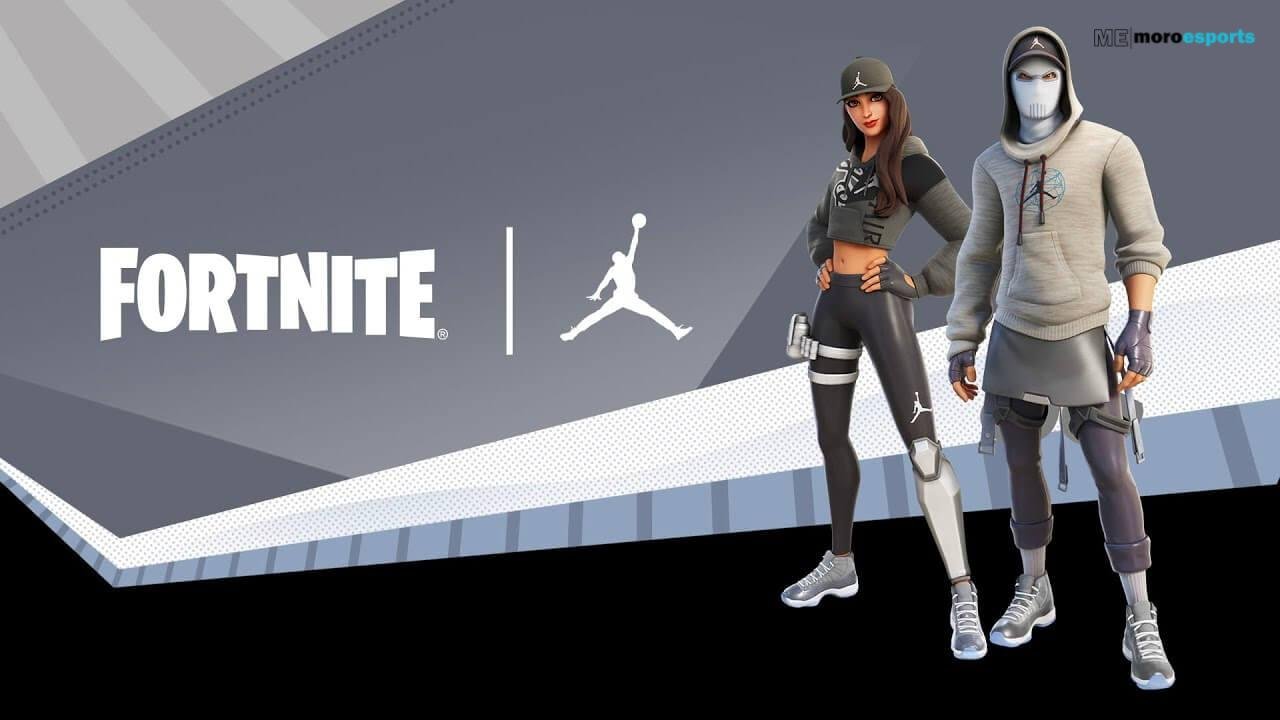 Fortnite releases new fresh maps every few months with the Creative mode. Sometimes players make these and they go viral all over the place. These maps are also called Creative islands. Here we will discuss one such island by the name of Jumpman Zone in Fortnite with its island code, how to collect the air jordans and much more.
Jumpman Zone Creative Island Details:
In celebration of the Jordan XI Cool Grey release, Fortnite and the Jordan brand have recently formally announced their partnership. Players may now experience challenges, skins, goods, and an entire Creative map thanks to Epic Games. Players may start buying skins, performing trickshot challenges, and more because these are all currently available. Enter the Jumpman Zone now!
Unlock three Jumpman VIP areas, find hidden Air Jordan Cool Greys, and perform Trickshot challenges to gain rewards! Only gamers that paid for the skins (1800 V-bucks) will have access to the variations, and they will only get variations for the skins they purchase. However, while the XP and the spray are open to all participants and completely free, they can only be unlocked by finishing enough challenges.
What is the Jumpman Zone Fortnite Creative Island Code?
In order to join the creative island you'll first need to enter it. In order to do this, you have to select the creative option on your home screen. Go to change game mode. And here enter the Island code as 5519-3138-2454.
How to Play The Jumpman Zone?
Before accessing MVP Rooms to participate in Trickshot Challenges, players must run around gathering pairs of trainers. These include sinking baskets in various, ever more challenging situations, with rewards available for advancing through them. The challenges on the map get more difficult as you progress.
Drop into the Jumpman Zone!

Test your skills and find the hidden Air Jordan XI Cool Grey to unlock secret areas in this experience built by @ParadoxBuilds pic.twitter.com/6w6OMVuOdh

— Fortnite Creative (@FNCreate) December 2, 2021
Rewards From The Jumpman Zone Creative Island:
Below are all the rewards that you'll get for completing the challenges:
Deep in the Paint (Spray)
Crossover style (Swish outfit)
Downtown style (Swish outfit)
Playmaker style (Hangtime outfit)
MPV style (Hangtime outfit)
Jumpman Zone Creative Island: Trickshot Challenge Glitch
Jumpman Zone has one issue since March 2022. No matter how hard you try you won't be able to complete the trickshot challenge. There is undoubtedly an issue with the Fortnite Trickshot Challenges if you have the Jordan Cool Grey Bundle from the Item Shop and are attempting to finish them. Although Epic has yet to recognise and fix the issue, the most recent Fortnite 3.50 stability patch that went live on March 24th may have caused this issue. Once you enter the Jumpman Zone Fortnite island with the code you'll understand what we are talking about.
The game won't let you take on these challenges in the Jumpman, and there is no way to finish them in the ordinary battle royale modes, which they are technically operational for. Unfortunately, it appears that these are no longer related to the Jumpman Zone as they were when it first opened. As a result, you cannot now earn the additional styles for the Jordan Cool Grey Bundle by defeating the Fortnite Trickshot Challenges.
Also Read: What is so Special About the Rare Etheria Skin in Fortnite?