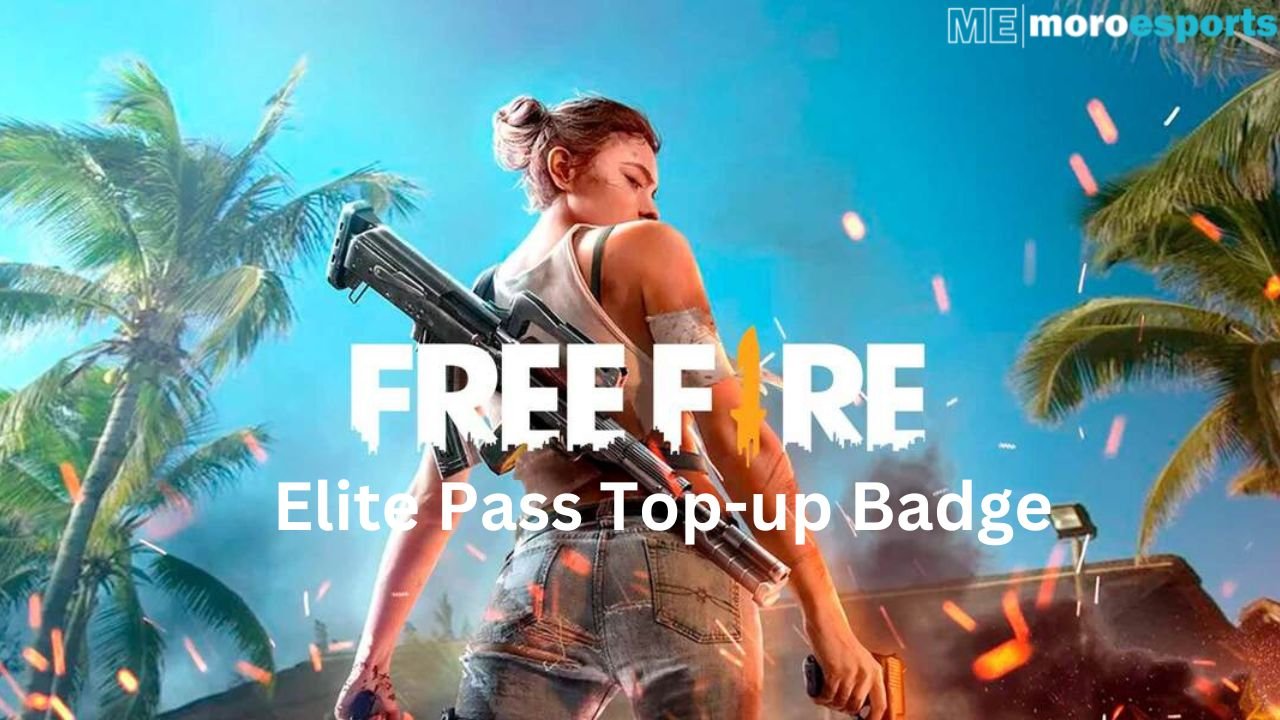 Garena always introduces new things to attract the players. In the game, players have fresh opportunities to win free or paid prizes. As a result, many people keep a watch on the events section to make sure they don't miss any chances to earn new rewards. A new top-up event for Free Fire MAX went live on the first day of the new Elite Pass Season.
If players are able to buy at least 100 diamonds from November 1, they will have the opportunity to obtain up to 50 Voltage Vengeance Badges in the game for free. For just one day, the most recent top-up event is accessible in the game. In the ongoing Elite Pass Voltage Vengeance, each badge will enable players to advance ranks.
Elite Pass Topup Badge
The only prerequisite for the Elite Pass Top-Up event is the acquisition of at least 100 diamonds. It is also important to know that Voltage Vengeance Badges are the only way for players to advance in the game. You can add more diamonds to Garena Free Fire MAX and receive free Voltage Vengeance Badges by following these steps:
Open the game on your phone, tablet, computer, or laptop and log in with your preferred method.
You can bind your account to receive the benefit of preserving data online even if you are logging in with a guest profile.
Select the Top-Up tab. And click the diamond icon.
Select a certain diamond bundle in accordance with the specifications of the newest top-up event. A 100-dollar 100-diamond package is an option.
In the in-game diamond menu, select Top-Up Event  Elite Pass Badge Top-Up.
The 50 Voltage Vengeance Badges in Free Fire MAX can be obtained by pressing the claim button in step six.
The Voltage Vengeance Badges must also be used in the current Elite Pass in order to avoid expiration. You can spend in-game currency on Elite Pass in addition to purchasing diamonds to receive free badges to gain access to the various tiers. The Voltage Vengeance Badges can be used to rank them up whenever they become available.
Electrifying look
With cool hip-hop-inspired outfits and electric effects in a yellow accent, the skins and other cosmetics included in this elite pass look electrifying. This elite pass kicks off November very strongly for Free Fire.
The general rule is to finish as many elite challenges as you can in order for users to advance their Elite Pass badges and get more rewards. Users can achieve this by completing either the daily tasks, which are updated every day or the weekly challenges, which are cycled every week.
Also Read: Free Fire Max Activation Code for Free Fire Advance Server