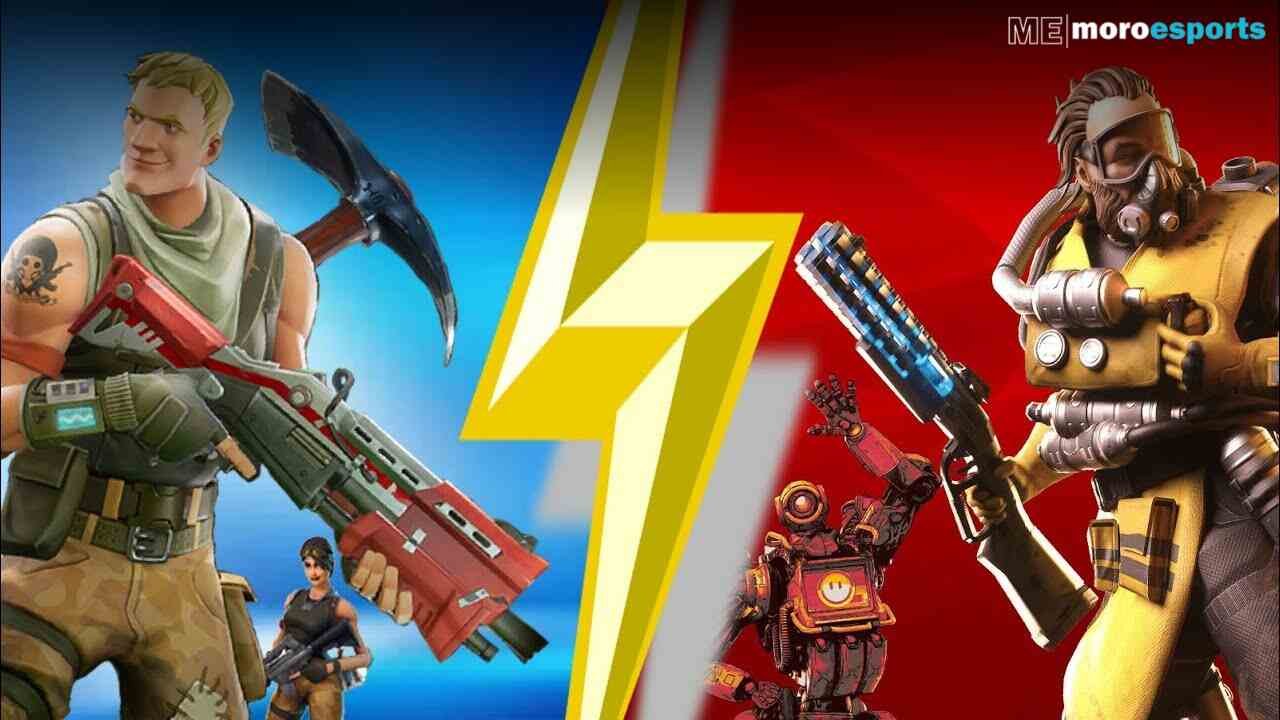 The video games Apex Legends and Fortnite are both popular. Even though each game is distinct enough, they are both parts of the ever-evolving Battle Royale genre. Based on this connection, they are often compared. Due to the recent evolution of games and the release of Apex, it is gaining a lot of popularity. As a result of this, Fortnite's popularity is decreasing and hence Apex owns Fortnite.
Reducing the Popularity of Fortnite:
When Fortnite was first introduced in 2017, it was quite a huge hit. In its first year, it drew over 125 million players, with digital revenue reaching an all-time high of $2.4 billion in 2018. According to SuperData, the game had the highest annual income of any game in history. Additionally, it significantly outpaced Dungeon Fighter, League of Legends, and Pokémon GO. When this game was newly released, it surpassed the charts.
It has become a cultural phenomenon by early 2019, with rappers, celebrities, and casual players all praising it. All the gamers who were interested in Battle Royale games led to a huge and growing fan base for Fortnite. Then Apex Legends arrived to offer gamers an intriguing alternative. Its fast-paced squad play, the evolution of elements, and engaging character basis were praised by critics.
Apex got more popular than Fortnite, and it started to get more attention and attraction from gamers. It can be concluded that Apex owns Fortnite now because of the tough competition there is.
Why and How did Apex Get More Popular?
Apex Legends continues to break its player count record on Steam. It has once again risen to the top of Twitch's most popular games. Apex is attracting more microcontent developers. It now owns Fortnite and its popularity is increasing. Hundreds of thousands of people follow Apex-focused content artists on social media. Apex appears to be catering to its core amount of players, that are increasing every day, while also drawing newcomers into the fold.
After Apex Legends surpassed 25 million downloads in its first week, obituaries for Fortnite started to appear. Many critics expected that it would soon overtake Fortnite as the world's most popular battle Royale game when the player count surpassed 50 million in less than a month. All the observation above distinctly shows that Apex nearly owns Fortnite.
Apex vs Fortnite
That did not, however, turn out to be the case. Epic Games, the creators of Fortnite, were adamant about putting a stop to this threat to their kingdom. Moreover, they swiftly announced a $100 million investment in a series of professional Fortnite events that will run throughout 2019, culminating in the $30 million Fortnite World Cup. Apex appears to have peaked just a few months after its release. In a month, it attracted 50 million gamers, and it took another six months to add another 20 million.
If EA came near to delivering on its earlier promise of usurping Fortnite, it could have provided information on its player numbers in its recent financial statement. Apex Legends is still a popular battle Royale game, and its success last year was undeniable. When an LTM or event occurs, it experiences a surge in player numbers. In every metric, though, Fortnite is more popular than Apex Legends. Hence, it proves that Apex owns Fortnite.
Also Read: How to Resolve the Apex Legends Error Code 103 in PS4?