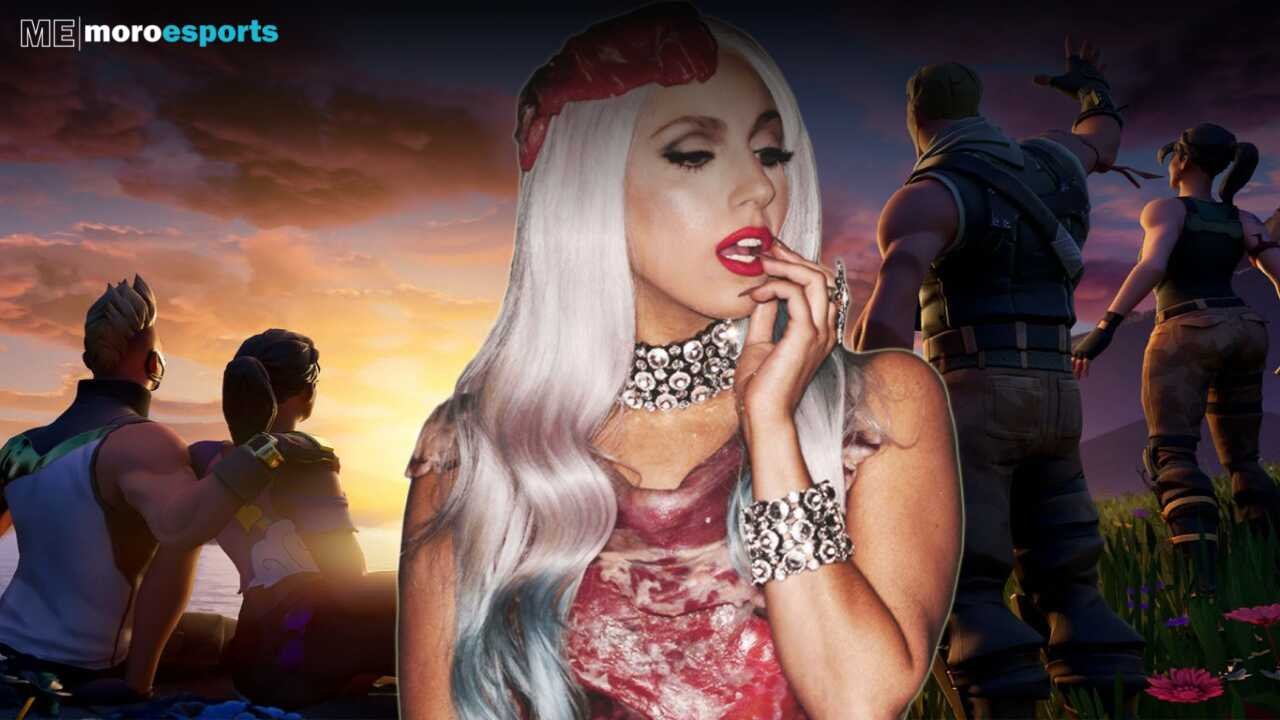 Fortnite has proven time and time again, that it has the power to bring so many different brands, companies, and people together. It is the ultimate crossover game. However, not only that, Fortnite has had some wild events that players got to experience. Experiencing the season and chapter endings is a thrill ride and exhilarating. But if you missed it, then you will have to watch someone else experience on YouTube or something.
The events that bring the most viewers and players are virtual concerts. Another one might be coming soon. It is rumored that Lady Gaga will be the next musical artist to have a virtual concert. These concerts bring a lot of people together to experience a short event that has their favorite musical artists performing their hits songs. The last musical guest to have a virtual concert was Ariana Grande and it broke records.
Let's dive into what we know and speculate on the rumors about the Lady Gaga event that all Fortnite accounts can experience.
Who Is Lady Gaga?
Lady Gaga is a pop singer and actress. She broke out with her first single "Just Dance" in 2008 and has since become one of the biggest pop stars in the world. Lady Gaga has also begun a career in acting in movies and shows. You can catch Lady Gaga in American Horror Story (Fifth Season) and A Star Is Born. More recently, she can be seen in the movie House of Gucci.
Lady Gaga has star power, not only in the music industry but in other industries as well. It makes sense that Epic would give her a music event sooner or later. The "Bad Romance" singer has over 50 million Instagram followers. This is a great way to bring fresh eyes to Fortnite.
What Are Virtual Concerts In Fortnite?
Virtual Concerts are exactly like they sound. Players can experience an extravagant in-game musical event with other players. These events only happen once. So if you miss it, then you won't be able to experience this incredible event. Luckily, Epic Games gives a heads-up on when the event is happening.
Fortnite has had a few virtual concerts already. The 2 biggest ones were Travis Scott and Ariana Grande. Both of these events broke records when they were released at the time. Players got to witness their favorite musical artists in a fantasy setting while they are performing many hit songs.
When Is The Concert Coming?
If the concert does come, it will likely be before the end of the year. That would be the perfect time for the event. We also have to remember that this is still a rumor at this point. This whole event could have been coming to the game and then Epic Games just scrapped it. Things like this happen a lot in the gaming industry. Don't always expect rumors to turn out to be true, even if some of the items are in the game files. You never know when a developer will change it for something else, maybe a deal couldn't be finalized. At the moment, a good date estimate for the virtual concert is sometime before 2022 is over.
What Items Will Come In The Shop?
Virtual Concerts also come with various items in the Fortnite Item Shop. If the next event is featuring Lady Gaga, then it is good to assume that she will also be available as a skin. This is how the event was handled when Travis Scott and Ariana Grande had their events as well.
Lady Gaga has many iconic music videos and interesting clothing choices, to say the least. Epic Games might likely draw some inspiration from her many looks to use for her cosmetics. At the moment, we do have a leak that a new emote will be added. The new emote is reported to be a new "synced emote" that plays Poker Face, one of Lady Gaga's hit songs.
However, at the moment we can only speculate what she might be wearing. Ariana Grande's character's skin didn't necessarily resemble anything she would wear. Other than rocking her iconic ponytail and skirt, a lot of her cosmetics were made just for that specific event, rather than pulling from her music. Lady Gaga's music event might be the same, but we will have to wait and see.
Conclusion
In short, that's all the information we know so far. Everything has been just rumors at this part, but more leaks are coming out and it looks like this event will happen. When it will happen is anyone's guess. Most are assuming that it is sometime before the end of the year. Remember, virtual concerts are one-time events. Once it happens, it doesn't come back and it can't be experienced again. So make sure you have a Fortnite account and log in at the right time to witness a fantastic spectacle.
Do you think a Lady Gaga virtual concert is coming to Fortnite? Let us know in the comment section.
Also Read: DC's Black Adam coming to Fortnite