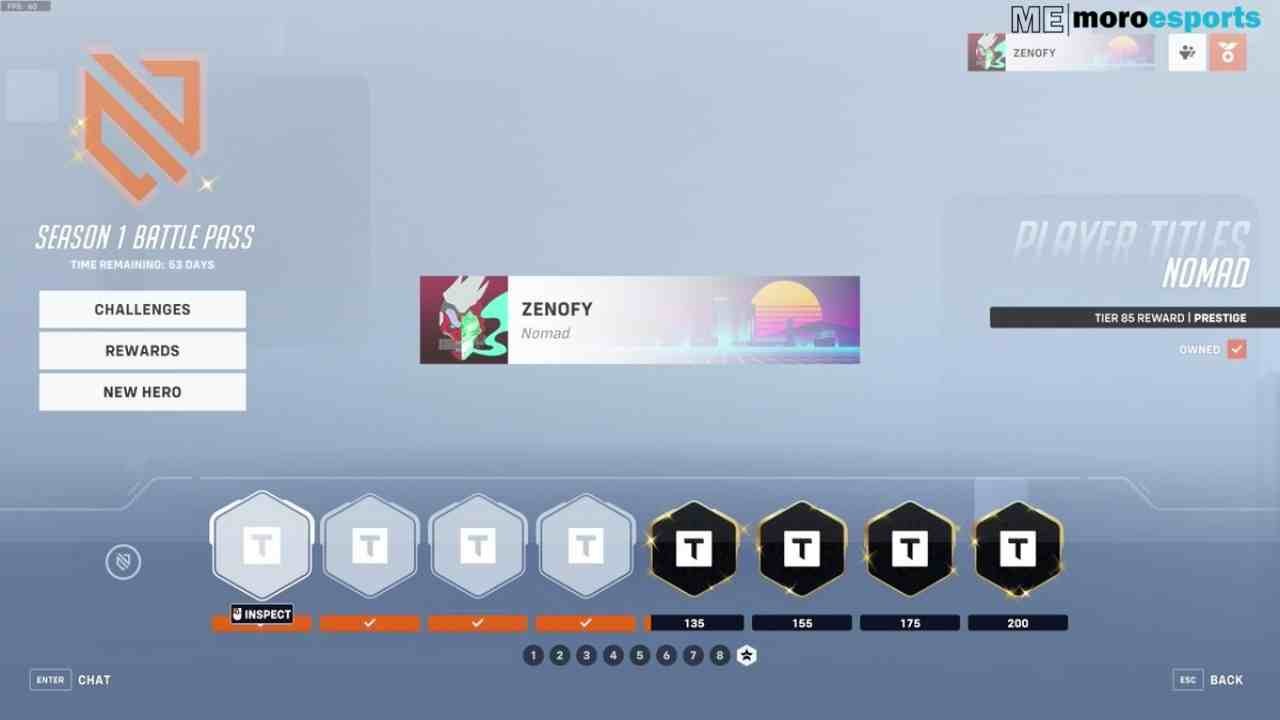 With the recent release of Overwatch 2 you might've heard some words coined around a lot. One of which must be the Nomad title in Overwatch 2 and you must be wondering what does it mean? Well, fortunately for you we're going to help you understand the actual meaning of Nomad in Overwatch 2 and maybe get it for yourself this season too.
What is The Meaning of Nomad in Overwatch 2?
Nomad is simply one of the few Prestige Titles that Overwatch 2 has released in the game. These titles are very recent and certainly very rare. Even the Nomad title is quite rare amongst players speaking as of now. These are kind of easter eggs for the Battle Pass players.
Requirement for Nomad Title in Overwatch 2:
All you need is to get to 85 level and you get the title for yourself. Pretty basic right? Of course to the normal players this sounds easy. But for those who've been grinding for while now, they know it's no easy task. Soon after the return of Torbjorn and Bastion.
Even with the Double XP weekend it is getting harder to gather XP. Everyone is out for the grind. And this makes it even harder to win. It's not only about competitive either. This is because the title in itself wouldn't show up anywhere besides your name. There will be no mention of a level '85'. Your Battle Pass only has 80 tiers. So we hope you have understood the meaning of Nomad in Overwatch 2 as of now.
How to Level up Faster in Overwatch 2?
In order to level up faster, you'll have to win. Like literally there's no other choice. You get 150 XP for winning a match and 100 for completing it. Also make sure to not leave any matches in between. No matter how frustrated you are or how much you wanna smash the screen. And besides that, you have 2 other double XP weekends to play around with.
Other Prestige Titles in Overwatch 2:
Cyberdemon (get to tier 200)
Technoknight (get to tier 175)
Data Broker (get to tier 155)
Netbreaker (get to tier 135)
Bytefixer (get to tier 120)
Streetrunner (get to tier 105)
Neogun (get to tier 95)
And that's the meaning of the title Nomad in Overwatch 2. Although, the Nomad title is just the beginning. There are multiple titles even after the Nomad one. And all of them are even more prestigious than the first one. So try to look at the bigger picture here. We hope you enjoyed this fun little guide. For more such updates, news, new skins and more in Overwatch you can keep following us here.
Also Read: Overwatch 2 Was Genji Overpowered?