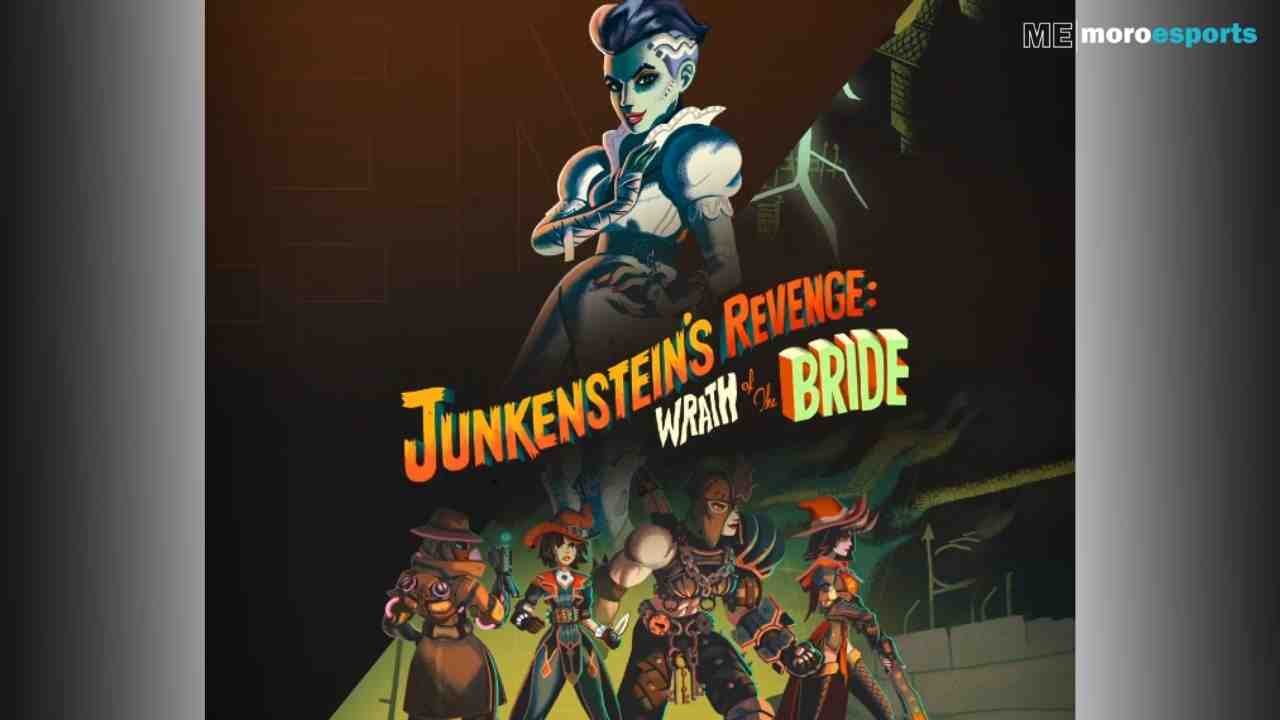 Halloween is just around the corner and Overwatch has its own plans for it. We are going to be seeing a lot of new skins and hopefully they're free-for-all. Apart from the skins, we will also be seeing brand new events as well. Let's find out what Overwatch 2 has for skins, events and much more for the Halloween Terror event in 2022 and when its date is.
When is The Halloween Event Update Date For Overwatch 2 in 2022?
Before going on to discuss about the details of the event and skin, we would all like to know when the update starts. According to a very recent tweet from Overwatch 2, they've confirmed the update to take action by October 25, 2022. This is the same time when Bastion and Torbjorn will be playable again in competitive hopefully. You can expect all the goodies, skins and events to drop by around that date itself.
*creepy laughter*

Prepare yourselves 🧟‍♀️ Halloween Terror begins Oct 25! pic.twitter.com/iFlde0vgAo

— Overwatch (@PlayOverwatch) October 20, 2022
The event will last until November 8, 2022. It's never boring to watch Overwatch events because there's always something new to learn about colours, masks, maps, and dates! Let's see what Overwatch Halloween Terror has in store for us this time.
Junkenstein's Revenge: Wrath of The Bride Event:
Another brand new event is the Junkenstein's Revenge: Wrath of The Bride. We hope that due to the new event wee don't face any bugs like before. Mike Ybarra confirmed the event by posting it on his own Twitter handle.
The @PlayOverwatch 2 Halloween event is a brand new game mode. It's the sequel to Junkenstein's Revenge. https://t.co/SV9rC48MX3

— Mike Ybarra (@Qwik) October 20, 2022
According to what we've seen so far, this event is surely going to be a lot more chaotic. There will be mobs spawning from the left, center and your right. And you can only use one of the four characters – Ana, McCree, Soldier 76, and Hanzo. After clearing out the mobs you'll face Reaper as the boss. And later on, you'll have to face RoadHog, Mercy and Junkrat.
What Are The New Skins For Halloween Event in Overwatch 2?
From what we know so far and what Naeri has told us (on Twitter), we are confirmed to get at least one skin for Junker Queen, Kiriko and Reaper. For Kiriko we think it is the Witch Kiriko skin. For the other two we are yet to know anything about them. And that is it for the Overwatch 2 Halloween event. We will make sure to not miss out on any of the updates for the event. Until then you can keep following our page for more Overwatch 2 updates.
Also Read: Overwatch 2: What Are Aim Trainers?