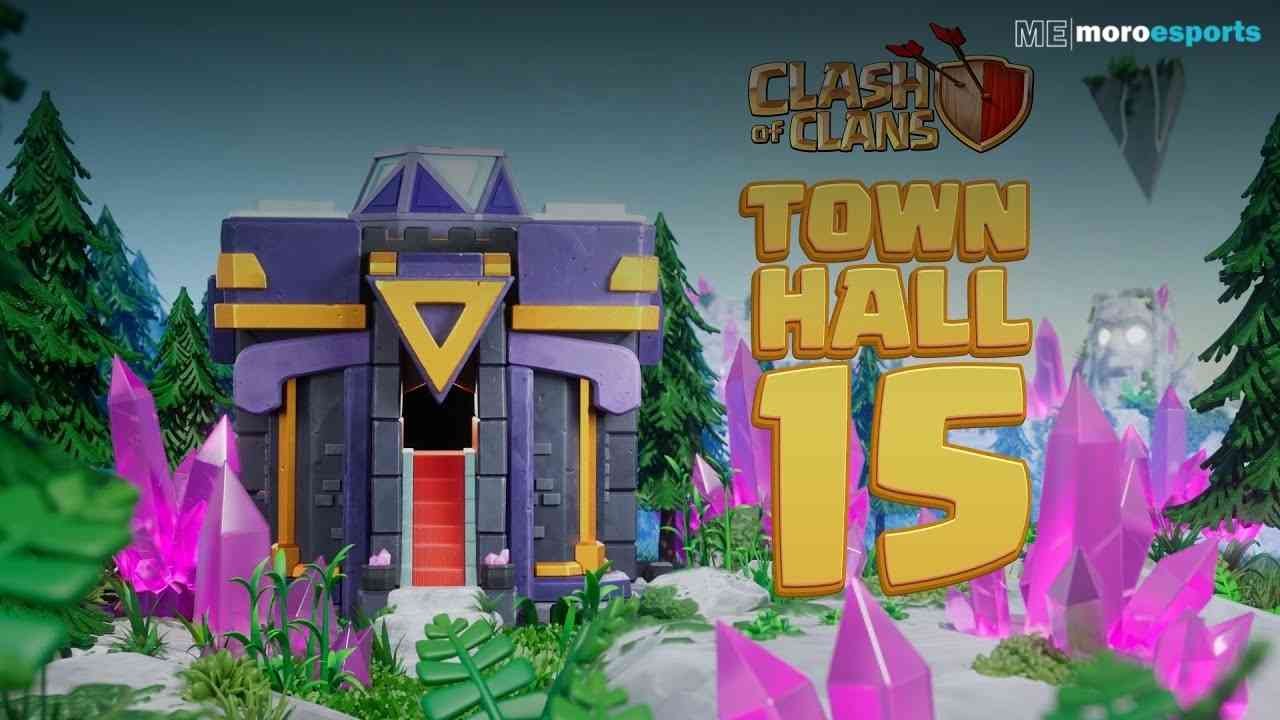 Clash of Clans just rolled out a new update of TH15 base just today. But a lot of players are confused since there are literally huge upgrades to make. As you climb higher townhalls it gets harder and harder to collect resources without dropping your trophies. So this guide will help you maintain your trophies and make use of your Elixir and Gold efficiently. You can also check out the Clash of Clans TH15 base layout and its upgrade order that we will suggest here.
What Does The TH15 Update Include?
First of all, let's discuss what the new update has for us. This was a huge and planned update that SuperCell was planning out for a long time. There is a series of following updates that are yet to release. SuperCell also announced it on their twitter before, and since then clashers have been waiting for this update to roll out.
Clash of Clans BIGGEST Town Hall UPDATE is here!!! Get ready for Town Hall 15! https://t.co/jDCfZ9cQil pic.twitter.com/goQEIaakcB

— Clash of Clans (@ClashofClans) October 10, 2022
The mere size of the update is significant and Clash of Clans is planning to add yet more features. Not to mention there will be upcoming updates for Halloween and Christmas. since they're also just around the corner. Meanwhile, you can check out the upgrade order, base layouts, and other details about the Clash of Clans TH15.
All The Details About COC TH15:
As confirmed by SuperCell this time we will not have a different kind of defense inside the TH15. Although, the inferno inside your townhall will be upgradeable. As all the clashers will be running for resources there will be a bloodbath and we suggest you to take it easy and farm at lower trophies.
Honestly speaking it's a personal choice that you can decide on for yourself. TH15 will have a different colored inferno and worth 9600 hitpoints. There are also two new defenses that are included in the update by SuperCell.
You can also check out Supercell Super Diwali 2021: Brawl Stars, Clash of Clans, And Clash Royale
New Defenses in Clash of Clans TH15:
Monolith: Single targeting and high DPS
Spell Tower:  Releases a spell for the defenses on the base
New Spell – Recall Spell: Recalls troops once deployed from somewhere else.
New Siege – Battle Drill: A siege that avoids the outer defenses and can move directly to the core of the base.
New Hero Pets: Frosty, Diggy, Poison Lizard, and Phoenix
New Troop: Electro Titan
For the detailed Clash of Clans Upgrade order you can refer to the YouTube video below:
Also Read: What Kinds of Spell We Have in Clash of Clans?