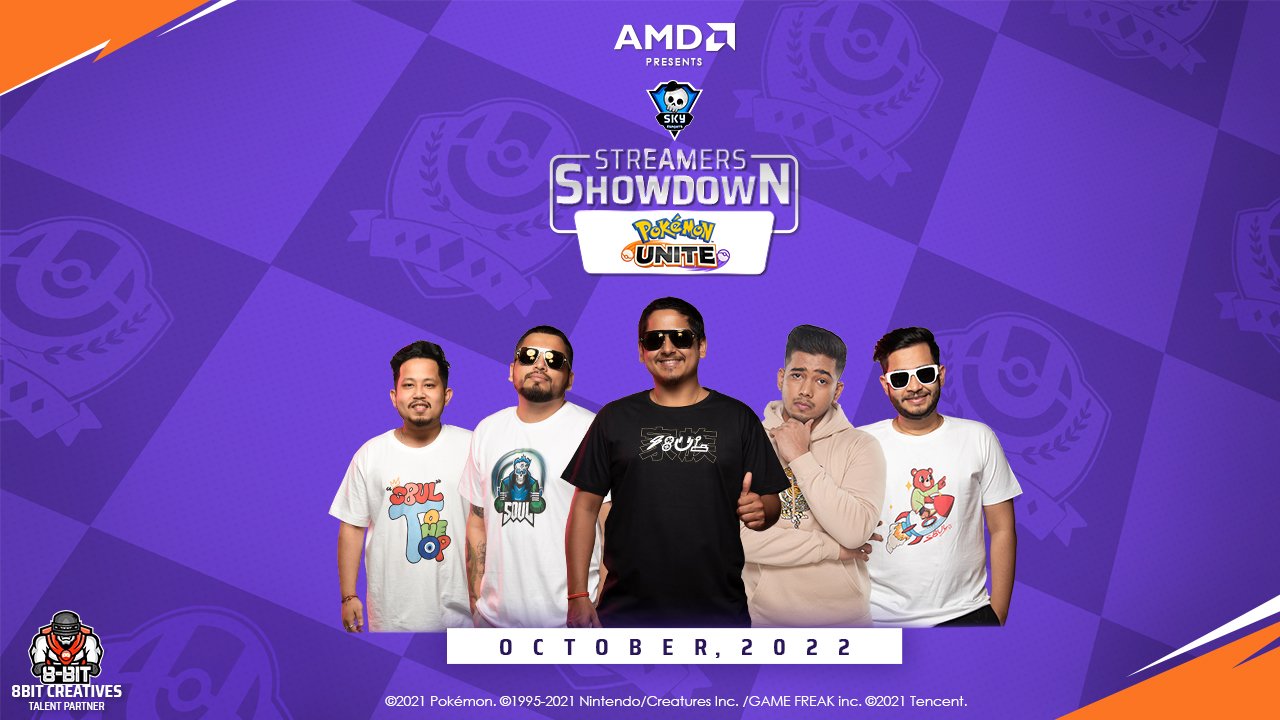 Skyesports, the leading esports tournament organizer in South Asia, has partnered with 8Bit Creatives. India's largest gaming talent management agency, for the Skyesports Streamers Showdown – Pokémon Unite.
The Streamers Showdown will happen in October with five of the country's most popular gaming figures participating. Fans will get to see Mortal, Scout, Mercy, Rebel, and Sid Joshi lead separate teams for glory in Pokémon Unite.
Skyesports Streamers Showdown 2022
Commenting on the Streamers Showdown for Pokémon Unite, Shiva Nandy, Founder, and CEO, of Skyesports said, "Skyesports has always prioritized diversification with multiple esports games. The Skyesports Streamers Showdown for Pokémon Unite will mark the beginning of a long-term commitment towards the game from us. Pokémon Unite has been able to gather a huge player base in India and we believe that with the right support. The game can be turned into a big esports title. We couldn't be more excited to begin this journey with 8Bit Creatives."
Animesh "Thug" Agarwal, the Founder and CEO, 8Bit Creatives said, "For India to develop an extensive esports ecosystem. We must explore more games having a competitive scenario around the globe, and one of them is Pokémon Unite. The MOBA game is loved by a lot of people in the country and I am glad our creators are coming forward to take part in this event. Kudos to Skyesports for supporting the esports ecosystem of a new game and building a long-term vision for it."
We are all excited for Streamers Showdown and it features a new game Pokemon UNITE makes it even better. Everyone's favorite streamers from 8bit Creatives like Mortal, Scout, Rebel, Mercy, and Sid Joshi will be leading the charge. There will be a lot more extra fun activities and surprises for the viewers. So, don't forget to tune into Skyesports official YouTube channel for Streamers Showdown.
Also Read: Global Esports Sign AYRIN into Their VALORANT Roster