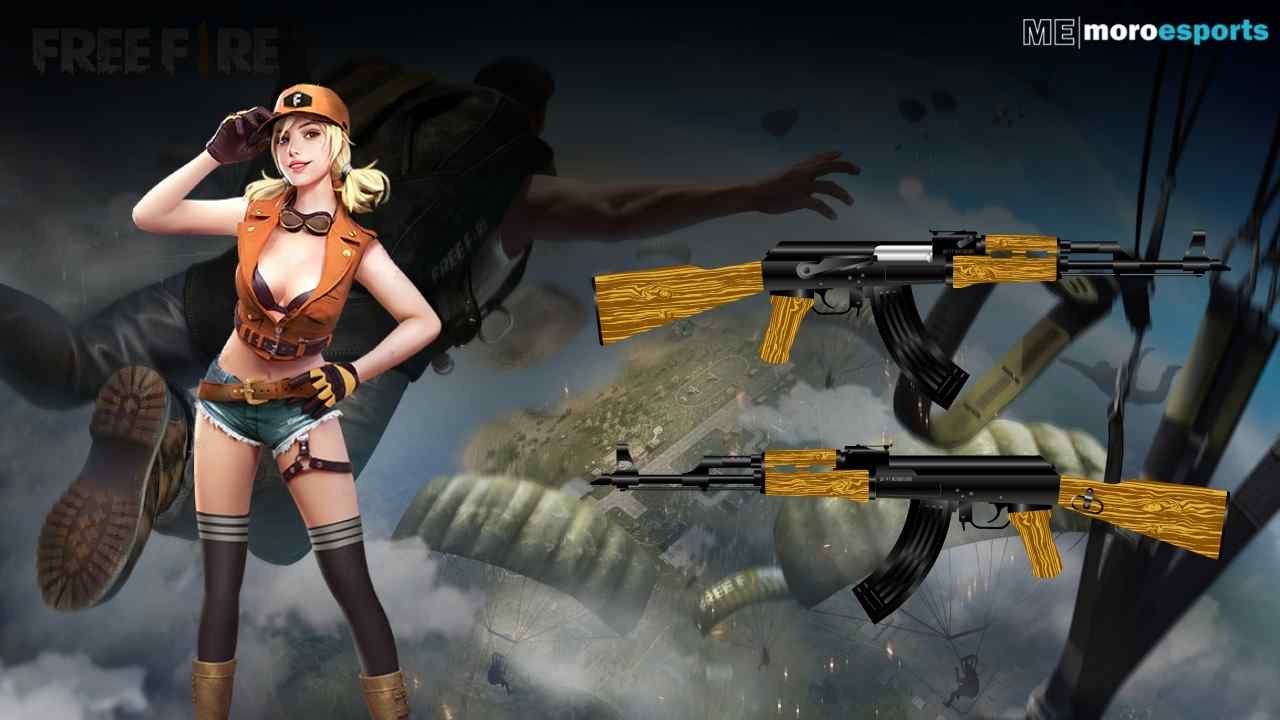 The new gun skin system in Free Fire OB36 is excellent. However, some players are having difficulties with it. In specific, many users have stated that they cannot convert their temporary gun skins into permanent ones. While having "100% lifetime progress" for the given cosmetic.
Players reported that they couldn't access their accounts on the site due to a bug in the new system, and Garena has yet to release a fix. In the meantime, players may use the following method to change their temporary weapon skins into permanent ones.
The new gun skin system helps players understand how they are progressing in the game and what rewards they can expect to receive. The system is designed to be more efficient and player-friendly, so that everyone can have a great time while playing.
Gun skin Functions
The new system for temporary gun skins will function as follows: each skin will have a defined validity period, ranging from one day to 20. The progress of the particular temporary gun skin will be determined by the days remaining on its validity, with 100 days equaling 100%. As a result of this change, the percentage obtained through collecting temporary collectibles will improve.
A progress bar will increase in length by 10% for every skin with 10 days of validity that a player obtains. A skin with 20 days of validity will extend the progress bar by 20%, and so on. The new system is intended to encourage gamers to acquire and use temporary gun skins more frequently, since they will now provide a real incentive in terms of lifetime progression.
To make a permanent gun skin, players must go to the "Collection" area of the game and select the "Permanent" option from the drop-down menu. Here, they will find a list of all available gun skins that can be changed into permanent ones. Once a player has chosen a skin, he or she must click on the "Convert" button and confirm his or her decision.
Methods
This method is irreversible and players will not be able to get their diamonds back after using them to convert a skin. As a result, they should deliberate carefully before taking any actions.
The new method is a fantastic way for gamers to make sure their favorite gun skins remain permanently. Players have to use diamonds to convert any skin since the procedure isn't free.
This is an excellent approach for gamers to ensure that their favorite gun skins are saved permanently. It should be pointed out. However, that the procedure isn't free and that players will need to use diamonds to change any skin.
Buying Weapon skins
If you buy a weapon skin that lasts for seven days. You will get seven percent towards the corresponding permanent weapon skin. This is an excellent approach to get closer to your goal gun skin without having to spend any additional money. If you have enough patience, this technique may be used to slowly.
Participate in game developers' sponsored events from time to time for another great method to acquire permanent weapon skins. These activities usually include a prize that can be won, and these prizes are frequently permanent weapon skins.
Finally, purchasing legendary weapon skins from the game's shop is another way to get them. This is by far the most expensive approach to obtain permanent weapon skins. But if you have the cash, it's definitely worth considering.
Also Read: Free Fire India Championship: League dates, Time, Prize and more