Your FPS is a great factor to consider for your performance in the game when you are playing an online game. If you're playing games like Valorant or Cs go with low FPS, you're automatically at a great disadvantage compared to other players. Your odds of winning a fight and having your bullets hit a player is low. These types of games are highly dependent on your frames per second (FPS). It doesn't matter what specification your PC or laptop has, these are various steps for you to get a better FPS in Valorant.
This guide will cover all the factors and changes that you can consider to increase your performance, even if you're using a lower-end PC/Laptop.
1. Check Your Computer Specifications:
First, we will ensure that you have the minimum requirement's for your PC/Laptop recommended by Valorant to run the game. If the minimum requirements for the game don't match your current specs of PC/Laptop then make sure to consider upgrading your system.
OS: Windows XP 32-bit
Processor (CPU): Intel Core 2 Duo E8400 3.0GHz or AMD Phenom 8750 Triple-Core
Graphics (GPU): AMD Intel HD Graphics 3000 Desktop / NVIDIA GeForce 6800 GT
VRAM: 1000MB
System Memory: 4 GB RAM
HDD: 20 GB
DirectX 9 Compatible Graphics Card
Recommended Specifications:
OS: Windows 7 32-bit
Processor(CPU): Intel Core i3-4150 3.5GHz or AMD FX-6100
Graphics(GPU): AMD Radeon R5 240 v1 / NVIDIA GeForce GT 730
VRAM: 1000MB
System Memory: 4 GB RAM
HDD: 20 GB
DirectX 9 Compatible Graphics Card
These are the some minimum/recommended system specifications to play Valorant.
2.

Tuning Your Valront game Settings:
In games like Valorant, it is necessary to prioritize frames per second (FPS) over quality. Try changing the following parameters of the game to increase your frame rates:

Display Mode settings

 – Fullscreen

Limit FPS

settings– Unlimited

Material Quality settings

 – Low

Texture Quality

settings– Low

Detail Quality

settings– Low

UI Quality

settings– Low

Vignette

settings– Off

V-Sync settings

 – Off

Anti-Aliasing settings

– None

Anisotropic Filtering

settings– 8x/4x

Improve Clarity settings

 – Off

Bloom

settings– Off

Distortion

settings– Off

First Person Shadows settings

– Off
4.

Best NVIDIA Control Panel (NVIDIA) Settings:
Just right-click on your Desktop and select NVIDIA Control Panel

Select "Adjust Image Settings with Preview" on the left side under the 3D Settings option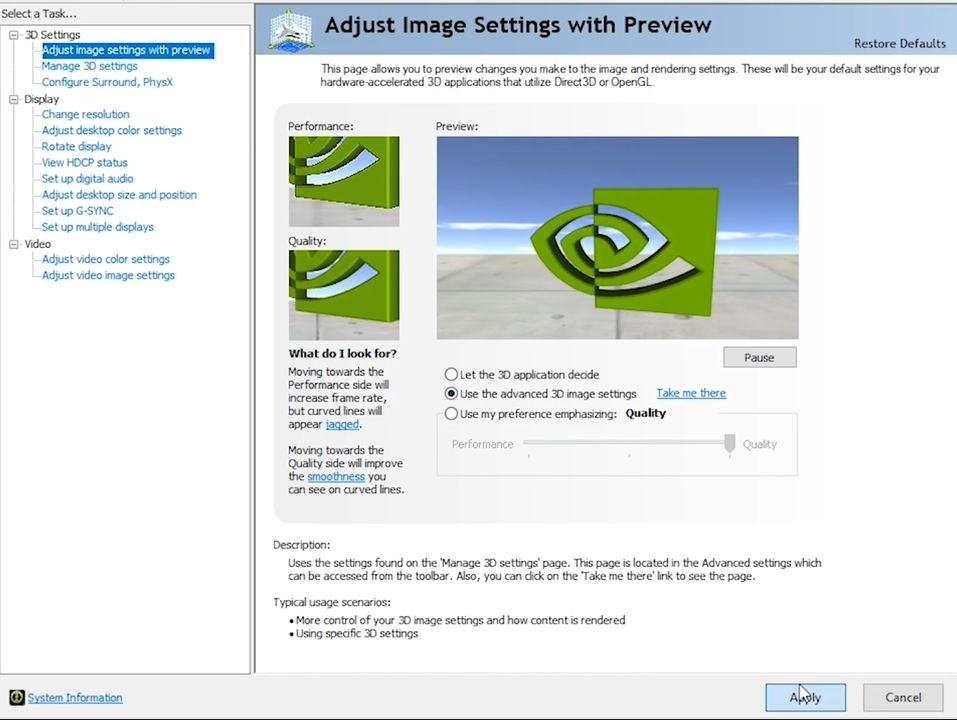 3. Click on "Use the advanced 3D image settings" then choose Apply.
4. Second step that helps is to click on Manage 3D Settings
5. Choose "Program Settings", and then find VALORANT.
6. Select the option preferred graphics processor for this program as "High-performance NVIDIA processor" for good performance in the game.
For more optimization of the game, Please do check the YouTube video below.
5.
Set High Priority for VALORANT (Windows Setting):
The next setting is to use task manager and close any unused app running in the background that is consuming RAM. To do this, open the task manager by pressing CTRL+SHIFT+ESC keys and close tasks like Spotify, Google Chrome, Antivirus (which consumes a lot of RAM), etc. U can also disable the Startup apps (Start > Type "Startup apps" in search > Disable apps), So that you won't have to close the apps manually every time.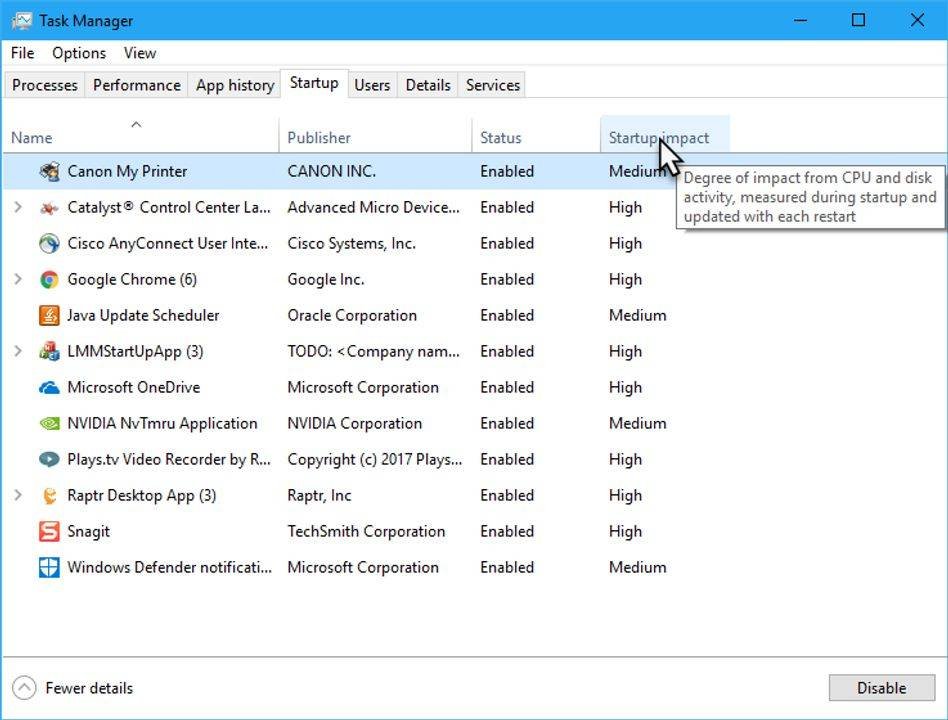 Moreover, Click on the "details" tab, look for Valorant, then right-click on Valorant and set the priority to 'high.'
6.

 Restarting the PC/Laptop
Issues can arise due to your computer running Windows Updates or other CPU-intensive tasks. By restarting your system before playing VALORANT, you can free up the needed CPU, GPU, and RAM to maximize your frames per second(FPS).
These are some basic steps in this guide for increasing your FPS in Valorant, if these settings don't work you may try to ask a friend or find a community for helping you increase FPS in the game.
Also Read: New Valorant Crosshair Codes from Professional Player.