If early results from the VCT NA Stage 2 Challengers open qualifiers are anything to go by, NRG Valorant could be one of the biggest winners of the post-Reykjavik roster shuffle.
The addition of Ethan "Ethan" Arnold propelled the team to a flawless run in the first open qualifier, where NRG did not drop a single map. The team also beat Version1 and Knights, two teams that made appearances at the VCT NA Stage 1 Challengers Main Event.
NRG looking scary. They're really making it work with Ethan being added to the roster and Tex on Chamber duty. Happy for them to have qualified

— LANner Metro (@Tanner_Metro) May 1, 2022
The former 100 Thieves player has long been hailed as a player with incredibly solid fundamentals and stellar mechanics, off the back of a storied CS:GO career with Evil Geniuses.
What Ethan Has To Say About His New Team?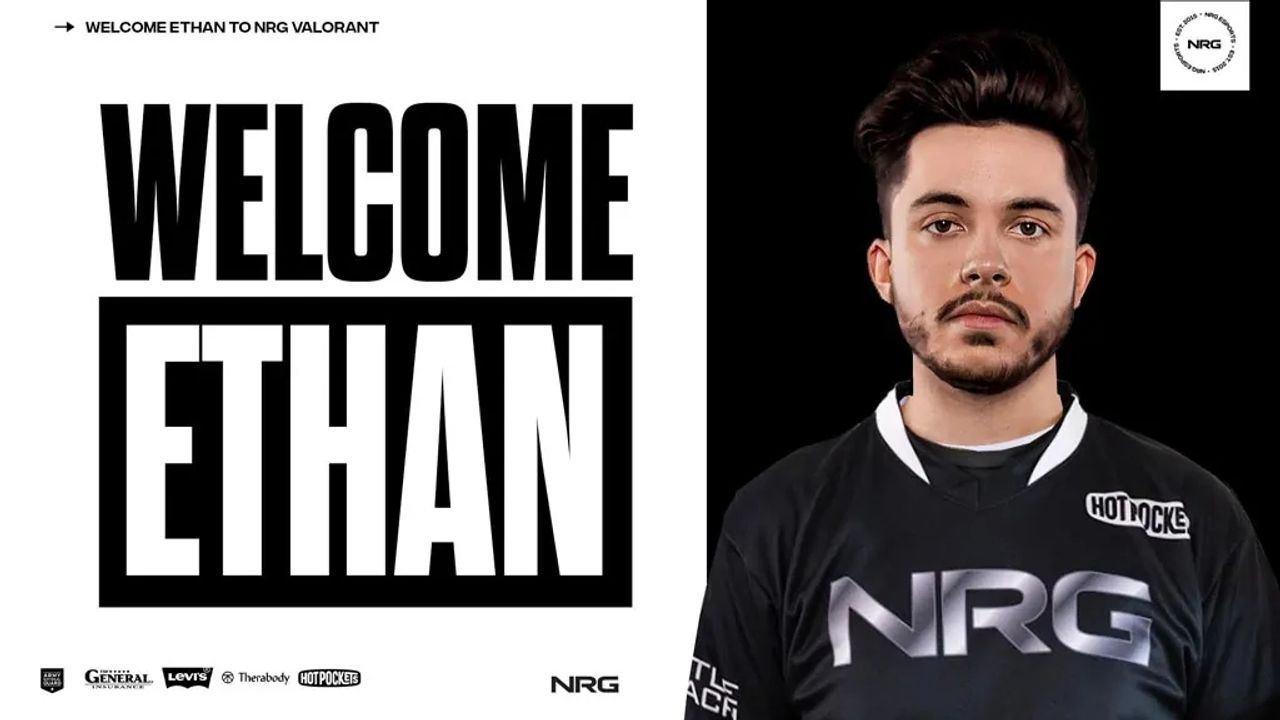 In an interview with Dexerto, the 22-year-old talked about how the new NRG roster has already built up good chemistry and why he feels so confident about the team.
At the highest levels of Valorant, teamwork is everything. "On a good team, everyone knows how to be a good teammate. But the last time I had this was, ironically, back on NRG when I first joined in CS," said Ethan, referring to his initial signing with the organization back in 2018.
"[The team now] reminds me a lot of that so it's kind of funny," he added.
His comment also seemingly alluded to the lack of cohesion on the struggling 100 Thieves roster, which infamously went through multiple roster changes in the span of just a few short months.
NRG has put on an impressive showing so far, despite only signing Ethan in late April. What is particularly promising is the fact that every player on the team appears to be pulling their weight, and their wins do not hinge on a particular player popping off.
The team won all of their matches in the first open qualifier, even without main duelist Sam "s0m" Oh dropping huge numbers.
During their game against Version1, a team that went 5-0 in the VCT NA Stage 1 Challengers group stage, four NRG players had 30 kills and above. The fifth player, Daniel "eeiu" Vucenovic, was not too far behind at 28 frags.
In comparison, FaZe Clan and Sentinels had meagre win rates of just 33 percent when Andrej "babybay" Francisty and Tyson "TenZ" Ngo posted Average Combat Scores of less than 275, according to Valorant stats guru Matt "Weltis" Liu.
How Has NRG Performance Been After Ethan Joining?
Interestingly enough, NRG also play a unique style of defense, as pointed out by Weltis. Instead of working to deny spike plants, NRG opt to go for the retake instead, and they have proven to be very effective at taking back sites.
The team secured 27 percent of the rounds won on defense by retaking a site, the highest in the first open qualifier.
"I think if everyone is kind of on the same page, if everyone knows what they're doing, retakes are super easy and super simple," said Ethan.
The team's chemistry is evident in their success so far, and it can only go up from here. NRG recently signed former League of Legends coach Anthony "Zikz" Gray as assistant coach, looking to take advantage of a fresh perspective from a different game.
Ethan naturally has his sights on making it to another international Valorant LAN event. "Nobody on my team has been to a Valorant LAN yet, so I want to also do it for them," he said.
Also Read- KennyS Had Loan To OG's VALORANT Team Blocked By Riot.