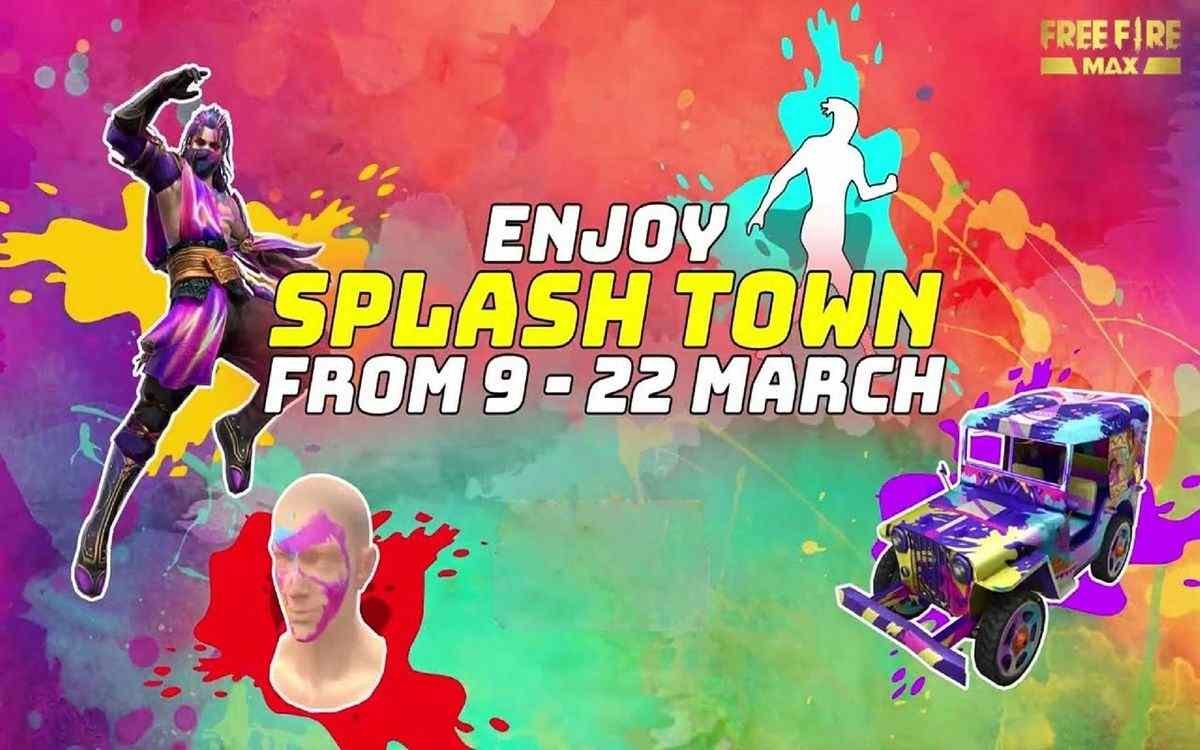 Free Fire MAX Rewards in Holi Event 2022: Garena Free Fire Max always tries to attract players with their events and rewards. Every new event help players to get new rewards and in-game items. Garena always introduces festivals regarding events, this time they introduced new events around Holi. Developers showcase a full timeline and details regarding the event. Here we discuss the best Rewards that players can acquire through the Holi event.
List of Top 5 Free Fire MAX Rewards in Holi Event Calendar 2022:
5) Facepaint (Dodge the Balloon)
As part of the coming event 'Dodge the Balloon', players can access Holi-themed Facepaint in the coming event. This event is accessible between 14 to 20 March and further information will be provided by free-fire Max in the coming days.
4) Funky Knight Helmet (Login Reward)
The Funky Knight Helmet can be found in the 'Login Reward' section. On 19 March, the peak day of the Holi celebration, players will get it for free. They will be able to claim it just by logging into Free Fire MAX on the decided day and no need to perform any task in free fire Max.
3) Holi Swagger Jeep Skin (Gather Balloons, Make a Splash)
Players can acquire Holi Swagger Jeep Skin through Gather Balloons, Make a Splash event that has already been introduced with the battle pass. For this skin, users must collect 30 Red Balloons, 10 orange balloons, and 20 blue balloons.
This skin looks very attractive, and players are recommended not to lose their chance to acquire this skin free of cost.
2) Switching Steps Emote (Gather Balloons, Make a Splash)
Emotes are always a fan favorite in Free Fire Max. However, games charge a very high amount of diamonds. But the 'Gather Balloons, Make a Splash' event provides an opportunity to acquire a free emote. To unlock the Switching Steps emote players need a certain amount of balloons.
1) Prismatic Warrior Bundle (Snakes & Ladder) in free fire Max.
Players can access Prismatic Warrior Bundle between 14-20 March, in Free Fire MAX's Snakes & Ladder event. The most highlighted part of this bundle is the Male outfit, which attracts tons of gamers.
But for this outfit players need to play mini-games based on snake and ladder traditional games.