Valorant Champions Tour 2022 North America Stage 1 Challenger: As Na challengers stage is coming in a few days. The 12 teams which qualified will be divided into 2 groups of 6 each and many new teams and new faces are making the mark in the scene and who are players you should be looking out for.
Players You Should Look Out in North America Stage 1 Challenger 2022 are:
1.Adam ec1s Eccles-
Ec1s is a recent addition to the roaster of 100 Thieves. Former Counter-Strike Global Offensive player professional of vexed gaming. Retired on April 18, switched to valorant, and was an initial member of Team Liquid.
Last played with team Ninjas in pyjamas from the EMEA region. Following the steel going to T1 squad and nitro left valorant and went back to Counter-Strike Global Offensive player. 100 thieves signed Ec1s as their in-game leader. The player plays controller and I am pretty sure he would make a mark in North America Stage 1 Challengers.
2.Diondre Yaiboidre Bond-
YaiBoiDre is former pubg playe of Tempo Storm. We saw him on Initial 100 Thieves roaster and then excelled with the team of Luminosity and Dre was their star duelist. The downfall of luminosity didn't qualify to any Riot Lan event and came 8th in both stage 3 challengers and Last chance Qualifiers.
Luminosity moved Dre to an inactive roaster which allowed him to look for different options. Evil Geniuses grabbed this opportunity and added him to their roaster. Dre shifted from playing Sova and chamber and he still frags the same amount any duelist would and am quite excited to see him.
3.Bradley ANDROID Fodor-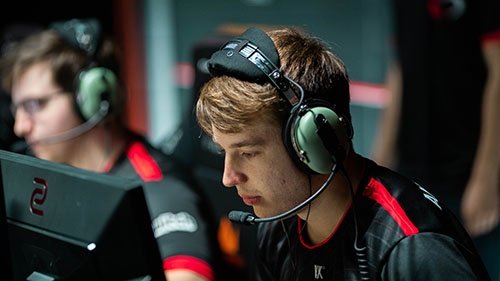 Android is a former Counter-Strike: Global Offensive player of Complexity Gaming. Started his valorant career in 2020 with AndBox. Android was famous for his crazy Raze gameplays, He was the secondary duelist for AndBox. The results Andbox produced were not good, the squad couldn't even make it to the top 5 of any riot event.
After NRG acquired him from Andbox. Initially, he took the secondary duelist role. Later He tried to fit himself in the role of the initiator with Kay O and Skyee. Then suddenly shifted to the Role of sentinel with cipher and killjoy and in Qualifiers his chamber gameplay was insane. He was destroying the initial approaches of the team.
Also Read-Who Has Strong Chance of Winning VCC 2022 Wildcard Qualifiers?