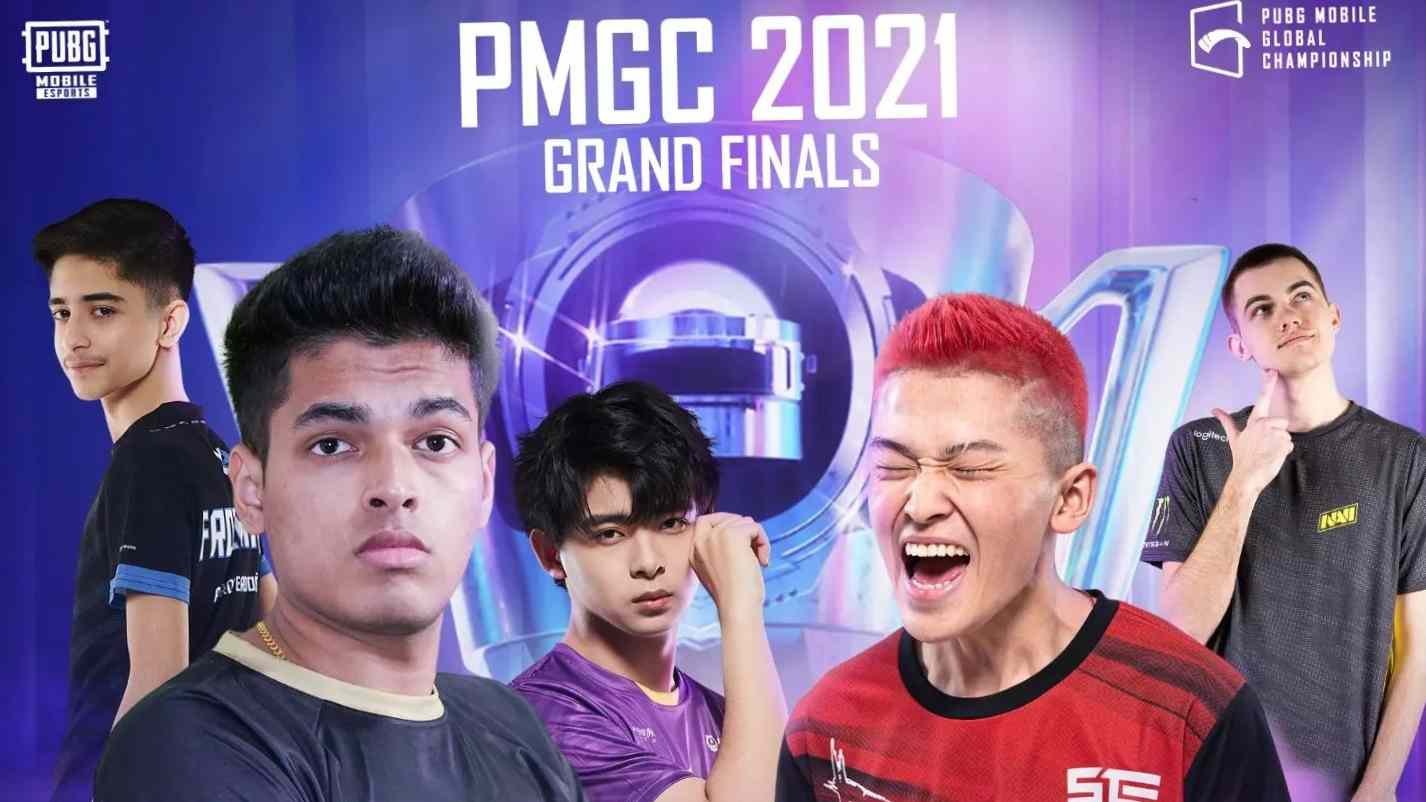 PMGC Finals Day 2 Results And Overall Standings: The 2nd Day of PMGC was full of excitement and still most of the teams are contesting for the throne. However, Nova eSports are on top with some good points in hand and are looking for favorites to defend their title from 2020.
Godlike once again perform decently but showed strong gun power. As usual, they failed to collect massive placement points and utilize their kills. So, let's have a look at the further details of the match.
READ MORE: PMGC Finals Day 1 Results And Overall Standings
PMGC Finals Day 2 Overall Standings
Nova Esports stole the top spot from NG and took a massive lead. However, Navi and Next Ruya can be seen trying their best to challenge Nova.
Despite collecting only one Chicken Dinner, Nova esports have a more than 40 points lead now and all thanks to their consistency.
Godlike left the 16th position and claimed a little higher to find themselves on 14th. However, they have the most number of kills among the bottom 8 teams, but the placement points is where they lacking.
DIVE DEEPER: PMGC Finals Schedule, Maps, When And Where To Watch
PMGC Finals Day 2: Match Report And Results
Match-1: Navi With A Huge Win
Navi Esports bagged a high kill win on the very first match of Erangle. Furthermore, Nova esports came second and introduced themselves as the table toppers.
Godlike were the first team to get eliminated as they were wiped out by Damwon Gaming.
Map: Erangle
Winner: Navi Esports
Match-2: Six To Eight With A Chicken Dinner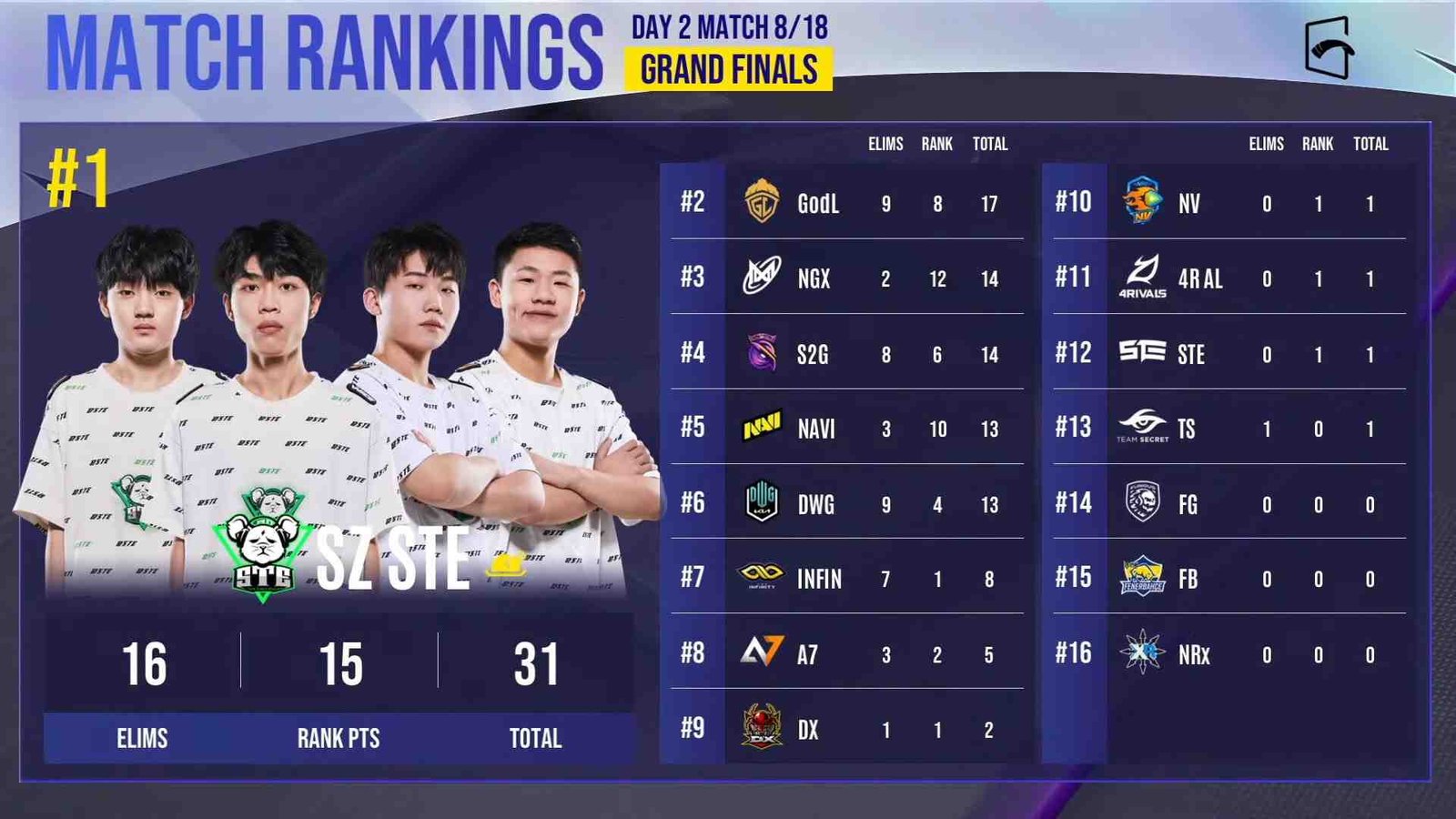 Team from East STE also known as Six to Eight clinched the chicken dinner on the second match of Miramar with some high number of Kills. Furthermore, Nigma Galaxy finished second.
Godlike managed to come into top with 9 kills which was a positive sign from them.
Map: Miramar
Winner: Six To Eight
Match-3: Nova Esports With A Clutch Win
Defending Champions Nova Esports came back stronger in the match of Sanhok and claimed the chicken Dinner. Moreover, they defeated NRx in a 3vs 4 fight to bag that 15 points of placement.
Godlike bagged 5 kills but failed to continue their run for a long time and were eliminated early.
Map: Sanhok
Winner: Nova Esports
Match-4: Damwon Gaming With A Victory
The Champions from East clinched a win on the map of Erangle as they knocked out table-toppers Nova at the end. However, Nova finished second and this consistency cemented their position on top of the table.
Godlike once again showcased a low performance on Erangle and were eliminated early.
Map: Erangle
Winner: Damwon Gaming
Match-5: Alpha 7 Dominates Miramar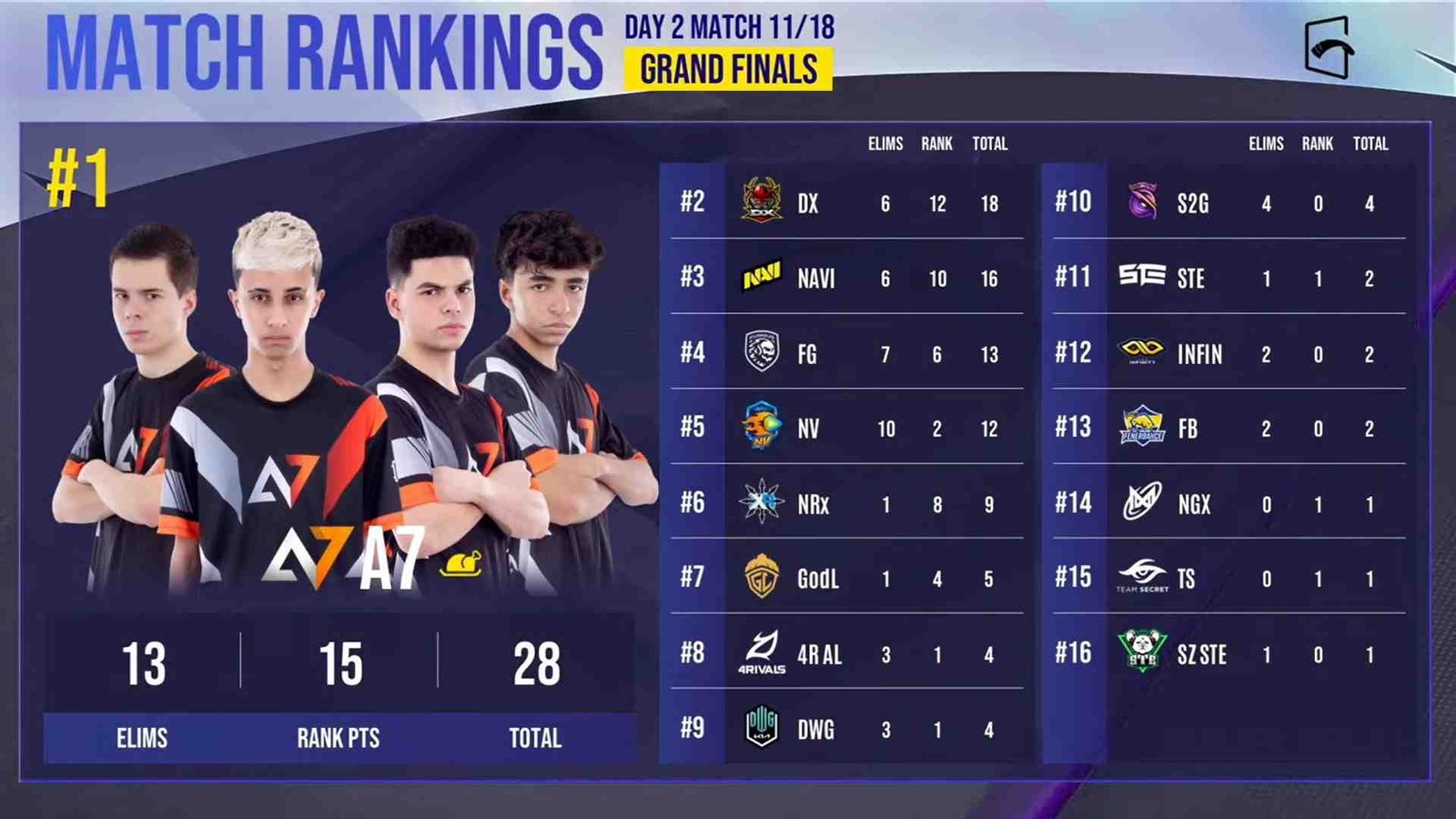 The team from Brazil Alpha 7 bagged their second win of the tournament. Table-toppers Nova esports grabbed some huge kills and are now favorites to become the Champions.
Godlike played some unusual game, as we saw more placement points than kill in the match.
Map: Miramar
Winner: Alpha 7
Match-6: Nigma Galaxy Takes Home Their Second Win
Nigma Galaxy won the game, but it was Nova esports who ran riot on the field of Erangle especially Order. He collected 9 kills and helped the team to finish in the second position.
Despite adding 5 kills to the bag, Godlike were eliminated early by Navi.
Map: Erangle
Winner: Nigma Galaxy
So, these were the reports from PMGC Final matches Day 2. Drop your predictions in comment below for the final day.
ALSO READ: List Of Teams Playing In PMGC: Schedule, Prize Pool And Indian Team