Fortnite Mobile Back On iOS: The day is here and the Fortnite mobile closed beta iOS version has finally been released. All the players who signed up for this brand new Fortnite mobile are getting access to the download link. It has been possible only because of Nvidia GeForce that players will get a chance to enjoy Fortnite on their iOS devices.
Around a year ago Epic games partnered with Nvidia GeForce which is a cloud gaming service. This allows players to play PC games and console games on their mobile devices. It is an amazing incredible technology that is allowing iOS players to play Fortnite on their devices. A few days ago the beta was announced and many players registered for it.
Fortnite Mobile Back:
First look at Fortnite Mobile on GeForce Now! – If you got invited to the Beta you could try it now! (via @_dxmii_ / @imgoldenyt) pic.twitter.com/PNNLW49xit

— HYPEX (@HYPEX) January 19, 2022
Fortnite has officially started sending invites to players for the mobile closed beta version. If you registered for it then you will also get an invite for the same. This invite will allow you to download the game and enjoy it with your friends. Moreover, it seems that most of the players who signed up for the closed beta have received access to the game.
Fortnite Nvidia GeForce: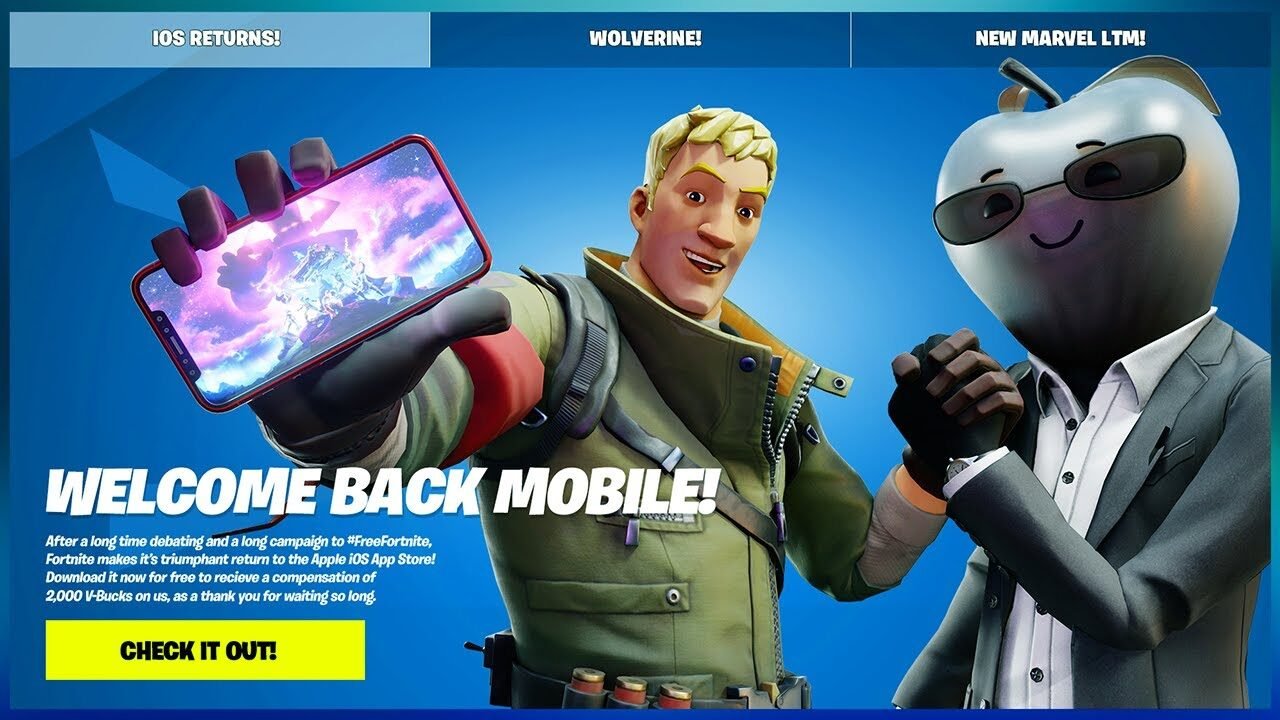 Finally, the Fortnite mobile is back for which many players were waiting. The sign-ups are still open so if you have not signed up for the beta version then you still have a chance to register for the same. You can easily sign up for this mobile back closed beta version on the Nvidia GeForce website. Players will not face any issues while registering for it as it is pretty easy.
Once you get yourself registered for this Fortnite mobile iOS closed beta version after some time you will also get access to the game. Once you also get the invitation for the game you will be able to install it and enjoy it with your friends. Most probably you will get access to the mobile ios closed beta version within one week.
Also, Tilted Tower is back to the Fortnite Chapter 3 Season 1 and you will find it in the Fortnite mobile GeForce version. The graphics are also good and you can change the game settings according to your devices. It is an amazing service offered by the Geforce to the Fortnite iOS version.
Also Read: Slurp Legends Pack Fortnite Back: Last Seen, Price, Styles, Rarity