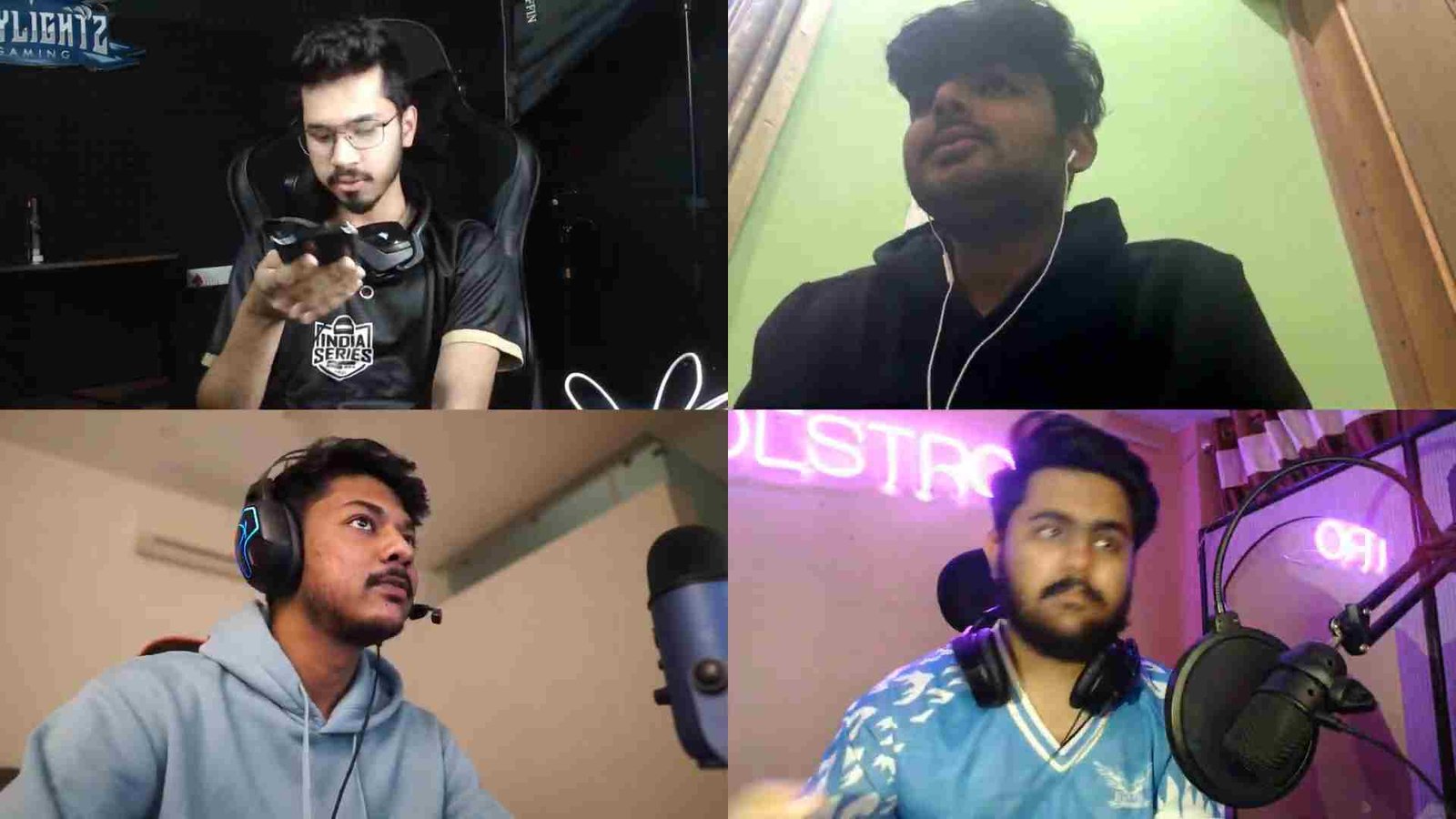 Skylightz Gaming BGIS: After so many months of hard work and await, we finally have our first BGIS winner. performed consistently throughout the tournament to call themselves the champion.
Now, they will be representing India at a global event which is to be PMGC. So, let's know more about this Skylightz's victory.
ALSO READ: BGIS Team List Qualified For Finals: Know Schedule And Format Here
All You Need To Know About BGIS Winner Team XO
After battling for 4 consecutive days in the BGIS finals, it all came down to the last match. Before the last match, team Skylightz was on top position with a lead of 6 points over TSM. Team XO was on the third spot with 239 points, 21 behind 2nd placed TSM.
Godlike started the finals in style as they finished the first day on top with a good amount of kills. However, their domination was ended soon by Team Xo and they replaced Godlike for the next two days. On the other hand, Skylightz Gaming had 0 Chicken dinners till Day-2 but they got their first one on Day-3.
Coming onto the final day, there were only three contenders for the top spot if we exclude an impractical comeback from Godlike, which they actually made possible till the third game.
DIVE DEEPER: BGIS Finals Day 3 Results And Overall Standings: Team XO on Top
Keeping this all side, Skylightz maintained their consistency and cemented their top spot until the last match began.
TSM came very very close to challenge the title but Skylightz somehow managed to clinch the title and now they'll be representing India into the PMGC.
View this post on Instagram
Following the win, Skylightz Gaming received whopping prize money of Rs 50, 00, 000. Moreover, TSM also received Rs.25, 00,000 for finishing second.
DIVE DEEPER: Team XO, Godlike Favourites To Play PMGC: TSM
Team Skylightz Gaming: Journey
Skylightz gaming were one of the teams which were invited into Round 32 and they started their journey from there. Furthermore, the team qualified easily for the quarter-finals and then moved to the semi-finals.  In the semi-finals, Skylightz gaming finished on top and qualified for the finals. 
In the finals, they had a tough start and played decently on the first two days. Moreover, they came back on Day-3 and managed to bag back 3 chicken dinners in the finals.
These were the players playing for Skylightz Gaming in the finals.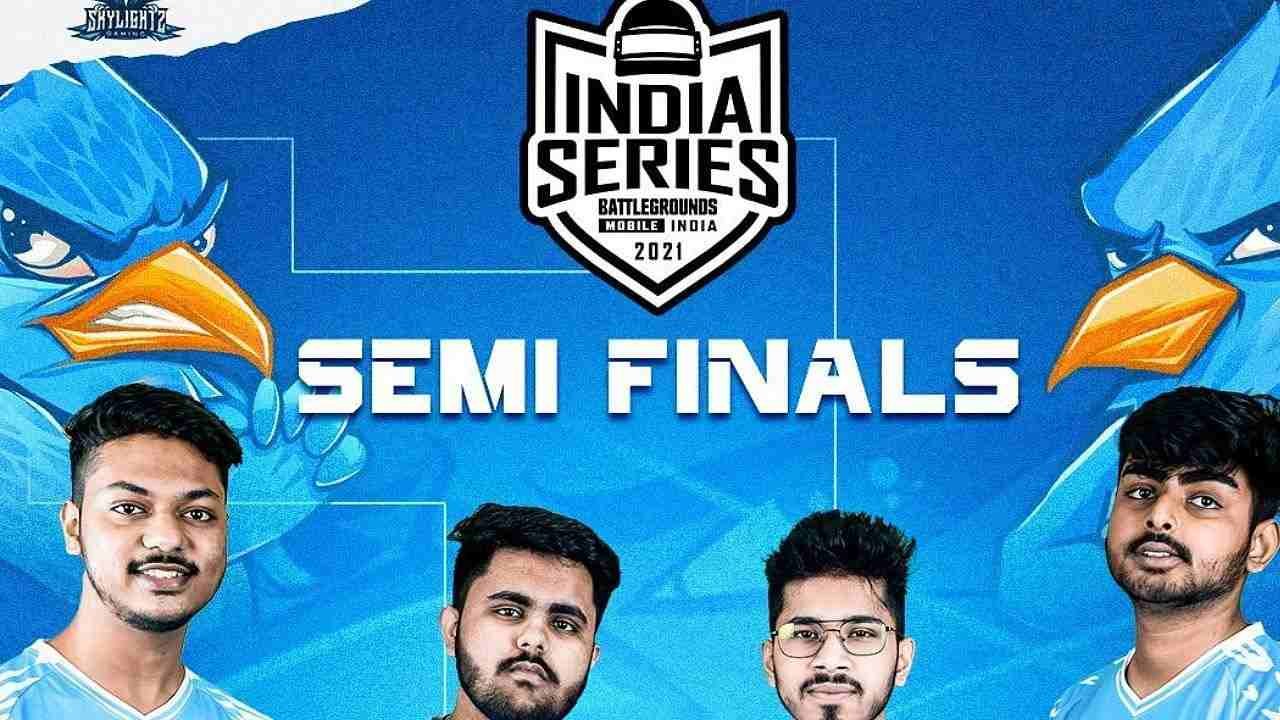 GamlaBoy
Pukar (IGL)
SaumRaj
Destro
So, as of now, Skylightz Gaming are the winners of BGIS 2022 and they will now move to Dubai to represent India in the PMGC.
Here are the overall standings from BGIS finals.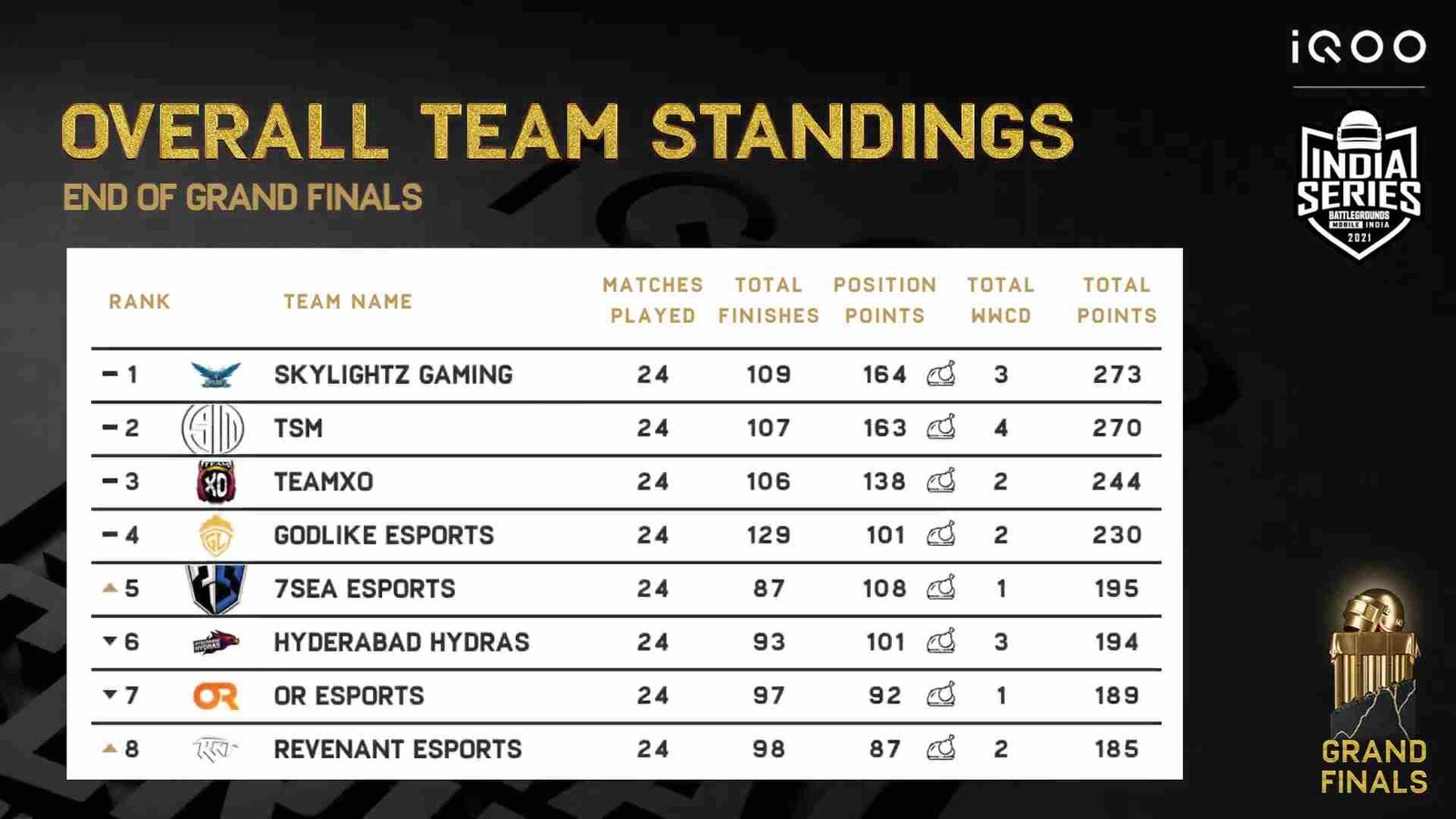 First Place: Skylightz Gaming
2nd Place: TSM
3rd Place: Team XO
4th Place: Godlike
5th Place: 7 Sea Esports
6th Place: Hyderabad Hydras
7th Place: Orange Rock
8th Place: Revenant Esports
9th Place: Reckoning Esports
10th Place: Enigma Gaming
11th Place: UDOG India
12th Place: Team X Spark
13th Place: Oldhood Esports
14th Place: Tactical Esports
15th Place: The Supari Gang
16th Place: R Esports
Drop your thoughts about the team in the comment section below.
READ MORE: BGIS Team List Qualified For Finals : Know Schedule And Format Here