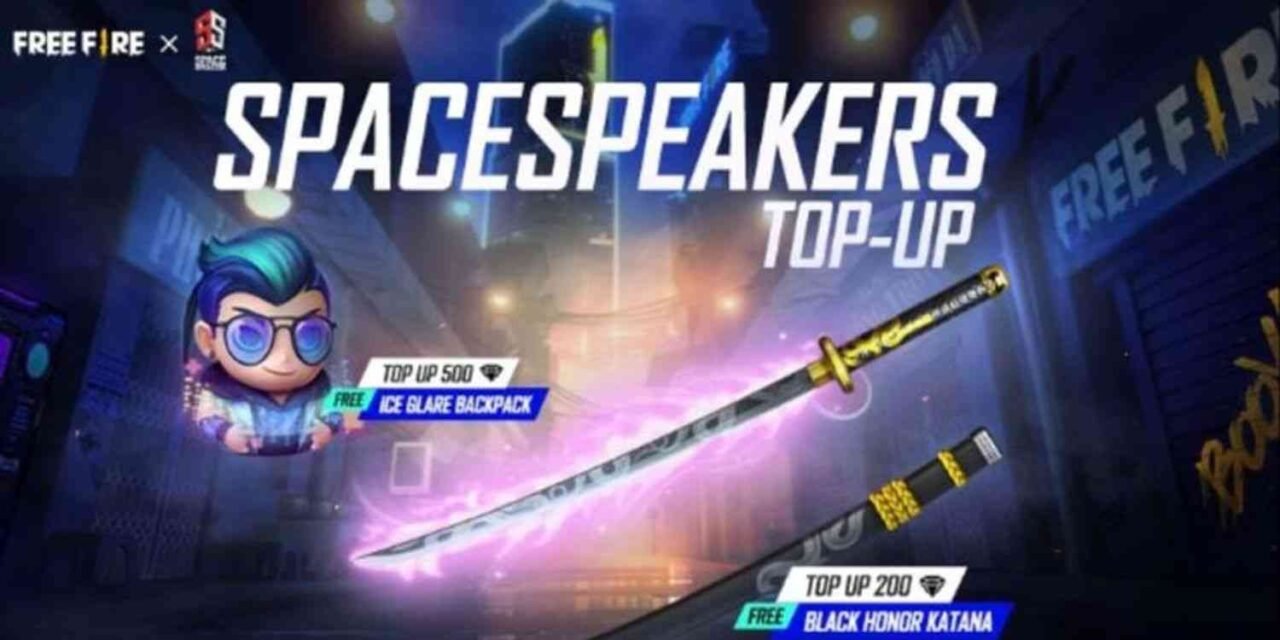 Want to get an exclusive item in Garena Free Fire for Free? Now, you can because Garena Free Fire is going to release a new event which is the Spacespeakers Top-Up Event. And, it soon comes with not one but two exclusive items for FREE. As we know Free Fire is a game of events and every week or sometimes even consecutive days you get exclusive events.
Furthermore, it's one of the best events in the game because players do not have to buy these exclusive items. However, the process needs Diamonds but players do not need to invest in the game. Next, the good thing about the Free Fire Spacespeakers Top-Up Event is it's the best time to purchase diamonds. Because of that, players purchase a good amount of diamonds which will help them in the game later. And also, they get extremely rare bonuses worth thousands of diamonds.
Today, event players will get two extremely rare and expensive (if you did not get them through the Top Up event). If you want to use your money in the right way, get the most out of them, and obtain some awesome in-gems items for free, keep reading the blog…
RELATED: Free Fire Watch to Win Event: How to Get 100% Free Rewards?
What Free Fire Spacespeakers Top-Up Event?
First, what's the Top Up event in Free Fire? If you are a new player in free fire then it's a type of event where player's get extremely rare and exclusive rewards or bonuses. To obtain those free rewards you need to Top Up diamonds from the Garena Free Fire Store.
Top Up means purchasing the diamonds but in this event, you do not need to give them a single diamond of yours. The diamonds are yours along with the bonus. In other words, it's a reward for purchasing their services and it makes them happier!
The Free Fire Spacespeakers Top-Up Event event will start from 10th January and it will end on 14th January 2022. Garena Free Fire players will get 5 days to claim the rewards through the Top Up. Normally, they give three variants but this time there is only two options available, given below:
Balck Honor Katana Skin on Top Up of 200 Diamonds.
Next is the Ice Glare backpack Skin on Top Up of 500 Diamonds.
Many players in the game can not afford to invest in the game because of their reasons. However, there is always a solution available for every problem and in this case, players need to wait for the right time. If you purchase diamonds through the Free Fire Spacespeakers Top Up events then you will get a lot of diamonds along with two rewards. These rewards are worth thousands of diamonds but because of the Top Up event, you can get them for FREE!
RELATED: Free Fire M1887 Elemental Skin: How to Get 4 Legendary Gun Skins?