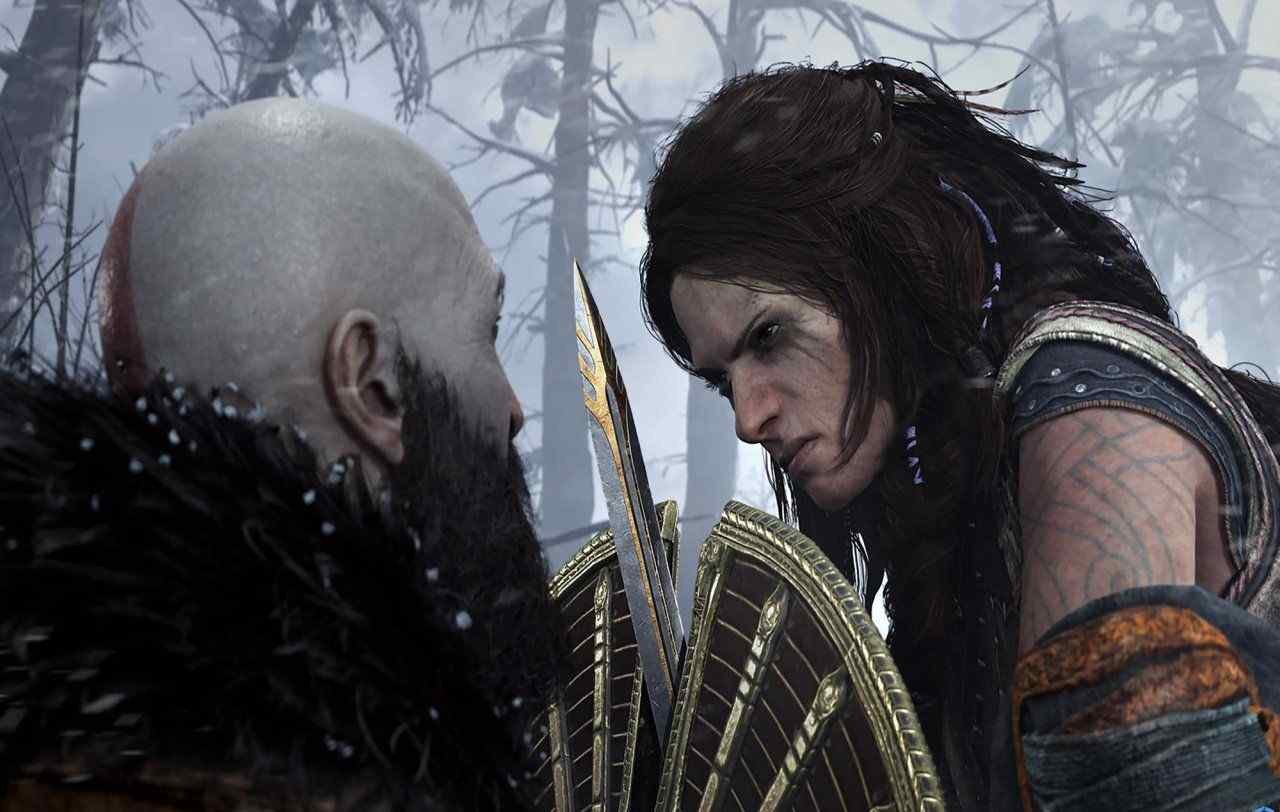 Top 5 Playstation Games of 2022: Finally, 2022 is upon us and which means it is probably a good time for us gamers to get excited about all the games the year has in store for us. When it comes to Playstation, we are already experiencing the next generation of graphics, gameplay, and innovations. The games on this list plan to take the gaming experience to a whole different level of euphoria. As sony plans to boost its PlayStation 5 sales.
List of Top 5 Playstation Games of 2022:
1. God of War Ragnarök
God of war can be considered the Crown Jewel of Sony Studios, as it is one of their most popular title series ever. The latest edition to the Franchise, which is the finale of the two-chapter Norse era will be coming on PlayStation 4 and PlayStation 5 this year. The game will include Kratos and his son Atreus as they travel across all Nine Realms while facing the ire of Thor and Freya.
2. Ghostwire: Tokyo
This Playstation Games of 2022 is one of the most exciting upcoming launches this year. Metacritic, summarized the game as, "After strange disappearances hit Tokyo's population, it's up to you to uncover the source and purge the city of a strange, new evil. Armed with your own mysterious abilities, you will face down the occult, unravel conspiracy theories and experience urban legends like never before."
Undoubtedly, what gives the game so much hype is also the fact that it is being developed by Resident Evil Designer Shinji Mikami. This game has one of the most unique fighting styles we have ever seen,  as one of the developers described it as "karate meets magic". The game will be coming to Playstation 5 & Playstation 4 consoles this year.
3. Horizon Forbidden West
Horizon Forbidden West is hailed by many as the game that will revive the Playstation gaming world. The game continues the Dinosaur slaying adventures of Aloy. The trailer Promises a rich and engaging experience as Aloy's journey will cover what was once the western United States, from Utah to the Pacific Ocean. The world looks colorful and more beautiful than ever. After an initial late-2021 release delay, the game is all set to launch on Friday 18 February 2022. Therefore, the game will launch only Playstation 4 and Playstation 5 consoles. However, there is no room for a PC launch anytime soon.
4. Dying light 2
Well if you were also one of those people who were blown away by Techland's 2015 title Dying light, then your wait for a sequel is finally over. Dying Light 2: Stay Human is set to launch across all platforms (Playstation 4, Playstation 5, XBO, XBS S/X, Switch, PC) on February 4, 2022.
The Playstation Games of 2022 extraordinarily improves what the predecessor had and makes it so much better, all the while adding tones of new elements. And if you were a fan of endlessly running over buildings, high jumping, and doing other crazy tricks, we have some good news for you. Over 3,000 confirmed parkour animations have been added to the game. Along with this, some new tools such as a grappling hook and a paraglider have also been added to boost your movement abilities.
In the first part of the franchise, Meleeing zombies was fun but it was the only way to kill them. This time around you can add weapons like crossbows and shotguns to your arsenal. The map is 4 times bigger and more interactive, having 7 different regions and other small settlements. In addition, the most unique feature this time around is decision-making. Players' decisions will determine how the story pans out and more importantly the future of humanity.
Also Read: Steam Winter Sale: Top 5 RPG to spend your money on
5. Playstation Games of 2022: Elden Ring
Elden Ring is one of the most hyped launches coming to store this year. It is considered by many as the title that will revolutionize open-world games. People are desperately waiting to get their hands on the games since it is the first Souls series title in years. The game has an involving and extremely large open world. Moreover the gameplay is methodical and crisp. Elden Ring is all set to release on Feb. 25, 2022, and will be available on PC, PlayStation 4, PlayStation 5, Xbox One, and Xbox Series S/X.
Also Read: Steam Winter Sale: Top 5 Multiplayer Games to spend your money on