Fortnite escape room codes have always been a great thrill to the game. Escape codes give the players a different gaming experience. Players who are looking for some new and out of the book adventure can use these escape codes for such experience. There are many escape codes available. These codes have varying levels of difficulty. Some codes need a lot of effort while others are quite simple and easy. We have prepared a list of some Fortnite escape room codes for the users.
Fortnite Prize Pool 2021 Announcement and Other Details: Check Here
Fortnite Escape Room Codes: List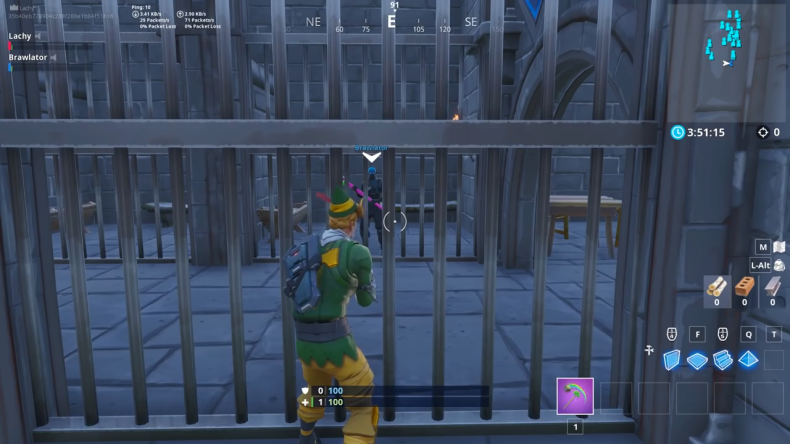 Fragments- 804433251360
Fragments is a mental ability experience. Throughout the code, there will be plenty of puzzles. Players need to solve these puzzles with the help of clues available inside the game. You will discover a lot of new things at every level of the game.
Slender-man: The 8 pages- 936866349099
In this map, players will need to tackle a foggy forest and a character called slender man. Players have to mark eight pages that are spread around the map. While doing this they also need to avoid Slender-man. If a player stares for a long time at Slender-man then it can cause damage.
Agents Espace- 851205418119
This is a spy mission map. Players will have to act as a spy and make their way through the map. The map starts in an abandoned museum. Then it leads to a town and players have to deal with all the traps and challenges inside to escape the map.
READ | Fortnite: Fortnite Unvaulted Weapons and Other Items: Check here
Hauntophobia- 662146423997
This is a spooky map that deals with the survival of players. In this map, there'll be a 5vs1 fight. Five players will find their way out to escape while one player will try to hunt them down. It comes with two difficulty levels, Normal and Extreme.
The Yacht Escape- 238533425568
In this map, players have to make their way out of a yacht. This will need players to locate items for unlocking map paths and find different paths to escape. This also includes some puzzles to solve.
Disaster Escape- 018660309828
This map is quite different and innovative. Players will be put in the situation of a natural disaster that they have to escape. The escape has to be completed in a limited amount of time. Disasters like forest fires, deadly tsunamis, and earthquakes will be a part of this map.