Fornite started its Season 5 with a lot of new additions, Fortnite Crew Subscription being one of the most sought features. The Fortnite Crew Galaxia was the first of the monthly Crew Subscription pack options available for the users.
It gave them access to some specific and exclusive skins, emotes, and characters. These characters in any other way were not accessible to the players who didn't opt for Fortnite Crew Subscription.
Fortnite new year event disclosed: check details
About Fortnite Crew Subscription: Check Full Details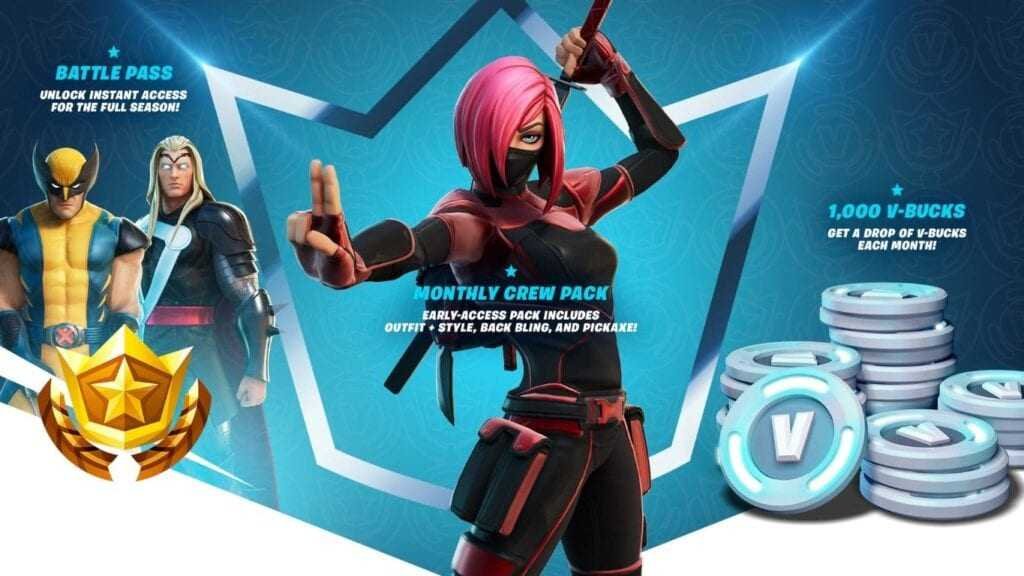 The subscription which cost $12 a month came with the perks of 1000 V-bucks, the in-game currency, and exclusive items like skins, costumes, and characters.
The Fortnite Crew members also had access to the battle pass of the ongoing season. The December edition of the Fortnite Crew was called Galaxia.
Fortnite Season 5 Leaks: Data Mining, New Items, and More – Click Here
The Galaxia edition was available for users during the whole month but it soon will disappear. It will make way for a new edition with new additions and items as the monthly installment of Fortnite Crew for January. The name of the new edition has not been revealed yet, but it is expected to arrive soon.
Galaxia Crew Subscription about to end:
The items available in Fortnite Crew are rotation-based and will be changed and updated every month. The items once disappeared won't be available in succeeding editions of monthly packs.
This means the users have only limited time to get access to items in one pack. The Galaxia edition of Fortnite Crew Subscription is soon going to disappear now and if the players want to get their share of items, they must hurry.
Fortnite: The Return of Marvel in Fortnite Chapter 2 Season 5 – Click Here
The Galaxia edition was well received by the users. The new inclusions and items were liked by the users and are considered worth the value of the subscription by many players. But the time-limited item pack is soon to be rotated. So, hurry and get your Galaxia edition items by subscribing to Fortnite Crew now.