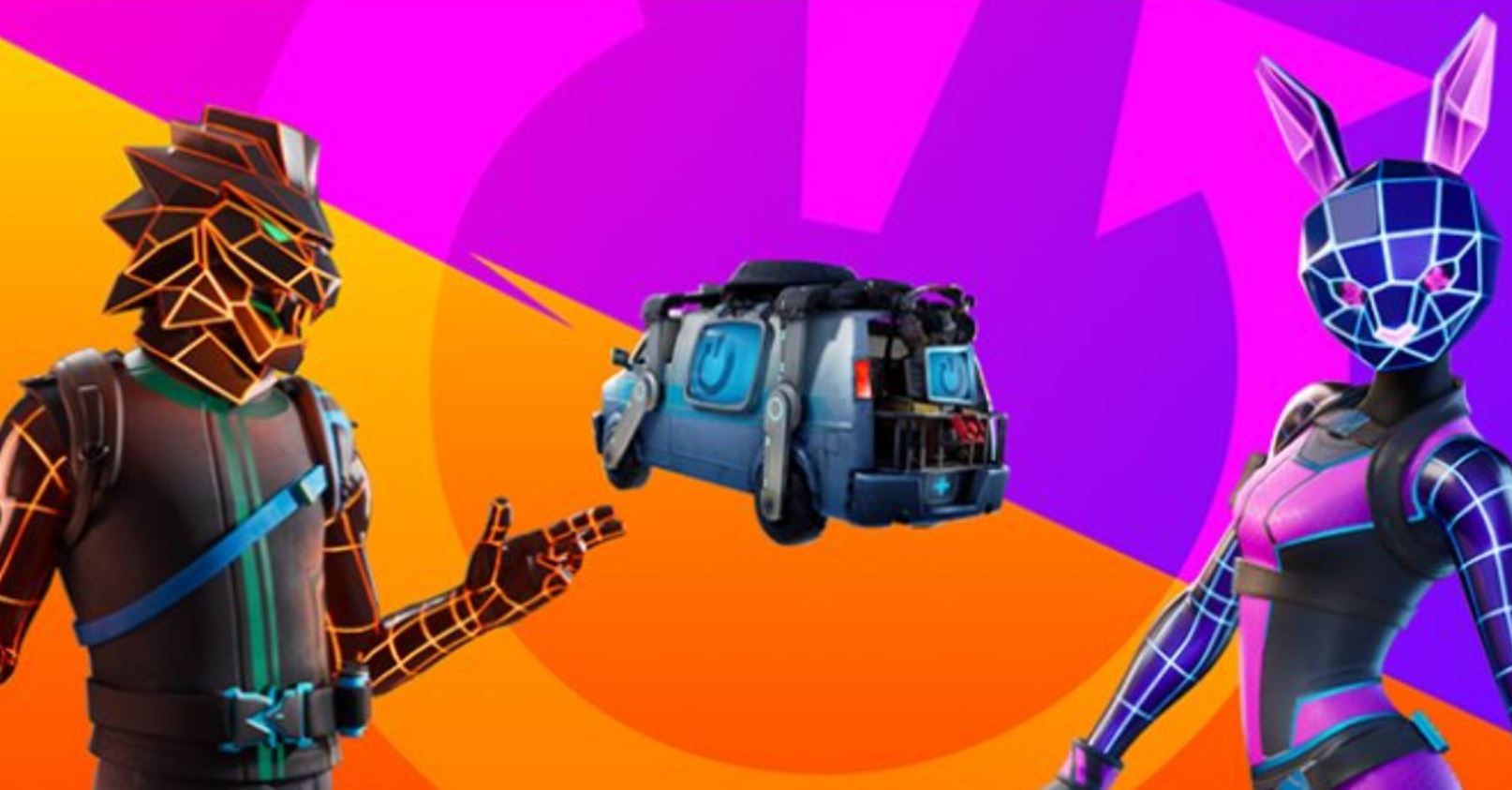 Epic Games has recently introduced a new program, 'Reboot a Friend' in Fortnite, and new cosmetics and many new features. Reboot a Friend is still in its budding days and is released only in Brazil and Italy to test whether the users like the new program or not. But if the team gets a good response about the Reboot A Friend, it will be released in other countries.
'Reboot a Friend' is a type of program where players are awarded cosmetic items if they play with friends who have not played Fortnite for a long time. 'Reboot a Friend' is in its testing stage, but the company plans to release it worldwide on December 14, 2020.
Fortnite: How to Download Fortnite for Android Devices? – Read More
'Reboot a Friend' provides the player a golden chance to return to the game. One of JadedDrama post on Reddit where he explains how to get these cosmetics reads as:
"A new 'Reboot A Friend' program, where you play games for rewards. The rewards here are a reboot emoticon for playing one game, the critical change music pack for 5, the twin falcons pickaxes for 10, and the holofoil wrap for 20. NOTE: This is currently being tested for Italy and Brazil, so you probably won't get it."
Reboot A Friend Program

The Reboot a Friend program rewards players for playing with friends who haven't played in a while!

This system is currently ONLY being tested in Brazil and Italy, but will be expanded to other regions in the future.https://t.co/C3coYiY8e5 pic.twitter.com/P5wwl9AyR9

— iFireMonkey (@iFireMonkey) November 19, 2020
Fortnite has set different rewards for completing different challenges. Detail about these rewards are:
Reward: Reboot Emoticon
Reward: Key Change Music
Reward: Twin Talons Harvesting Tool
Challenge: Play 20 Matches
Reward: Holofoli Wrap
Fortnite Season 5 Leaks: Data Mining, New Items, and More – Click Here
Reboot A Friend allows the player to re-enter the game after being killed with reboot vans. So, to reboot your dead friend in the game, you need to install the latest version of the game. Reboot vans look like ordinary buses with some accessories attached to wheels and can be easily spotted all over the map.
Reboot vans work only in squad mode. Dead players can get back to the game using reboot cards dropped by them. Reboot cards are active only for 90 seconds. Once you have got this card, then you need to search for reboot van to get your dead teammate back into the game, but this rebooted player has limited accessories like:
Health- 100
Common Pistol-1
Woods- 100
Fortnite Update 2.89: What's New? New Patch Notes, Features, and More – Click Here