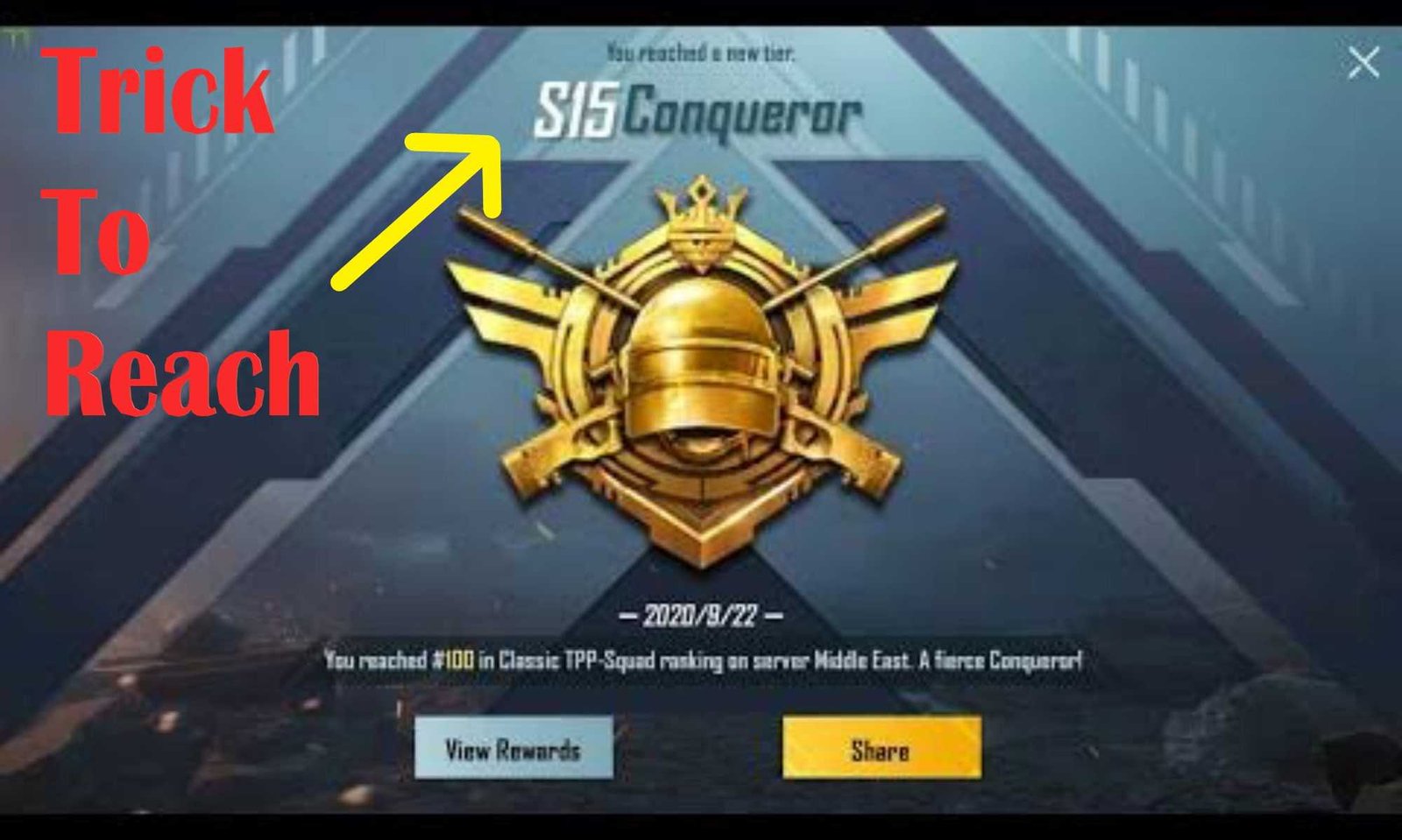 Player Unknown's Battleground Mobile(PUBG Mobile) an online multiplayer battle royale game published by PUBG Corporation is one of the most famous and successful esports to the date. Apart from weapons, maps, skins it also provides one more additional feature to the players which is the "Conqueror" tag in PUBG Mobile.
But to reach conqueror in the PUBG Mobile the players must suffice some pre-required conditions. Attaining the title Conqueror is a bit tedious and requires a lot of hard work. So, players need to maintain their patience and cool in the race.
In order to achieve Conqueror in the PUBG Mobile game, one has to be in the top 500 in any server of a particular season. One can somehow reach the Conqueror in the PUBG Mobile game but then maintaining that position is too a task within itself.
Read More: Among Us: How to Update Among Us on Steam?
We are here to share some tips and tricks to help you reach the Conqueror in the PUBG Mobile a bit easier. Follow the below-given guide to achieve Conqueror in the PUBG Mobile:
PUBG Mobile: How to get Conqueror in PUBG Mobile?
Conqueror needs 3800 points which are quite a tough plus to maintain this you need to do constant efforts in the PUBG Mobile.
Tip 1: Survival
In PUBG Mobile ratings assigned to any player are based on 80% survival and 20% kills. Players should not just run after hardcore kills but should also increase their average survival time. To get conqueror one has to be in the top 10 for around 95% of the time in the PUBG Mobile game.

Read Here: PUBG Mobile Lite Official Site: Why URL Error?
Tip 2:  Squad should be chosen carefully
You should choose your squad carefully because any bad decision can directly send you to the lobby. Your squad should listen to one another and work accordingly to achieve the Conqueror title in the PUBG Mobile.
Read More: PUBG Mobile: PUBG Mobile Season 16 Leaks
Tip 3: Push rank only in one mode
Do not try to play in different modes like a solo, duo, and squad mode as it is quite a time consuming as compared to the players woo play via single mode.
Also Read: PUBG Mobile KR Version: Working Download Link
Tip 4: Use different weapons and accessories
PUBG Mobile game is not just about shooting and killing your opponents but survival time is equally important to score a good rank. You can use different weapons and accessories to safeguard yourself from enemies.
Players who achieve the Conqueror title are considered to be the pro players in PUBG Mobile. So, becoming a conqueror in PUBG Mobile is considered to be quite tough but it is not impossible.