Recently PUBG Mobile has launched the updated version of Payload Mode that is named Payload 2.0 with some more upgraded features and one of them is Locations of UAV Control Terminal in PUBG Mobile Payload 2.0.
These upgraded features consist of armored vehicles, helicopters, locations of UAVs Control Terminal, and Radars in PUBG Mobile Payload 2.0. Using this updated version the hard-line battle gets easy. But PUBG Mobile Payload 2.0 provides only a limited number of UAV Control Terminals and Radars in different locations.
UAV Control Terminal in PUBG Mobile Payload 2.0 is an operator skill that helps in observation of the nearby enemies and also in the open field command which is only available in a few locations on the map. On the other hand Radar hack is a cheat that allows the players to see the positions of all the players on the maps.
Operator skill is a periodical special skill that unlocks at a rate proportional to your skills and points. Once you garb these skills then it gets easier for the players to take down the opponents.
Read: PUBG Mobile Latest Redeem Code 2020: September Updated
Read: PUBG Mobile Lite 0.19.0 Global Update: APK and OBB Download link [100% Working]
How to use UAV Control Terminal in PUBG Mobile Payload 2.0
There are a number of ways in PUBG Mobile Payload 2.0 by which players can be ahead of their enemies and the location of UAVs Control Terminal to fall under this category. So, let us discuss the steps to get these UAVs that will help you win over your competitors.
Start Payload 2.0 mode and drop in Pochinki, School, or Yasnaya and locate the exact spots.
Grab the UAV after breaking off through the locked doors but do not use it instantly.
Roam around the map and wait until you fight in open fields. Always remember to engage in a mid-range or long-range combat.
After starting a fight, hide in a safe spot and launch a UAV towards your enemies. Use the missile option to kill your enemies but remember not to spam it as only 8 missiles are available per UAV.
After killing your enemies, continue to play the match like any regular game. When the game ends, you will see that the mission has been completed.
Read: PUBG Mobile Lite Payload 2.0 Release Date: What's New?
Check out this Article: PUBG Mobile Lite Latest Update 1.0: Release Date & Features
Locations of UAV Control Terminal In PUBG Mobile Payload 2.0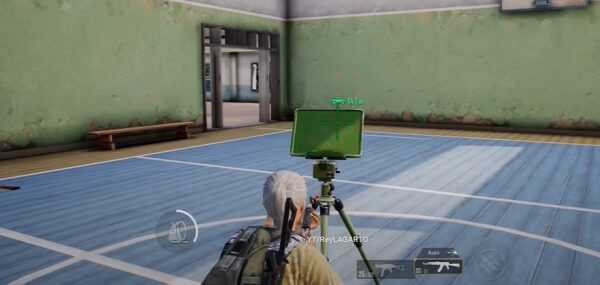 UAV control terminal stands for Unarmed Aerial Vehicle which provides information about the location of their enemies in PUBG Mobile Payload 2.0. UAV control terminals are present in three different locations along with the man-portable radar.
These operator skills are hidden behind steel doors so players have to break these doors in order to access these skills. Locations you need to visit in order to win these skills are given below:
Polyana is a big city and thus it gets a little tedious to find the house having these operator skills. The building next to the shack has a UAV controller terminal hidden inside it in PUBG Mobile 2.0.
It is a building with many rooms so, little difficult to find the skills. But the correct room can be easily located from the right-hand side entrance and first locked room.
A house in the eastern part of the city on the second floor has a steel door. UAV's control terminal can be accessed by breaking through this door in PUBG Mobile 2.0.
So, these are the locations and processes to avail the UAVs which are definitely going to help you to knock off your enemies and win the game.