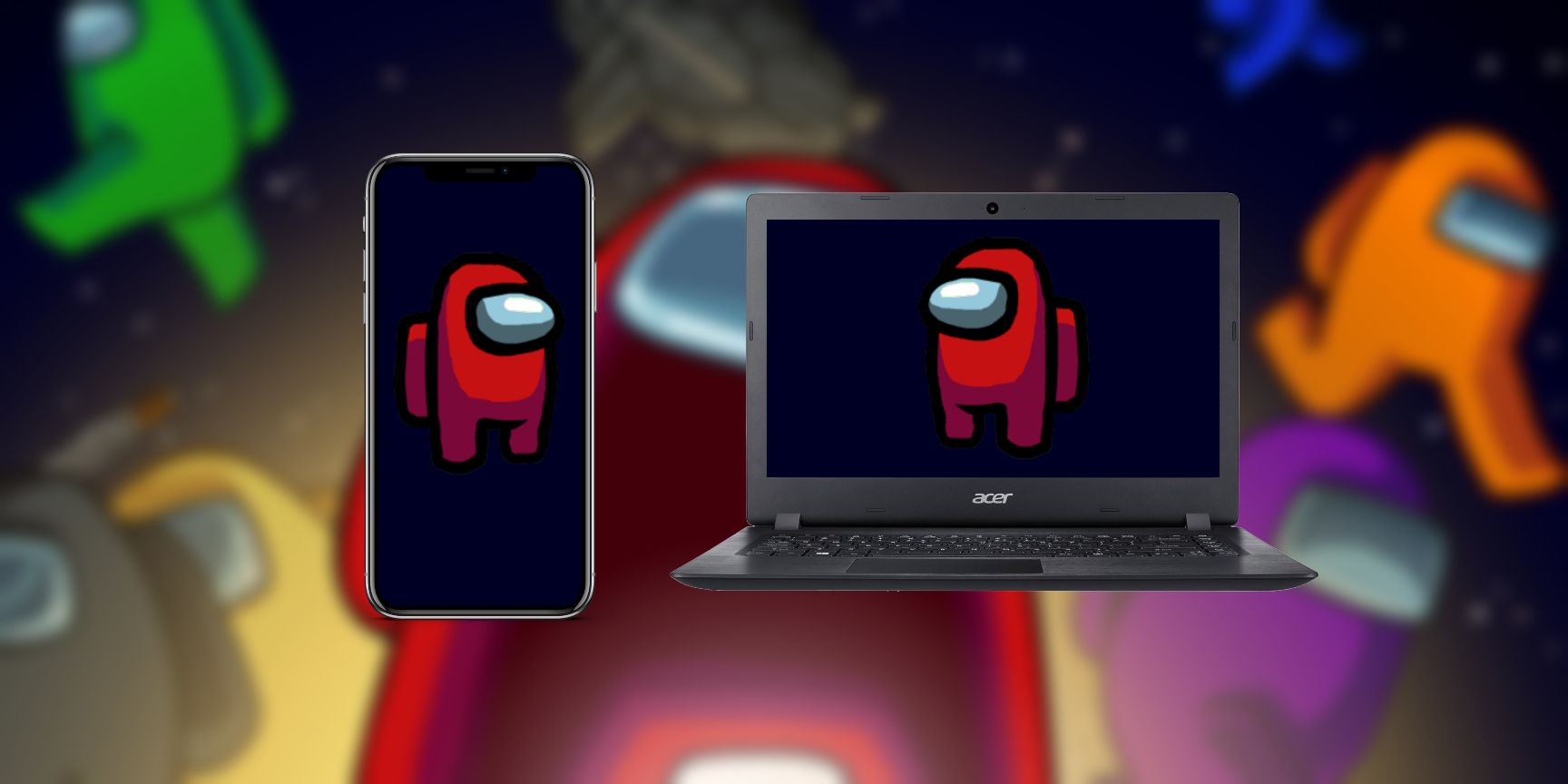 Among Us is the most played game of the year 2020. Not just limited to Mobile phones, the simple-end concept game is also available for PC. You can play Among Us on both your PC and smartphone. All you need is a minimum requirements machine to run Among Us. This article discusses the differences between different platforms as well as their cross-play so that users can make smart choices about which platform to use.
Mobile Vs PC Differences: Among Us
It is possible to play Among Us on PC and smartphone, but which choice is best? This largely depends on the needs of the consumer.
Because of its rise in popularity in countries around the world during the spring and summer of 2020, despite its release back in 2018, the online social deduction game Among Us is considered a sleeper achievement.
There are two different ways of playing the game: PC and smartphone. Cross-platform is also a feature of among us, so fans can play on all platforms with one another. Which is better is sometimes questioned by new users: PC or mobile? There are pros and cons to each one, and depending on the player, the preferred approach varies. For both platforms, below is a look at the main differences and strengths.
READ: What Future Holds for Popular Among Us?
Differences in Price and features
The price gap is perhaps the most influential distinction. You can download and play Among Us free of charge for Android and iOS users, then choose whether to spend real-world money on cosmetics, such as skins and hats (around $0.99 to $2.99). These cosmetics are part of the $4.99 PC purchase through Steam or itch.io.
Pets-which is also solely decorative-on both platforms cost $2.99 each. In addition, players should be mindful that their personal data is shared, and they may have to sit through advertisements since the web version is free. Between smartphones and PC, transactions do not sync. Purchasing the game on the PC is the cheaper way to go if players want as many cosmetics as possible. The free mobile option would, however, be best for those only concerned with gaming.
PC players can choose to use either the mouse alone or the keyboard and mouse together for controls. Mobile users have a joystick that is interactive. Some claim that compared to phones, PC can take additional time to perform tasks, as phone users can more quickly tap the Report or Use / Kill buttons
Discussing with other players of Among Us on PC, however, is much quicker, as players can type on a real keyboard instead of the virtual phone keyboard. Many PC players even choose to have another program, such as Discord, available during discussions for voice chatting. Without a doubt, this is the fastest strategy for contact. PC players have the option of a larger screen as well.
Since the mobile version is free, new users are urged to try it first, as personal data sharing is the only drawback. Then players can buy it on the PC if they feel they like the game well enough. Those concerned with privacy, of course, should stick to the PC version. In order to include account structures and a new map, the game's developers are currently upgrading Among Us.
Among Us: How to Download Among Us on PC Free? [3 Steps]
Among Us – Crossplay
Let's cover how crossplay in Among Us works.
What platforms are compatible with Among Us crossplay?
Between four and ten players are supported by Among Us, allowing you to team up online or locally with your mates. Crossplay for Among Us is supported across:
PC (Steam/itch.io)
IOS
Android
How to set up a match using crossplay
Online
Select Online on the main menu after launching Among Us. Select Build Game under Host if you'd like to host a game. The game settings can then be changed, including the map, the number of imposters, the total player, and the chat language. Select Confirm once you are ready to begin. The character spawns in the waiting area and the code at the bottom of the screen should now be visible in white. Share with your buddies this code so that they can jump in.
Ask them for the game code if you'd like to enter a friend's lobby. To join them, press Enter Code under Private and type in the four-character code. It can take a few attempts to locate the room, but on your keyboard, keep hitting Enter and you will eventually connect.
You can always enter a public game by choosing Find Game and selecting a session if you're keen to play, but your friends are not available. You can filter maps, a number of imposters, and language of chat by simply hitting the green refresh button on the right side when you do so.
Local play
There are two options to play locally: by selecting Build Game, you can host a session or enter one of the local Available Games shown in the list.
'Among Us': Can you cross-play with a mobile and a PC player?
The Among Us is available through Steam & itch.io on PC and through the App Store & Google Play on mobile phones. The game is free to play with ads appearing on your phone, or you can pay $5 to get an ad-free version on your device.
There is no gain from playing over a cell phone on the pc or vice versa. You may want to consider purchasing the laptop edition for those who don't type well on a smartphone. The joystick or tap controls on the smartphone translate perfectly into the computer, other than the keyboard choice. Fans have been wondering if the cross-platform play is available on Among Us, with two ways to play.
The game is easily played on both platforms because of Among Us's simple controls. It also needs no extra measures to play on a separate platform with mates. Either share your mates with the game code or hop on to a random game. There is no way to know which platform in a random game everyone is on, but if you use a second app like Discord or Zoom to interact with friends, you can certainly tell friends.
Although cross-platform play for PCs and smartphones is simple & available, the next advancement is playing the game on a console. InnerSloth isn't selling a console version of Among Us right now. It is in the company's early discussions to launch it, but before adding a console version, there are other goals.
InnerSloth Forest co-founder Willard talked about some of the difficulties of getting Among Us to consoles, saying," We'd have to write a rapid comms system. Basically, it would be random, like the Rocket League.'' I don't know whether or not we'd be able to incorporate console voice chat.
Honestly, we couldn't see the Among Us incorporating quick chats in its gameplay. Fast chats are pre-programmed answers you can give to other players easily. They are typically game-specific phrases such as "all clear," "wait," or "taking fire" in games such as Call of Duty.
Among Us, the list of short chats will be so long. For all the rooms & activities, there will need to be one, then one for all the colors, and other little phrases such as "that's sus," "see them vent," and "when." The only feasible alternative would be voice chat. We doubt that there will be cross-platform play between cell phones, PCs, and consoles due to the voice chat needed to make a console version of Among Us work.
Conclusion
Although Among Us does not support a console controller, if purchased through Steam, it is possible. To any Steam game, players can add a Steam Input. A Steam Input is just the name of the Steam program that enables players to customize a game with any controller. It's a complicated method, according to the Crucial Input YouTube channel, but it shouldn't be too difficult to change the controls and configure it too for a game as easy as Among