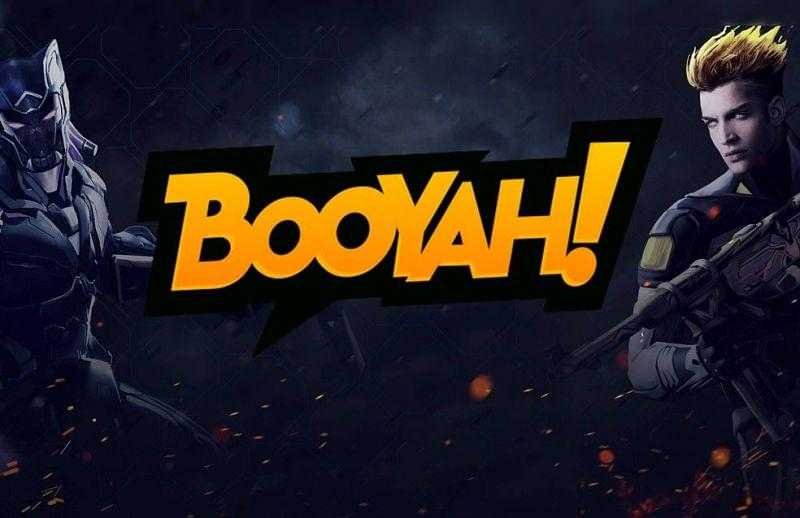 The Free Fire Booyah Day download update is finally out and is available on Google's Play store and other App's Stores. The September 2020 update is called "Booyah Day" or OB24. Before you download the Free Fire Booyah Day download update, make sure that there must be sufficient storage space available on your devices around 600 MB.
Garena Free Fire Booyah Day download update comes with some new features like new weapons, grenade improved, updated training ground, team Boost (one player can leap from a teammate's back for a higher jump), a new private movie theatre in the Training Grounds.
In the racing zone, you can now honk the cars to tell others to get out of the way or use nitro to make your way, new AFK detections are added, new exclusive skin "The Golden Famas" and with many more additional features.
In the 10-minute game places, you are on a remote island where you are pit against 49 other players, all seeking survival and the last one survived will win the game.
Installation Guide of Free Fire Booyah Day Download Update
Steps to Download:
Step 1: The first step is to download both the APK and OBB files of the Free Fire Booyah Day download update from the links mentioned below.
Link: https://www.apkmonk.net/app/com.dts.freefireth
Step 2: Secondly, you need to allow your device to install apps from Unknown Sources from the setting option in your device if you haven't done it already.
You can enable it by using the following steps:

Open the "Settings" of your device
Then select the "Safety and Privacy" option from Settings
Allow Installation from Unknown Sources.
Also Read: Free Fire Championship India 2020
Step 3: In case while installing your device prompt a warning message asking whether you'd like to install from unknown sources and you have to confirm it to continue the installation process. After you are done with the installation of both the file i.e. APK file and OBB file.
Step 4: Rename the Free Fire Booyah Day download update OBB file to 'main.2019112409.com.dts.freefireth' and need to put it inside the "com.dts.freefireth" file, which is located inside "Android > OBB>com.dts.freefireth". Take care not to change the extension.
Step 5: After the OBB files of the Free Fire Booyah Day download update are copied, you can enjoy the game to the fullest.
If any kind of error is faced like "Problem parsing the package" after installing. Then you need to re-download the files and have to follow the steps of downloading again.
If you enjoy reading on MoroEsports, show your support on our social media channels and in the comment section below! 
Facebook: Click Here!
Instagram: Click Here!